Kewal Handa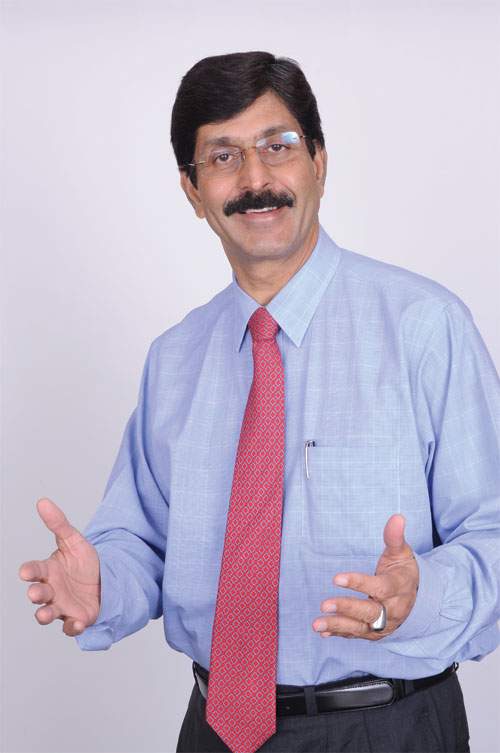 Managing Director, Pfizer Ltd
Kewal Handa is recognised as an industry expert on issues concerning the pharmaceutical sector. As the Vice President of the Organisation of Pharmaceutical Producers of India (OPPI), he has been at the forefront of the industrys efforts to resolve issues pertaining to the pharmaceutical sector. Kewal continues to be part of several industry associations and governing boards of institutes like IIM Ahmedabad and Raipur. Kewal was awarded the India CFO 2004 Excellence in Finance in an MNC by International Market Assessment Group, the Bharat Shiromani Award in 2007 and the Pharma Leaders – Pharma Professional of the year 2010 and 2011
With strong entrepreneurial spirit and localised strategies, Kewal Handa, Managing Director, Pfizer Ltd, has so far guided three major mergers
At Pfizer each member bears a responsibility to make a difference and they take great pride in it. This was the reason why Kewal Handa chose to join Pfizer even if it meant a step down in position from a Finance Director to a Finance Controller. He was sure that the shift from engineering to healthcare was a significant move, but it was the opportunity to touch lives that drew him to Pfizer.
During his twenty years with the company, he has been entrusted with positions of high responsibility. He had the opportunity to rise above his portfolio as Chief Financial Officer (CFO) by being a key contributor to shaping the future of Pfizer. Pfizer, as an organisation, has presented him with several opportunities to broaden his exposure, in departments as diverse as animal health team, pricing, strategy and commercial. Each stint has given him a greater understanding of the marketing and sales challenges lessons which he continues to use even today.
He has also demonstrated leadership and excellence in strategically guiding Pfizer Limited through three mergers with Parke Davis – Warner Lambert (India) Private Limited, Pharmacia and Wyeth Ltd respectively.
Today, Pfizer India is one of the top ten pharmaceutical companies in India. The company has been growing at rates that have consistently remained above that of Indian companies and MNCs. This success is due to new initiatives and innovative strategies implemented in the last two years. He believes in challenging the rules of the game whether in making Pfizer India the first MNC to enter into the branded generics space in India or exploring a unique partnership with FMCGs to increase access. From launching just one product a year, Pfizer India is now launching over 40 products in one year.
As part of his contribution to the region, Kewal Handa developed an Asia strategy to tap growing opportunities in generic pharmaceuticals and helped implement it across the region. Balancing the scale with its strong work ethos and policy framework, he exhibited a strong entrepreneurial spirit with very high quality products and localised strategies.
A game changer in every sense, Pfizer India has led from the front to address issues that rocked the industry whether it was the patent law in 1995 or the recent concerns with pricing. Pfizer India stands apart due to its conviction and determination to address regulatory issues not only as a private company but also as an industry representative. Kewal Handa has strongly represented the industrys views as a member of the Drug Price Review Committee.
The company certainly faces a huge challenge in addressing Indias diverse healthcare needs. Increased awareness coupled with modern medicines will go a long way in addressing the healthcare needs of the country. The government has to be open to innovative partnership models with the private sector and increase healthcare spends.
Government must make an attempt to increase healthcare spend to at least 3 percent of the GDP. There has to be improvement in healthcare infrastructure to cater to both rural and urban poor. Pro-pharma industry policies are needed. We need to train large number of healthcare workers. Industry should partner with government to develop innovative PPP models.


Follow and connect with us on Facebook, Twitter, LinkedIn, Elets video