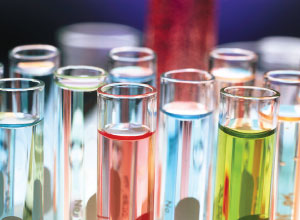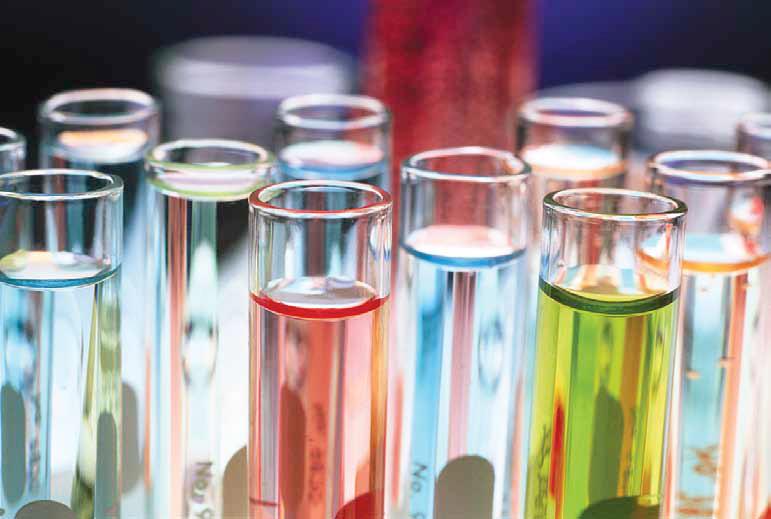 LIS ensures quicker availability of test results, thereby reducing the time to report, which cansave invaluable patient lives
By Dhirendra Pratap Singh, dhirendra@elets.in

Laboratories constitute the core operational componentin any specialty hospital set up. Often, they are the mosthumongous generators of data and information, providingthe most crucial input for doctors to decide the course oftreatment. With increased adoption of process automation inhospitals, the demand and market potential for Laboratory InformationSystems (LIS) is growing.
Laboratory information system is a generic term used to denotethe computer systems in clinical and research laboratories. It is a suite of software applications for managing the dailyoperations/workflow of a laboratory. LIS has multiple modulesfor data collection, tracking, analysing, reporting or delivery ofresults. The data can be related to patients, lab employees,samples, results, instruments, consumables or reagents. LIScan be used for workflow management, accounts and controlof instruments if integrated with the system.
While the LIS plays an important role in ensuring accuratelaboratory results, it does not work alone. The test results/reportsof patients are usually interfaced with the electronic medicalrecords (EMR) to ensure that clinicians can get access toupdated/complete test results.
Together with patients results gathered from other departments(e.g. Radiology), the EMR enables the clinician to obtaina comprehensive overview of patients medical histories. Thisenhances the clinical decision-making process and ultimatelyleads to improvement in standards of patient care. LIS cansupport sub-specialties of the pathology laboratory, includinghaematology, chemistry, immunology, blood bank, surgicalimporpathology,anatomical pathology, flow cytometry and microbiology.The inputs into a LIS have a uniquely identifiable physicianorder and a matching patient sample. These are thenmatched with the patient record and the order is processed. The outcome of the test is manually or electronically added tothe patient record for access by the physician.
LIS can ensure quick availability of test results and analysisin ICUs, operating rooms and emergency room settings. Whenthere is faster turnaround time, there are better chances forsaving the life of a critically ill patient. LIS can be integrated withpoint-of-care diagnostic devices at these locations for informationmanagement. The value of providing detailed results toclinicians in real time cannot be undermined.A majority of initiatives advocating the use of informationtechnology in hospitals or clinical practices focus on EMR systems.While advantages of EMR systems have been substantiallyproven, an often-overlooked aspect of healthcare deliveryautomation is the use of information technology in clinicallaboratories.
India is burdened with different types of cancer and infectiousdiseases. The country contributes over 132,000 casesof the estimated 500,000 cervical cancer cases globally peryear. Thus Indias contribution is of more than one-fourth of theworlds total cervical cancer cases.
The role of diagnostics in addressing rapidly growing diseasesis significant. Local healthcare providers have increasedtheir reliance on diagnostic testing systems in order to be ableto make the best decisions for their patients. The growing middle-class also recognises the value of pathology testing and iswilling to pay for these tests. This is reflected in the over 20 percentCAGR in the last five years in Indias diagnostics industry.
Benefits

LIS provides a number of benefits. It can ensure quicker availabilityof test results and analysis in ICUs, operating rooms oremergency room settings. LIS can be integrated with pointof-care diagnostic devices for information management. Thevalue of providing detailed results to clinicians in real-time cannot be undermined. In a study conducted at MassachusettsGeneral Hospital, the clinicians improved accuracy in 70-80percent of the cases, as expert opinions of pathologists gotfacilitated through the LIS. The concerned pathologist used an LIS with clinical decision support for providing narrative interpretationwith every lab result to cohort of clinicians.
Sanjay Kumar Jain, Managing Director, Akhil Systems PvtLtd., says, The flexible and easy to configure setups helpmeet the reporting requirements of all branches of the laboratory.The product is designed for automated bi-directionaldata exchange with the laboratory equipment, which will helpreduce chances of incorrect data entry and also help reducethe time involved in processing the final reports. The systemis capable of communicating with external systems using HL7and EDI standards.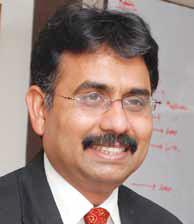 Sanjay Kumar Jain
Managing Director, Akhil Systems Pvt. Ltd
The product is designed for automated bidirectional dataexchange with the laboratory equipment, which helpsreduce the time involved in processing the final reports
He adds, When the lab receives any specimen in the system,the specimen is assigned a chorological number accord-ing to the predefined defined criteria for each branch of the laboratory.The systems also generates bar coded labels, whichare run on the laboratory equipments. The labels are scannedand the patients tests and related information are read by themachine and the tests are processed further.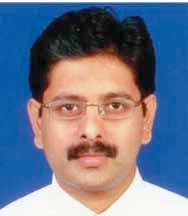 Peter Jose Palal
Product Manager, Encora Technologies
LIS on SaaS platform is the best example of softwareemancipation of humankind

LIS and SaaS
Cloud computing offers a new approach that will transform thedelivery and consumption of IT services of a company in future.In cloud computing, Software as a Service (SaaS) is a verypromising field, one that brings a lot of benefits in LIS. SaaSis a model of software deployment, where an application ishosted as a service provided to customers across internet.
Peter Jose Palal, Product Manager, Encora Technologies,says, LIS on a SaaS platform presents a cohesive model of applicationsthat helps hospitals and labs of disparate nature to seamlessly interact among themselves and ute lab ordersand receive results in a faster and efficient way. LIS on SaaSplatform makes information technology available to the patient,physician, lab technician, etc., making them a close knit communityand is the best example of software emancipation ofhumankind. It can be called The Facebook of LIS, except thatits highly confidential!
The online services in SaaS include subscription-basedmodels, on-demand applications and hosted services. Theyprovide end users with a consistent experience across variousclient devices. Microsoft SharePoint Online is an example ofsuch a service. Google, Amazon, SalesForce.com, IBM, Zoho and CRM are examples of SaaS cloud providers.
SaaS (software as service) is being used to deliver a varietyof e-Governance cloud services, such as Singapores TradeNet-a Single electronic window platform, that enables imporpathologytant stakeholders within the supply chain to reduce the timeneeded to facilitate the trade process.
In 2009, SaaS had a worldwide market share of USD 9.6 billion,while IaaS (Internet as a service) had a worldwide market
share of USD 1.3 billion. By 2013, the SaaS market will grow toUSD 17 billion, while in the same time frame IaaS will have analmost six-fold growth to USD 7.6 billion. IaaS will be on a highgrowth trajectory given that it provides options for customisationand standardisation.
Disease surveillance for earlier detection of epidemics is anotherimportant benefit. LIS systems can be connected with acentral monitoring system, which picks up subtle changes intrends. Such a system is being set up under the World Bankfunded Integrated Disease Surveillance Project in India. LIScan provide surveillance data to public health agencies, usingthe accepted standards, and these data could be about reportable diseases, infections, tumour registries, etc.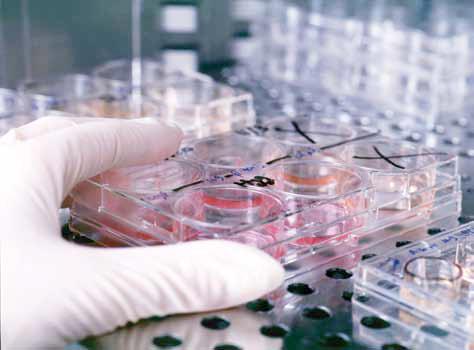 Evidence based medicine tools
LIS can also facilitate evidence-based medicine. As thehealthcare industry matures in terms of infrastructure and innovativetechnologies, the next goal of care delivery demandsclinical excellence through evidence based medicine toolsand benchmarks. Evidence based medicine is already beingpromoted globally and has been proved beneficial for all stakeholders – clinical teams, hospital management, and thepatients. Evidence based medicinal tools, like clinical protocolsand clinical pathways, provide explicit and well definedstandards of care for the clinical teams and support multidisciplinarycare planning.
From a management perspective these tools reducehealthcare costs, reduce patient documentation, optimisemanagement of resources andhelp continuous clinical audit. They improve clinical care bydelivering superior outcomes,improved clinical effectiveness and patient satisfaction. Thesetools can also be integrated withthe existing MR for providingdecision support to the clinicalteams.
Clinical protocols and pathwaysbased on evidence availablefrom the Indian sub-continentare now available and needto be adopted in healthcare settingsto achieve the next level ofquality. The right amalgamationof modern infrastructure, innovative technologies and clinicalskills guided by evidence basedtools will go a long way in bridgingthe gap in the Indian healthcareindustry.
The systems can be used for trend analysis, tracking of diseaseprofiles and conducting research studies. Laboratoriesgenerate a lot of data, running into millions of test outcomeseveryday. This data can be matched with appropriate clinicalrecords to determine outcomes, which could dynamicallyinfluence the treatment plan. In a study, about 25 percent ofprimary care physicians found the expectations of care beyondthe scope of their knowledge.The physicians will be wellserved with a LIS, which helps to provide interpretations toordering physicians that are specific to patients needs andconditions.

Follow and connect with us on Facebook, Twitter, LinkedIn, Elets video