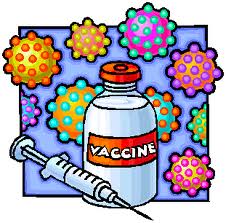 The Rs.594 crore Integrated Vaccine Complex (IVC) of state-run HLL Lifecare's wholly-owned subsidiary HLL Biotech Ltd, coming up in Tamil Nadu, will start supplies in 2016, said a company official Friday.
Addressing reporters here, HLL chairman and managing director M.Ayyappan said the IVC will be producing pentavalent combination (DPT plus Hep B plus Hib), BCG, measles, Hepatitis B, Human Rabies, Hib and Japanese Encephalitis (JE) vaccines.
"Work at the factory complex at Chengalpattu (in Tamil Nadu's Kanchipuram district) is going ahead as per schedule and by 2016, we are certain that we will start manufacturing the vaccines. We would be operating on the principle of providing quality vaccines at affordable rates," he said.
Ayyappan said he had Aug 20 inked an agreement with IMZ Croatia for technology transfer for the manufacture of measles vaccine at the IVC complex.
"Under this agreement, IMZ will transfer the technology to manufacture bulk measles vaccine to HLL's subsidiary. IMZ is one of the oldest manufacturers of immunobiological medicines. For pentavalent vaccines, we already have inked the agreement. We have developed our own rabies vaccine and this would be ready in 2015," he said.
HLL, formerly Hindustan Latex Ltd, is the market leader in contraceptives with 70 percent share and ranks amongst the top manufacturers globally.
Today it has diversified into various areas, including project consultancy and healthcare products besides running 11 state of the art hospitals that specialise in deliveries across the country at affordable rates.
"We charge just Rs.7,000 for a normal delivery, while it costs Rs.12,000 for a caesarean delivery. We have been cleared to start another 12 more hospitals," added Ayyappan.

Recommended from all portals