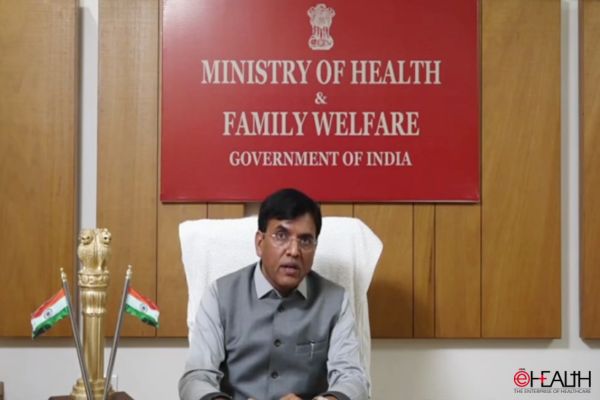 In a virtual address to the annual meeting of the Friends of the UN Inter-Agency Task Force on the Prevention and Control of Non-Communicable Diseases (NCDs) and Mental Health during the 78th session of the UN General Assembly, India's Union Health Minister, Dr. Mansukh Mandaviya, reiterated the country's dedication to combating NCDs. He highlighted the importance of leveraging digital health technologies to enhance NCD prevention and management efforts.
Dr Mansukh Mandaviya began by expressing India's unwavering commitment to the global cause of preventing and controlling Non-Communicable Diseases (NCDs). He acknowledged the worldwide efforts to utilize digital health technologies such as telemedicine, mobile health applications, and data analytics, emphasizing their potential to improve patient engagement, access to care, and monitoring and evaluation of NCD programs.
The Health Minister underscored the significant global impact of NCDs, which account for nearly 74% of all deaths worldwide. This trend is mirrored in India, where NCDs contribute to 63% of all deaths. He highlighted the far-reaching consequences of this NCD epidemic on individuals, families, communities, and healthcare systems, stressing the urgent need for prioritizing prevention and control measures in the 21st century.
Dr Mansukh Mandaviya outlined India's comprehensive approach to eliminating NCDs, including the development of a National multi-sectoral action plan. This plan provides a roadmap and policy options for collaboration across ministries and departments to achieve NCD targets. India is implementing the National Programme for Prevention and Control of Non-Communicable Diseases (NP-NCD), which has expanded to include various NCDs. The strategy focuses on ensuring standard care for 75 million people with hypertension and diabetes by 2025.
India is diligently recording primary-level information through the National NCD Portal, using individual Ayushman Bharat Health Account Numbers (ABHA-ID) for tracking. The country is actively promoting awareness of NCD prevention and healthy lifestyles across all levels of healthcare delivery. Health and Wellness Centres (AB-HWCs) under the Ayushman Bharat scheme provide population-level interventions, including yoga sessions, Zumba, walkathons, and more.
The Pradhan Mantri Jan Arogya Yojana offers health assurance and insurance coverage for secondary and tertiary care hospitalization, benefiting over 600 million beneficiaries with Rs. 5 lakh coverage per family per year. Dr. Mandaviya emphasized the importance of collaborative efforts among stakeholders, including governments, healthcare professionals, international organizations, NGOs, and community groups, to address the NCD burden.
Follow and connect with us on