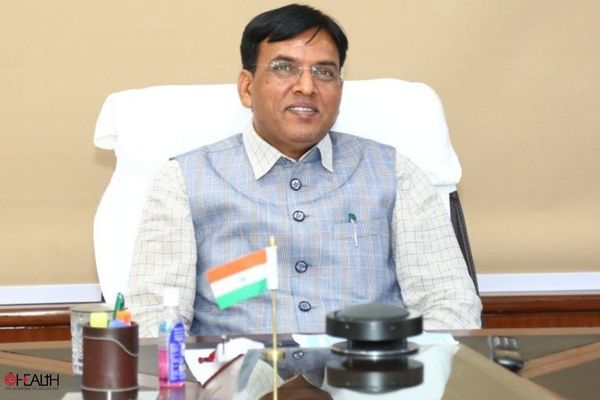 Union Minister for Health & Family Welfare Dr Mansukh Mandaviya stated, "For the first-time health is being linked with the agenda of development under a holistic approach undertaken by the Union Govt. The pandemic period has provided us with an opportunity to strengthen our healthcare infrastructure and delivery systems", as he chaired the eighth meeting of the Mission Steering Group (MSG) of the National Health Mission (NHM).
Highlighting the achievements under NHM, Dr Mandaviya stated that "Exceeding the target of 1.50 lakh Ayushman Bharat- Health & Wellness Centres (AB-HWC) by 31 December 2022, more than 1.54 lakh Sub Health Centres and Primary Health Centres have been transformed as AB-HWCs. In sync with the National Health Policy 2017 (NHP 2017) approach, AB-HWCs are providing comprehensive primary healthcare closer to the communities. As many as 12 health services packages are available free of charge." He further stated that more than 135 crore footfall had been witnessed at the HWCs.

Dr. Mandaviya emphasised that while it is essential to comprehend international healthcare systems and best practices, India may also develop its own healthcare system that is tailored to the region's needs and strengths. He highlighted that, in keeping with the Antyodaya principle, the government strives to offer each person in every part of the nation access to inexpensive, high-quality healthcare services.
The MSG was made aware of the "Holistic Approach" employed by NHM, which included modifying programme design in response to shifting healthcare demands. Working with a saturation approach, switching from an incremental to a comprehensive approach (Ayush, Tertiary Care, and Expanded package), increasing self-reliance through diagnostics, medications, and AI, building a National Digital Health Ecosystem, developing future-proof and resilient health systems, and switching from MDGs to SDGs are some of the things that are covered in this.
The MSG was apprised of the achievements made under NHM during the past few years:
– 1 Lakh AB- HWCs have started providing teleconsultation services through the e-Sanjeevani platform.
– Technical specifications and draft guidelines for the HPV vaccine have been approved.
– 30 Crore ABHA IDs have been created so far and integrated with the National Digital Healthcare Ecosystem.
– Around 20 Crore AB-PMJAY cards have been created
– The Pradhan Mantri National Dialysis Program (PMNDP) has been implemented in 630 districts of 36 States/UTs.
– Tertiary services are gradually being provided in district hospitals as well.
– Over 9 lakh TB patients adopted under the Nikshay Mitra initiative.
– Jal Jeevan Mission has had a significant impact in reducing Malaria cases in the last 4-5 years.
The member Union Ministers appreciated the progress made under NHM through focused programmes and support provided to states over the years. A lot of recommendations were made, including how to eradicate diseases like cervical cancer, increase the number of AB-HWCs housed within medical schools, the requirement for a more thorough analysis of the urban health sector, and improve synergy between the Center and States for prompt matching fund allocation from the latter.

Follow and connect with us on Facebook, Twitter, LinkedIn, Elets video