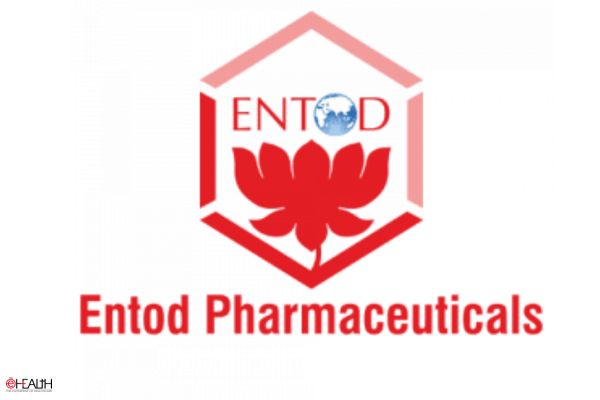 Entod Pharmaceuticals successfully conducted a Myopia Awareness Program as part of the Wellness Week celebration at Mount Litera School International (MLSI), located in Bandra Kurla Complex (BKC), Mumbai. The program aimed to educate and raise awareness about myopia among students.
Entod Pharmaceuticals, with over four decades of pharmaceutical expertise, is committed to promoting eye health and preventing vision-related issues. Recognizing the importance of early intervention and education in addressing myopia, the organisation took the initiative to collaborate with MLSI and conducted an informative session for 108 students, aged 11 to 15 years.

The program featured a captivating talk on Myopia Awareness, delivered by a prominent pediatric ophthalmologist from the city, Dr Neepa Thaker Dave along with Nikkhil K Masurkar, CEO of Entod Pharmaceuticals, and Anjula Masurkar, Clinical Director at Entod Pharmaceuticals. The program enlightened the students about the causes, symptoms, and preventive measures related to myopia, emphasizing the significance of regular eye check-ups and healthy eye habits.
Nikkhil K Masurkar, CEO of Entod Pharmaceuticals, expressed his delight at being able to contribute to the wellness of MLSI students. He stated, "Preventing myopia starts with awareness and proactive measures. By educating students about the importance of regular eye check-ups and healthy eye habits, we can empower them to take control of their eye health. Our collaboration with MLSI for this program reinforces our commitment to fostering a generation that prioritizes early detection and prevention of myopia, ultimately leading to better vision and overall well-being."
Dr Neepa Thaker Dave, the pediatric ophthalmologist who delivered the talk, highlighted the importance of early detection and timely intervention. "Myopia has become increasingly prevalent among children, and it is crucial to address this issue promptly. By creating awareness at a young age, we can help prevent the progression of myopia and its associated complications. Regular eye check-ups, limited screen time, and outdoor activities play a vital role in maintaining healthy vision," Dr Dave emphasized.
The Clinical Director of ENTOD Pharmaceuticals, Anjula Masurkar further added that "These students are tomorrow's future and can contribute extensively if equipped with the right knowledge to further strengthen Myopia Awareness. Entod Pharmaceuticals is in the process of collaborating with other schools to replicate similar activities."
Ms Priya Anand, Head of Mount Litera School International (MLSI), commended the Myopia Awareness Program organised by ENTOD Pharmaceuticals. She stated "At MLSI, we strive to provide holistic education that encompasses physical and mental well-being. We are thrilled to partner with ENTOD Pharmaceuticals for this Myopia Awareness Program, which aligns perfectly with our commitment to nurturing the health and development of our students. By equipping them with knowledge about myopia prevention, we are empowering our students to make informed choices and take care of their vision. We greatly appreciate ENTOD Pharmaceuticals' efforts in promoting eye health and supporting our Wellness Week activities."
The Myopia Awareness Program at MLSI was a resounding success, providing students with valuable insights into preserving their eye health. Entod Pharmaceuticals remains committed to its mission of creating a healthier society through continued efforts and collaborations in the field of eye care.

Follow and connect with us on Facebook, Twitter, LinkedIn, Elets video