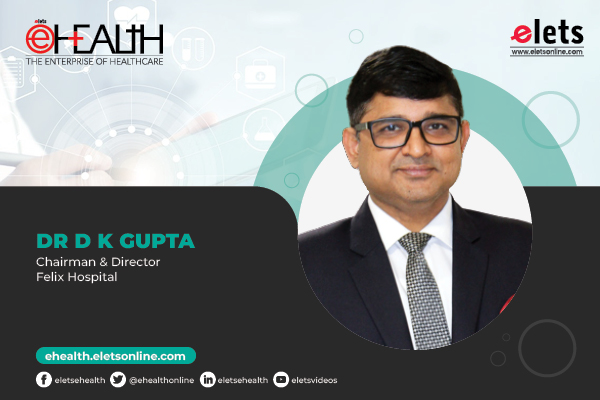 Diagnostics have long been a cornerstone of healthcare. But thanks to advancements in science and technology, they are now even more essential and positioned to play a significant part in the healthcare revolution. Nowadays, chronic diseases and non-communicable diseases are becoming more common. Besides, there are labour shortages, and people are becoming more informed and empowered. So these aspects come at the forefront as the driving factors pushing innovation in the healthcare sector. Now there comes diagnostics, which plays a crucial role across the entire healthcare spectrum, be it screening, detection, or prognosis to patient stratification and condition monitoring. The majority of medical decisions are influenced by diagnostic tests since they help professionals make an accurate diagnosis and recommend the best course of therapy.
Timely and appropriate diagnostic testing can also provide attainable cost-saving opportunities for healthcare systems all around. A great deal of research proves that early detection and diagnosis lead to better patient outcomes for all major life-threatening diseases, from respiratory and viral disorders to cancer and coronary heart disease. This results in a significant reduction in the cost of treatment. Additionally, diagnostics can help patients transition from episodic, reactive care to integrated, proactive care. Evidence-based diagnostic techniques enable physicians to make wise decisions and give patients more influence over their own care. Giving payers and policymakers the assurance to make the proper investments would improve public health.

In other words, digital diagnostics can be summed up as using technology to make diagnostic data more valuable by presenting it in a more thorough way, for example, by giving a more comprehensive or longitudinal picture of the patient or by providing both a macro and micro view of lab operations to better understand workflow and resource utilisation, and by enhancing this rich dataset with tools that make it simple and effective to use the data.
Technology advancements like cloud computing, which lightens the load on an institution's infrastructure, and new business models like software as a service (SaaS), which make affordable and scalable tools accessible, are key drivers and enablers of digital diagnostics. By encouraging the use and driving the building of the knowledge base, instrumentagnostic software that is accessible via many devices including mobile devices, further increases the value of digital diagnostics.
Digital diagnostics serve as an enabling tool for precision medicine and its growing emphasis on individualised patient-care at the molecular and genomic level due to its capacity to give depth and breadth of information at every level of the healthcare system, starting with the patient. Digital diagnostics will continue to be fueled and accelerated by developments in computing, machine learning, and artificial intelligence. The ongoing cultural movement away from "silos" and toward cooperation and the creation of solutions that are independent of particular tools or software platforms will also be a source of support.
The diagnostics industry accounts for just two to three per cent of all healthcare spending, but it has a significant impact on more than 70 per cent of medical decision making. Turning the dial-up on diagnostics, but doing so would require industry-wide efforts to educate all stakeholders about the importance of innovative diagnostics in healthcare and a concerted effort from all stakeholders to turn innovation into impact could improve everyone's access to care and health outcomes.
The future of diagnostics is one in which healthcare engages with academia and the diagnostics industry to harness the potential of diagnostics and fully realise the opportunities for enhancing overall standards of care and achieving optimal outcomes across the healthcare spectrum.
A recent study has shown how the use of digital tools can speed up the preparation process for tumour boards while also increasing user satisfaction. According to observations made over 41 sessions, oncologists' preparation time was cut by 53 per cent, radiologists' by 11 per cent, pathologists' by 11 per cent, and surgeons' by 7 per cent. Increased productivity directly translates into more time spent considering options and selecting the best course of action for the patient. Participants in the study also reported statistically significant improvements in their judgments of satisfaction and usability. Additionally, there is a lot of opportunity for digital technologies to enable interdisciplinary collaboration in areas like the management of chronic diseases like diabetes or sepsis in acute care.
The human element, for example, gaining the confidence of healthcare professionals, particularly doctors, and educating them on the new tools, is equally crucial. To assist clinical labs in incorporating the new tools and bolstering their position as important resources within the healthcare system, today's lab consultants will need to include digital diagnostics in their list of specialties.
Views expressed by Dr D K Gupta, Chairman & Director, Felix Hospital

Follow and connect with us on Facebook, Twitter, LinkedIn, Elets video