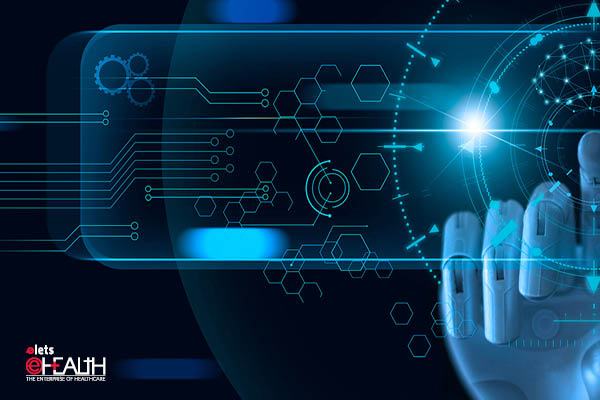 Artificial Intelligence (AI) in healthcare holds the potential to transform & revolutionise the segment. Facilitating access to the last mile, enhancing the patient experience, and ensuring quality care & delivery management to patients, AI has turned the healthcare ecosystem towards self-reliance, driving India's mission to become Atmanirbhar. The adoption of AI and other technologies found further acceptance and acceleration at a time when the world grappled with the pandemic. The need to anticipate the impact of potential treatment and to be prepared well ahead of time required largescale investment and attention to be given to data analytics and the usage of AI.
The promise of AI in medicine is to provide a panoramic view of individual medical data to transform many aspects of patient care, as well as administrative processes. "AI and robotics are transforming healthcare delivery as it helps to deploy more precise, efficient, and impactful interventions at exactly the right moment in a patient's care. AI is an engine that will drive improvements across healthcare and learning algorithms will become more precise, as they interact with training data. It allows doctors to gain insights into diagnostics, care processes, and patient outcomes," averred Jeyakumar Ramachandran, Chief Operating Officer, KG Hospital and Post Graduate Medical Institute, Coimbatore
Administrative AI tools reduce provider burden and increase efficiency by the use of NLP for recording digital notes and automating laborious tasks such as retrieval of required information from unstructured medical records, lab results, or medical history.
Dr Reena Nakra, Principal Director ‑ Lab Management & Technical Excellence, Dr. Lal PathLabs Ltd avers that though the concept of digital healthcare predates the pandemic, the crisis proved to be the catalyst for the increase in its adoption. "The accessibility of digital technology now is unbelievably different than it was two years ago and the rate of change is not linear; it is exponential. By the 1950s, medical knowledge had doubled in about 50 years. In 2020, the volume of medical knowledge doubled in 73 days. Both the quality and consistency of data are improving as more data is machine-generated. Wearables produce new types of longitudinal data. Genomics data are becoming more accessible as the costs of sequencing and bioinformatics techniques have plummeted. The increased adoption of electronic health records (EHRs) and personal healthcare records that can connect longitudinal data and genomics data provides further possibilities for AI to grow," she adds.
As a result, care delivery is undergoing several transformations: from sick care to preventive whole person care, from intermittent to continuous care, from facility based settings to Omni channel offerings, and from standardised to personalised solutions.
She stated that providers are embracing technology to help improve patient outcomes outside hospital boundaries. By providing patients with an array of medical devices such as implantables, blood pressure cuffs, sensors, and wearables, doctors can access real-time patient data remotely. It enables doctors to consistently monitor their discharged patients and act on vital data which further reduces frequent visits of patients to doctors and expedites the recovery process.
"AI tools are improving healthcare operations that include scheduling, hospital admissions, discharge and capacity management, optimising processes in the operating room, and the emergency department. Such applications can significantly reduce waiting times, and increase transparency, leading to a better patient experience. She shared some specific use cases where AI is playing a critical role in making healthcare traverse distances.
She further states that there are certain medical specialties that lend themselves naturally to AI applications, due to their large emphasis on pattern recognition, such as Radiology, Pathology, Dermatology, and Ophthalmology. Dr Nakra also stated that to further enhance the efficiency and reduce the transcription burden in their lab, Medical Speech to Text Software, Augnito is being used. "This medical voice AI empowers our pathologists to produce accurate and complete medical reports within minutes making medical reporting simple. The App is dialect agnostic and recognises all accents without the need for voice training. Dr Lal PathLabs is also in the process of validating a CE-IVD marked AI tool from Panakeia for predicting ER, PR, Her2neu status on breast cancer histopathology slides without the use of IHC staining. This has the potential to bring down testing costs for breast cancer reporting," shared Dr Nakra.
AI offers numerous advantages over traditional analytics and clinical decision-making techniques. Learning algorithms can become more accurate and precise as they interact with training data, which allows humans to gain unprecedented insights into diagnostics, treatment variability, care processes, and patient outcomes. "Technology applications are encouraging healthier behaviour in people and help with the proactive management of a healthy lifestyle. It is putting consumers in control of their health and well-being. Additionally, artificial intelligence enhances the ability of healthcare professionals to better understand the day-to-day patterns and needs of the patients they care for, and with that understanding, they are able to provide better guidance, feedback, and support for staying healthy, stated Vineet Aggarwal, CIO, Paras Healthcare.
Crystal-gazing into the future, he further states that there is a shift being witnessed from "healthcare" to "health". While it would be hard to eliminate diseases completely, through technology, science, and data we will be able to identify diseases earlier, intervene proactively, and better understand their progression to help consumers more effectively and actively sustain their well-being. "The focus of the future will be on wellness and managed by healthcare providers that assume new roles to drive value in a transformed healthcare ecosystem. We expect six key areas — interoperability, data sharing, equitable access, behavior change, scientific breakthrough, and empowered consumers — to collectively transform the present health system from treatment based reactionary care to prevention and well-being," shared Aggarwal.
The origin of digital technologies has substantially altered the healthcare landscape over the past few years. It has shifted the healthcare system towards being self-reliant and making the citizens of India Atmanirbhar. It has accelerated the need for care providers and medical device manufacturers to be agile while maintaining high product quality and regulating costs.
AI can certainly bring new efficiencies in healthcare outcomes in India. It is expanding into the public health sector and is moving towards having a major impact on every aspect of primary care.
Undoubtedly, AI is going to be an integral part of medicine in the future. Hence, it is crucial to train the new generation of medical trainees regarding the concepts and applicability of AI and how to function efficiently in a workspace alongside machines for better productivity, and formulating soft skills like empathy in them.


Follow and connect with us on Facebook, Twitter, LinkedIn, Elets video