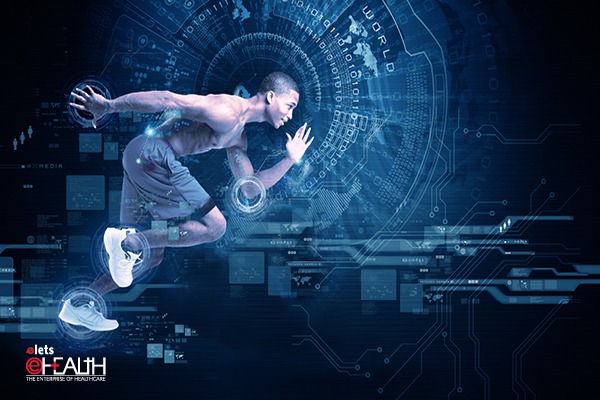 Healthtech start-ups have been gaining a lot of attention in recent years as they strive to improve healthcare through the use of cutting-edge technology. Healthcare, an industry that is often slow to adopt new innovations, is finally seeing the potential and benefits of technological advancements.
The healthcare sector is one of the most rapidly advancing industries, with start-ups in the healthtech sector playing a major role in driving innovation and transforming patient care. Healthcare technology has allowed providers to become more agile, efficient, and cost-effective while providing improved care for patients.

Healthtech start-up companies have been able to tap into the vast amount of available data and use it to create more targeted approaches toward improving patient care. AIpowered algorithms can accurately diagnose patients in minutes as compared to days spent waiting for results from traditional methods. Automation tools can alert clinicians when something unusual happens, and data-driven decisions can be made in real-time.
In addition to this, start-ups are also developing applications that allow more efficient communication between doctors and patients. Healthcare providers can now use online tools to manage medical records, access patient histories, and easily track results. Patients also benefit from these digital solutions as they enable them to better understand their condition and receive timely care when needed.
Start-ups are leading the charge for change, coming up with innovative solutions and products that solve many problems faced by current medical systems worldwide.
Current Scenario:
The healthcare industry is growing significantly, and it is projected that it will soon cross the $1 billion mark. The growing public awareness of health issues are paving the way for it to become one of the most fascinating and lucrative industries.
The current relevance of the health tech start-ups can't be understated. They are playing a vital role in transforming the healthcare delivery system. New-age technologies such as Artificial Intelligence & Machine Learning have opened up new opportunities for collaboration between providers, researchers, government entities, payers, and patients.
This is the right time to look into the business opportunities in the healthcare industry because it is booming and offers promising futures. It is anticipated that the healthcare sector will develop at a compound annual growth rate of 13.3 per cent between 2022 and 2030. Players in the healthcare industry are exploring new ways to engage patients in their own care and provide more personalised treatments based on individual needs. With the ever-evolving landscape of healthcare technology, there is no doubt that healthtech start-ups will continue to be an integral part of the industry for years to come.
How start-ups fared in the year 2022 and how they crystal-gaze as we approach 2023?
With start-ups continuing to innovate at such a rapid pace, it is clear that there are exciting times ahead for start-ups in the healthtech sector. With the right strategies and technologies in place, they can continue shaping the future of healthcare and improve patient outcomes. They have the potential to not only make an impact in their respective communities but to create a lasting legacy of start-up success that will benefit patients around the world.
2022 was a defining year for startups in the healthtech industry. The industry saw an exponential job growth and is expected to create over two million jobs globally by 2023, representing an eight per cent annual growth rate. The companies even launched products and services in medical research, diagnostics, telehealth, digital health platforms, AI-driven technology, systems engineering, and beyond.
Looking ahead to 2023, start-ups are crystal-gazing at future trends to determine which technologies will drive further progress in the coming years. While there is no sure way of predicting which innovations will have the most lasting impact on health tech start-ups' growth potential, some key trends are emerging that could shape future developments:
These trends point to an exciting future for start-ups in the healthtech sector. The coming years could bring about unprecedented levels of innovation that will shape the success of the healthcare industry. With start-ups continuing to innovate at such an impressive rate, there is no doubt that they will remain key players in improving patient outcomes worldwide.
As we look ahead to 2023, we should keep an eye on these trends and consider how the products and services can capitalise on them to create a lasting legacy in the health tech start-up success story.
Industry Perspective:
Dr Chandrika Kambam, Medical Director, Even Healthcare said, "There is definitely a need for a robust regulatory, clinical governance and accreditation framework to evaluate the new start-ups to monitor if they actually deliver what they are promising at this point."
Hari Subramanium, Founder and CEO of LifeSigns expressed, "The delivery of medical treatment in India has seen significant change during the last decade. As a consequence of the innovation and creativity brought by the advent of health tech start-ups in areas ranging from the provision of low-cost insurance to the creation of tech-enabled treatments that save lives, the quality of healthcare is fast increasing.
The screening procedure may be sped up and an earlier diagnosis can be made by merging AI based technologies with portable screening equipment. This is especially helpful in more remote and rural areas.
Dr Karan Thakur, Vice President – Public Affairs, Apollo Hospitals Group stated, "Start-ups in the healthcare domain have been leading the way in providing contemporary solutions for issues that have dominated the sector. In keeping with the purists approach towards problems around access, equity, uniformity, quality, and affordability, many start-ups have been able to unpack issues and offer credible solutions."
Pranay Jivrajka, Founder and CEO, Allo Health said, "The healthcare industry is being redefined with the help of technology which has helped overcome the limitations present in traditional setups. Digital health solutions are developed and employed to enable patients to save costs and time. They also offer accessibility and encourage users to become proactive about their health. India has the potential to become a dominant leader in the global health tech sector with adequate mentorship and proper funding. Collaboration among start-ups, government, and other stakeholders will give a push to digital healthcare solutions and allow them to scale up adequately. This, in turn, will stimulate them to come up with innovative and game changing products and services."
Market Perspective:
The healthtech start-up sector is one of the fastest-growing industries in the world. It is highly competitive, with more than 25,000 new companies entering the market each year. It is estimated that by 2023, investment spending in this sector will reach $53 billion globally.
According to an Inc42 report, healthtech SaaS is set to become a $3.5 billion market opportunity by 2025, growing at a CAGR of 45 per cent. The market opportunity for healthtech is estimated to touch $21 billion in 2025. The overall market is expected to grow at a CAGR of 26 per cent between 2023-2025.
Overall, the healthtech start-up sector is showing no signs of slowing down. With increased venture capital investment, a surge in digital health products, the industry is expected to continue expanding well in the coming years. As more people recognise the potential of these companies, there will be more opportunities for innovation in the healthcare space.
To sum it up:
Healthtech start-ups are changing the face of healthcare. By leveraging technology and harnessing the power of data, they are striving to make healthcare more efficient and accessible. Healthcare is no doubt undergoing a radical transformation, and it's just the beginning.
The future of healthtech startups is extremely promising and will continue to bring us closer to a healthier, happier world. With technology continuing to advance and evolve at an ever-increasing rate, healthtech startups are uniquely positioned to take advantage of these advances and create solutions that can revolutionise the healthcare industry.
By utilising their knowledge of technology and innovation, healthtech startups are working towards creating a future where everyone has access to quality healthcare, no matter where they are located or what their economic circumstances may be. As we move further into the digital age, healthtech startups will help lead the way in ushering in a new era of medical progress.
The future of healthtech startups and the healthcare industry is looking to explore exciting offerings in the times to come with patient care being the centre for all.

Follow and connect with us on Facebook, Twitter, LinkedIn, Elets video