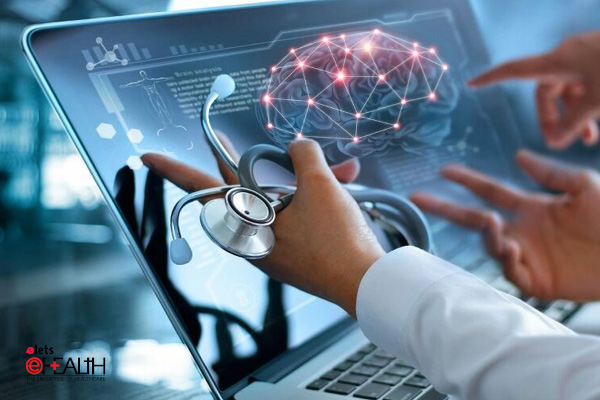 A significant number of digital health solutions have been augmenting the healthcare ecosystem in the country and have found increasing impetus post the pandemic. Garima Pant of Elets News Network (ENN) explores with industry thought leaders how technology will play a key role in further transforming healthcare in the country.
The need to embrace technology to remain relevant in the rapidly evolving healthcare scenario has become pertinent. The Ayushman Bharat Digital Mission (ABDM) of the Ministry of Health and Family Welfare, Government of India, was recently given approval by the Union Cabinet, chaired by the Prime Minister of India, with a budget of Rs 1,600 crore for five years. The National Health Authority (NHA) will be the implementing agency of ABDM, extending its roots to the remotest corner of the country and reaching out to the maximum populace. The digital health solutions in the country with the likes of Arogya Setu, CoWIN, eSanjeevani et al have played a pivotal role in enabling access to healthcare.

Health IT has been proving to be the trigger to the transformations much-needed by the healthcare ecosystem in the country. According to the findings by RedSeer, a Bengaluru-based market research firm, the e-health sector in India is geared to reach $9-12 billion in GMV (gross merchandise value) by 2025 and $40 billion in GMV by 2030. The e-health sector in the country saw a 47 per cent growth in 2021 in its Net Promoter Score (NPS)."Restricted access to healthcare, large burden of healthcare expenses, and quality concerns with medicines, diagnostic labs and overall infrastructure are the main issues that the Indian healthcare system is struggling with," state the findings.
In another recent development, the National Health Authority (NHA) is moving ahead with the development of the Unified Health Interface (UHI), an open network for interoperable digital health services. According to an official statement released by the NHA, UHI will form a core component of the Ayushman Bharat Digital Mission (ABDM) and NHA intends to adopt an Open Protocol to ensure interoperability. A significant number of inputs related to technical and functional design were received from the public as part of the UHI Consultation process. Based on these inputs, it has been decided that Decentralized Health Protocol (DHP) will be adopted as core protocols of UHI.
Decentralized Health Protocol (DHP) is an Open Protocol which is being developed and improved by a community of contributors with the objective to bring inter-operability in digital health service delivery. UHI will adopt major versions of DHPs developed by the community, to enable interoperable digital health services as a part of the ABDM network.
Supportive Policy Measures
In a post-budget webinar organised by the Union Ministry of Health & Family Welfare on ABDM, Rajesh Bhushan, Union Health Secretary underlined the fact that ABDM should not be seen as a standalone digital platform but an enabler that will create an ecosystem which will link multifarious existing digital platforms, with the aim to provide quality healthcare services.
According to an official ministry release, the participants highlighted the importance of integrated, quality, easily accessible healthcare solutions through digital healthcare. The eminent speakers also highlighted that ABDM has the potential to reshape India's healthcare in the post-pandemic era. It can expand the provision of universal healthcare through purposive and strategic linked partnerships between diagnostic labs, pharmacists, hospitals, etc., across the public-private divide.
It was noted that ABDM can also encourage innovation and research through smart start-ups and healthcare incubators. With digital platforms connecting multifarious partners, our reach in global healthcare providers and healthcare consumers will substantially increase, giving impetus to medical value tourism. Some speakers also highlighted the importance of instant gratification for the consumer to see all medical and healthcare records through automated document aggregation on one platform.
Dr R S Sharma, CEO NHA allayed fears and apprehensions regarding privacy and safety of healthcare data stating that consumer data and identity are protected through clearly defined protocols. Mentioning ABDM as a "win win" platform for both healthcare providers and consumers, he highlighted the feature of Unified Health Interface for linking healthcare solutions of various kinds of systems through well-defined APIs which accommodate various languages.
Technology is the Future
In the recently concluded 3rd Elets Healthcare Transformation Summit, a galaxy of industry thought leaders expressed their views on the various facets of 'Technology driving futuristic healthcare', the theme of the summit. Tanjai Kapoor, Head of Marketing, Paras Hospitals averred that our country suffers from great disparity in the quality of healthcare infrastructure and resources across regions and within the same state even and most of the best qualified doctors are concentrated in the metro cities. "The standards of care differ widely as there is nonuniform exposure to training and quality processes in public and private hospitals. Technology can play a great role in balancing the differences and sharing of resources across public and private players. For example, if corporate hospitals can partner with smaller hospitals and nursing homes in a way that allows sharing of idle resources such as diagnostic equipment, MRI and CT machines, on a cost plus model, patients can avail better services. Technology can provide patient access to super specialists and ICU intensivists using telemedicine platforms and IoT-based diagnostic equipment at remote hospitals which integrate with corporate hospital HIS," he added.
He further added that patients with busy schedules will look for on-demand healthcare, depending more on mobile assisted healthcare delivery. "Big data can lower medication errors through patient record analysis, flagging inconsistencies between a patient's health and drug prescriptions. Big data analysis can identify people with health risks and create preventive plans. Virtual Reality (VR) can profoundly change the way patients are treated. It can be used to treat chronic pain, anxiety, posttraumatic stress disorder, and stroke. Doctors can use VR simulations to plan complicated surgeries. Heart rate sensors, exercise trackers, sweat meters (for diabetics) and oximeters that can remotely alert the healthcare provider would become more common," he added.
He stated that IoT sensors can help hospitals perform better predictive maintenance on their complex medical equipment, such as X-ray machines, CAT scanners, and magnetic resonance imagers (MRI) and avoid costly machine downtime. IoT sensors can track hospital supply inventory, chemicals, and disposable items like gloves, and syringes.
Dr. Shafiq, CEO and Director, Specialist Hospital shared that technologies like Artificial Intelligence (AI), IoT, automation and 3D Printing will continue to have a significant impact on the healthcare sector in diagnosis, treatment, health records management and drug development. "Through analytics and intelligence gathering, AI-based apps can be used to provide medical consultation based on personal medical history. AI can significantly reduce the cost of development of pharmaceuticals and has the ability to predict the health issues people could face based on their genetics. Precision surgery using robotics will continue to play a crucial role in surgery success rate and post operative recovery time. The opportunities that 3D printing brings to healthcare are endless. 3D printing is used for the development of new prosthetics, replicas of blood vessels, bones and organs. IoT can play a major role in early detection of health problems as it can relay real time information to physicians irrespective of their location," stated Dr. Shafiq.
He further added that Covid has encouraged internet-based healthcare solutions through teleconsulting and online virtual doctor meetings. With the internet reaching a much larger segment of the Indian population as many more people adapt to smartphones, internet-based healthcare solutions would play a vital role in increasing healthcare infrastructure per capita at much lower costs. "Some of the long-standing challenges that the healthcare system faces are being addressed by AI based tools, mobile health solutions and intelligent chatbots. Digital test results and virtual consultations have reduced wait time. IoT can be used to reduce direct patient-physician interaction as it can provide relevant health information remotely. In future, real time medical information will be stored in private or hybrid clouds, making analysis of data that much easier and enhancing immediate knowledge exchange," added Dr. Shafiq.
Dr Biren Chauhan, Group COO, Sunshine Global Hospitals, Gujarat shared that taking cues from the National Health Policy (NHP 2017), the Government of India launched the ambitious, transformative and flagship scheme Ayushman Bharat (PM-JAY) in 2018 with a vision to achieve Universal Health Coverage (UHC) to meet Sustainable Development Goals (SDGs) and its underlying commitment that is to 'leave no one behind'. "So far, PM-JAY has provided free of cost treatment to more than 2.18 Cr beneficiaries across India and proves to be World's largest Health Assurance/ Insurance Scheme fully financed by the Government. PM-JAY scheme is technology driven, digitally equipped, completely paperless and seamlessly integrated with its empanelled Healthcare Providers. Metadata and information collected and collated are of great value to population and public health researchers to better plan for future healthcare needs of the country. In the same context, Government of India launched Ayushman Bharat Digital Mission (ABDM) in September, 2021 to develop the backbone to support integrated digital health infrastructure of the country and bridge gaps among various stakeholders of the healthcare ecosystem. Building blocks of ABDM will be Unique Health ID for every citizen, Robust Health Facility registry (HFR) and Healthcare Professionals registry (HPR) and Digitally Stored Patient Health Records (PHR)," shared Dr Chauhan.
He further stated that this is indicative of the fact that India and its technology driven digital jump in Healthcare Domain is part of the healthcare reform from top to bottom. "No Hospitals/ Clinics/ Nursing Home or Doctors can lag behind in adopting and upskilling themselves alongside changing digital dynamics at play in Healthcare Delivery Space," shared Dr Chauhan.
Dr. Chandrika Kambam, Director – Clinical Services, Health Care Global Enterprises Limited averred that India has embarked on the digital journey since the last decade or so. "But it has accelerated in the last 2 years due to the Pandemic. Government's announcement of launch of National Digital health mission further strengthens this digital journey". She added that technology has now become a backbone of the healthcare delivery system. It has helped doctors to stay connected with their patients during the lockdowns and will become an integral part going forward.
Sharing her thoughts on the use of technology to strengthen the health infrastructure in our country, she avers, "With acute shortage of skilled manpower and having 70% of our population living in rural areas. The only way to bridge the gap is to use technology to the hilt. In order to use the software technology we should robust IT infra like connectivity and lowering cost of procuring hardware ect. Only when infra is stronger we can use the software tools effectively. Also, health care infra has to be safe, effective , agile, interoperable and scalable. Policies towards achieving these objectives will be very important for the future adoptability of this system into delivery of healthcare".
Manish Kumar Pathak, Head IT & Automation, Sahara Hospital shares that Covid-19 pandemic acted as a transformation in digital implementation and adoption of new technology like telemedicine, AI, Rapid testing and fast-track test result. "Devices like tablet, smart phones are starting to replace conventional monitoring. Also, technology innovation continues to growing day by day with the use of EMR on Mobile, telemedicine, portal technology, self-service kiosks and remote monitoring tools, Further, spending good budget on healthcare technology would help automate several processes, making healthcare operations less prone to human errors and faster and more accurate," he added.
Neha Lal, Senior General Manager – OPs & HR GCS Medical College, Hospital & Research Centre & NABH Assessor stated that while digital technology offers hope for improving healthcare access and quality, it is important to understand that in India it still has a long way to go. "The healthcare sector has been slower to join the digital revolution in India. There are several factors for this including legacy issues, medical infrastructure hurdles, digital access for all, and a reluctance to change," she adds.
She further shared that the regulatory policies in India surrounding health have evolved very quickly since the pandemic has hit. "The Government has also understood the need of effective healthcare delivery and healthcare infrastructure, thus providing more reliance on digital health offerings such as National Digital Health Mission/Ayushman Bharat Yojana. The Ayushman Bharat Digital Mission (ABDM) aims to develop the backbone necessary to support the integrated digital health infrastructure of the country. It will bridge the existing gap amongst different stakeholders of the Healthcare ecosystem through digital highways. The experience of AB-PMJAY can be leveraged to expand the reach of digital health to all residents and develop an open and inter-operable health management system that empowers residents, healthcare providers, the Government and researchers. Technology is going to play a key role in India's roadmap for an efficient health infrastructure," averred Neha Lal.
Technology-led innovations will be the bastion on which future healthcare will evolve. The global pandemic has accelerated the tech adoption in the healthcare sector and holds the potential to transform the unsustainable healthcare systems into sustainable ones. Technology will also prove to be an enabler in providing cost-effective, quicker and more-effective solutions for diseases.

Follow and connect with us on Facebook, Twitter, LinkedIn, Elets video