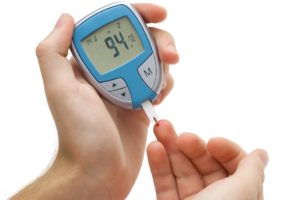 Artificial Intelligence (AI) is set to play a deciding role in the healthcare industry, as researchers have developed a small non-invasive device by combining radar and AI to monitor blood sugar levels.
The system can check sugar levels by using a small radar device by sending high-frequency radio waves into liquids containing various levels of glucose and receive radio waves that are reflected back to it.

Received information on the reflected waves is then converted into useful information by machine-learning Artificial Intelligence algorithms.
The software is capable of detecting glucose changes on more than 500 wave features; it also includes how long it takes for them to bounce back to the device.
85 per cent results have been found accurate after initial tests.
The researchers are currently striving to minimise the size of radar device to lower its cost and power and aiming to develop a self-contained technology, similar to smart watches that can monitor heart rate.

Follow and connect with us on Facebook, Twitter, LinkedIn, Elets video