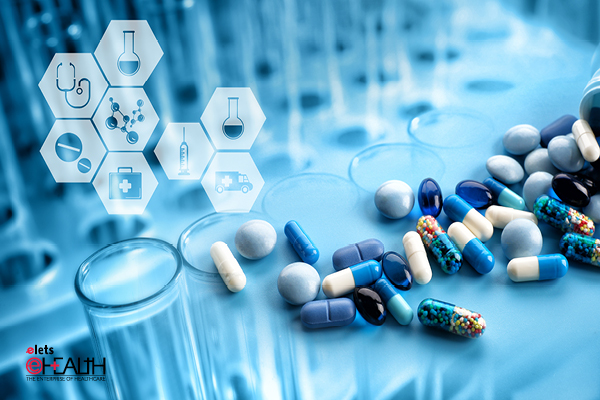 Riding the digital transformation wave that unleashed a slew of transformations, the Indian Pharma sector has turned a new leaf. As the world adapts to an amalgamation of the old & new, all industries— including the pharmaceutical sector—will need to adopt novel technology and alter its methods of operation, shared industry experts with Kaanchi Chawla of the Elets News Network (ENN).
The pharmaceutical sector has seen significant changes recently and is expected to reach $65 bn by 2024 and to $120 bn by 2030. Popularly known as the Pharmacy of the world, the Indian Pharma sector has been developing treatments and cures for over a century now. And with the development of 21st-century technologies, the pharmaceutical industry is undergoing a massive revamp. The most important trends in the pharmaceutical sector include Artificial Intelligence (AI), Blockchain Technology, Cloud Technology, Digital Processes, and other Industry 4.0 technologies that are spurring innovation throughout the trends in the pharmaceutical industry.
The country also accounts for ~60 per cent of global vaccine demand, and is a leading supplier of DPT, BCG and Measles vaccines. 70 per cent of WHO's vaccines (as per the essential Immunisation schedule) are sourced from India.
Trends in the Pharmaceutical Industry
Use of Artificial Intelligence
All industries, including the healthcare industry, are embracing Artificial Intelligence. Over the past two years, the pharmaceutical business has experienced invasive growth. Artificial Intelligence is often employed to enhance medication design methods and preparation times. It is a powerful data mining tool that uses massive pharmacological data and machine learning techniques. Accelerating drug research and development is only one of the distinct roles that using AI in the pharmaceutical sector is predicted to play in the future. Clinical studies, fraud detection, and the general improvement of drugs are some of the important areas in which AI will help.
Integration of Blockchain Technology
The pharmaceutical business is one of many that is driving digital transformation with blockchain technology. Pharmaceutical firms can increase productivity by optimising operations when they employ blockchain technology. This consists of transactions between hospitals, clinics, regulators, and other stakeholders in the healthcare industry. Additionally, it can enhance the effects of research and development.
Digital Processes
We are not entirely unfamiliar with digital procedures. It is something that will, nevertheless, pick up steam in the pharmaceutical sector. Over time, manual procedures have grown to be accepted as standard. But today digital processes which have enriched operational efficiency and facilitated adherence to standard operating procedures with greater ease have replaced it. This is a style that will endure. Because the advantages of integrating digital procedures far outweigh the costs, many pharmaceutical companies value them. Additionally, it increases transparency and may lessen data loss.
Use of Cloud Technology
Pharmaceutical firms can effectively collaborate with a variety of stakeholders. It offers a chance to enhance data integrity by putting in place a solid architecture employing cloud technology. Due to applications deployed on the cloud, there have been increased observance of appropriate approaches/methods, quality requirements, and laws. The pharmaceutical industry will expand in tandem with other industries, thanks to the expanding use of technology.
Precision Medicine
Precision medicine is needed for both efficient drug development and patient health care. Precision medicine's goal is to make sure that a drug is formulated for maximum patient effectiveness and results. More than 450 drugs have been taken off the market in the last 25 years as a result of negative side effects. This is one of the reasons precision medicine is envisioned to be such an essential part of the transformation in the industry.
More emphasis on the significance of R&D
The healthcare sector has a sophisticated emphasis. Making sure that research and development reach the intended audience is something that pharmaceutical companies are more worried about than ever.
Three key criteria (i.e., anticipated lifetime global profits from a new medicine, estimated expenditures to produce a new drug, and laws and programmes that affect the supply and demand for prescription drugs) determine how much money pharmaceutical corporations spend on R&D.
These factors are altering the pharmaceutical industry's operations and its rate of expansion. The industry's levels of innovation are likely to have a significant influence and will benefit the developing pharmaceutical industry.
Almost 38 per cent of industry experts predict big data to have the most significant impact in the pharma segment. Pharmaceutical companies can speed up to $100 million per year on recalls linked to labeling mistakes.
Many trends and breakthroughs have emerged in the pharmaceutical industry as a result of the expanding use of technology in the sector. Nikkhil K Masurkar, CEO, Entod Pharmaceuticals, shared, "The pharmaceutical industry, along with the healthcare industry, is witnessing a huge digital transformation in recent times. Developments in Artificial Intelligence (AI), Blockchain, Big Data analytics, and Data Science have completely changed how the pharma industry works. Using AI in the pharma industry has various roles expected to expand, like accelerating drug discovery and development.
The Indian pharmaceutical industry has come a long way and has become the sunrise sector of the country. Using AI in the pharmaceutical industry has redefined how scientists develop new drugs, tackle diseases, and more. The key benefit of employing AI in the pharmaceutical industry is the time it takes to test a drug and the time it takes for a drug to get approval and reach the market.
Dr Vishal Rajgarhia, Director, Finecure Pharmaceuticals Limited, stated, "The use of Artificial Intelligence has hastened the discovery and production of new medications and therapies at considerably reduced costs, which help in increasing productivity and improving efficiency. Artificial Intelligence is also a great help in designing marketing strategies and practical accessibility to hitherto unexplored markets. Big data is an information treasure trove, an asset for developing new solutions. Pharmaceutical companies can use the power of unlimited data to make more remarkable strides in discovering and developing new drugs, as well as new applications for existing compounds. Blockchain technology is another innovation that has helped the industry evolve and grow."
And that's not all. Arjun Deshpande, Founder & CEO, Generic Aadhaar expressed, "Digitalisation, Big Data, and Artificial Intelligence help in increasing the productivity of the pharmaceutical sector. Demand and need have increased in R&D that ultimately leading to the increasing number of medicines. It has also a positive effect on the sales of medicines. Technology in the pharma sector has made pharmacy easier and more accessible for everyone."
The growing expanse of technology has resulted in the generation of huge amounts of data that needs to be leveraged well to get a better grasp of the growing industry trends. Jitendra Mishra, Chief Information Officer-VP, Akums said, "Advancing technology means employees are becoming more and more able to make data-based decisions for their customers. Businesses need a transparent flow of the results throughout the business – customer information focusing on customer satisfaction and customer happiness. Capturing digital transformation data is vital for any size of business. Creating a completely transparent and data-based business culture between departments saves significant time and costs."
The future landscape of the sunrise sector
There is no denying that covid has given rise to new possibilities and developments in the Indian pharmaceutical sector. The pharmaceutical business periodically launched new trends and technologies to address the issues of COVID, which helped them gain momentum in the next few years. People all throughout the world had different issues as a result of the Covid-19 pandemic. Despite it hitting hard, the pharma sectors turned the crisis into an opportunity. The demand for vaccines along with saving the lives of people became strong, and this led to various innovations in the pharma sector.
The pharma industry has undoubtedly risen to the challenge in the years following COVID-19, exemplified by the fast-tracked innovation and new technologies developed during the crisis. Disruptive technologies and emerging trends such as Artificial Intelligence, 3D printing, precision medicine, and blockchain will impact the manufacturing and distribution of pharmaceuticals. The pharmaceutical business must further adopt newer technology to successfully compete for a brighter future in the healthcare ecosystem.


Follow and connect with us on Facebook, Twitter, LinkedIn, Elets video