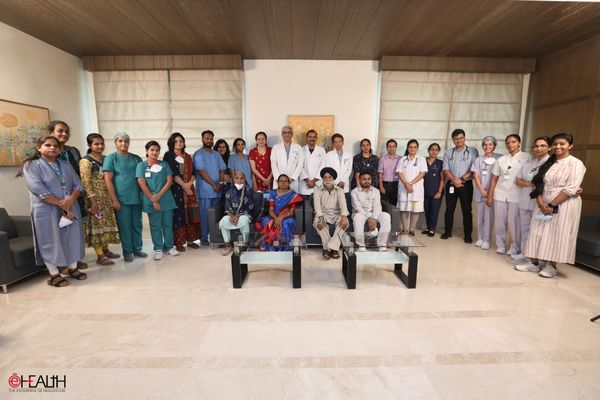 Apollo Hospitals performed the first Kidney Swap Transplant surgery in Navi Mumbai. The swap involved two families, the Sithas from Uran and the Sainis from Sion. The families found hope in each other as due to medical concerns, it became impossible for family members to give kidney to their own kin. In a turn of events, Sunanda Sitha, mother of Rahul Sitha, donated a kidney to Parvinder Saini, wife of Gurudev Singh and Gurudev Singh donated a kidney to Rahul Sitha.
For those suffering from end-stage kidney diseases, a kidney transplant is the only treatment, and those that do not have a donor, remain on dialysis. A swap transplant attempts to minimise the shortfall of donors. It is an exchange of organs between two families, who cannot donate the organ to their own family members due to incompatibility concerns such as blood group mismatch or HLA mismatch. A swap transplant addresses the acute shortage of organ donation by enlarging the pool of donors who wish to donate to their family members but cannot due to incompatibility issues.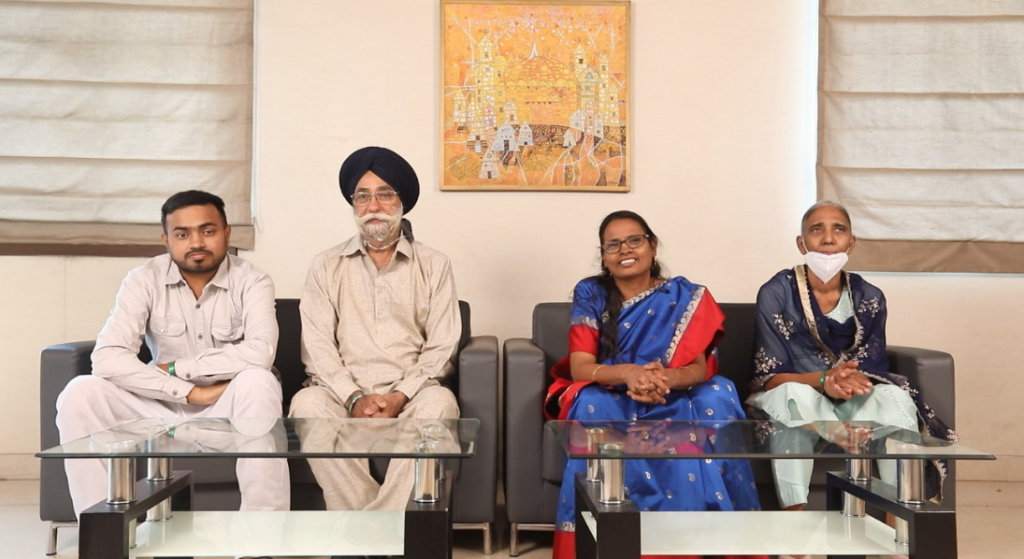 Sunandha Sitha (49 years) wished to donate a kidney to her son, Rahul Sitha (28 years) and Gurudev Saini (64 years) wished to donate a kidney to his wife, Parvinder Saini (61 years) but neither Sunandha nor Gurudev were compatible matches with their respective family members.
Dr Amolkumar Patil, Consultant, Robotic Urology and Renal Transplant Surgeon, said, "Gurudev Saini was A+ and his wife was AB+. She had a high titer of donor-specific antibodies (DSA) against her husband and a high risk of rejection (30 – 40 per cent). She didn't find any compatible donor in the city of Mumbai for the past 18 months. Similarly, Rahul Sitha (O+ve) had high titre blood group antibodies against his mother Sunandha (B+ve). This meant higher cost and higher/ stronger immunosuppression for transplant with increased risk of rejection. With a swap transplant, both recipients showed a low titer of DSA and had a high success rate, required less strong drugs, and had low chances of infection."
Dr Amit Langote, Consultant, Nephrology and Transplant Physician, said, "Swap transplant is a potential solution for patients with kidney failure who have a family donor but cannot donate due to compatibility issues. In this case, by swapping, both patients got better kidneys with significantly low risk of rejection and resulted in a successful procedure for both families."
Mr. Santosh Marathe, Regional CEO, said, "The patients had been looking for a suitable donor for more than a year. A swap transplant helped them find compatible donors. Due to patients' and their families' cooperation and the trust they put in the doctors, we were successful in performing the first swap transplant in Navi Mumbai, giving a second chance at life to two people. Such procedures give a ray of hope to patients with end-stage renal diseases. Apollo Hospitals Navi Mumbai has been the preferred regional kidney transplant centre attracting patients from distant parts of Maharashtra. Apart from the multi-disciplinary senior transplant surgeons & senior Nephrologists, we have high-end post-operative care provided in ICU experienced and qualified nursing staff and medical counsellors to support the program."


Follow and connect with us on Facebook, Twitter, LinkedIn, Elets video