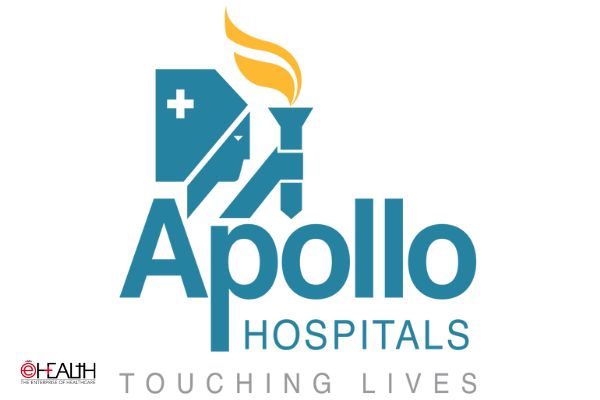 India's leading healthcare chain Apollo Hospitals has won as many as three Healthcare Information and Management Systems and Society (HIMSS) Stage VI authorisation viz., Digital Imaging Adoption Model (DIAM), Outpatient Electronic Medical Record Adoption Model (O-EMRAM) and Infrastructure Adoption Model (INFRAM).
While the DIAM helps to assess the secure delivery of medical imaging and the associated processes, the O-EMRAM measures the capability of electronic medical records (EMR) technology in outpatient facilities, whereas INFRAM assesses maturity of the IT infrastructure in the five areas of collaboration, datacentre, mobility, security, and transport.

At the time of DIAM accreditation, the Apollo Hospitals was complimented for using biomarkers, mapping software and molecular imaging. Besides, it showcased expertise in usage of graphs and dashboards to understand and use data.
Further, its patient portal highlighted best patient communication technology during O-EMRAM accreditation. The Apollo Hospital group's patient app features multiple functions, including options to set appointments, monitor health, make payment as well as integration of devices.
With this feat, the largest private hospitals operator in India – Apollo Hospitals has taken its digital health capabilities to the next level.
Apollo Hospitals is now the first in the Asia Pacific Region and only second across the globe to achieve this accomplishment after Nicklaus Children's Hospital in the Florida state of the US. Besides, it is the third such organisation to succeed in getting Stage VI INFRAM validation after New Zealand's Tu Ora Compass Health and South Korea's Samsung Medical Centre.
Apollo Hospitals is currently operating more than 70 hospitals with over 12,000 beds throughout the Asian Continent. Considering the size of the group, Apollo Hospitals has a huge role in ensuring delivery of healthcare infrastructure globally.
With its commitment to offer immaculate healthcare delivery, Apollo Hospitals stated that HIMSS digital maturity assessments provided them with a framework to ensure high-quality digital infrastructure in line with international standards and practices.
Sharing her views on this achievement, Sangita Reddy, Joint Managing Director of Apollo Hospitals said, "We are striving to ensure that we can provide personalised care to every individual guided by technology that ensures that we are operationally effective, sharply focused on quality of service, and non-compromising on achieving the highest standards of clinical outcomes bundled with the hallmark of Apollo's tender loving care."
She emphasised, "This is not just about the maturity of the digital backbone but also the model of effective adoption of the solutions, and thereby demonstrating that an organisation can be effectively managed and sustained by consistent and well-coordinated consumption of digital solutions,"
The HIMSS is a US-based not-for-profit organisation dedicated to improving quality of healthcare in terms of and making it safe as well as economical through innovation and information technology.
Talking about the collaboration, Simon Lin, HIMSS VP and Executive Director for Asia-Pacific said: "Apollo has continued to show commitment and consistency in advancing their digital health capabilities to ensure that they can leverage the full potential of digital technology to continue driving optimal patient outcomes."
The Stage VI accreditation enables coded or structured data from outside to be combined with clinical data repository (CDR).

Follow and connect with us on Facebook, Twitter, LinkedIn, Elets video