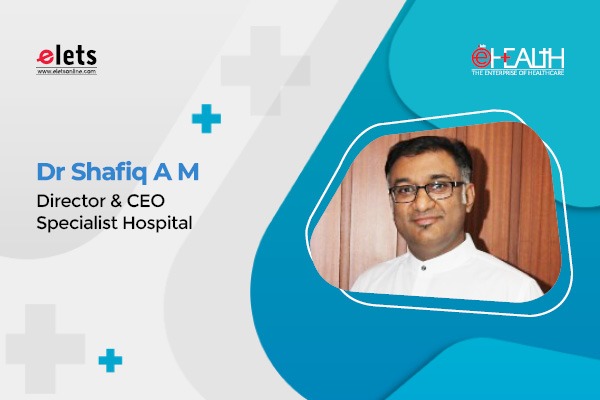 National Doctor's Day is celebrated on 1st July all over India; a day when we remember doctors and are thankful and grateful for everything they do for us, as individuals and as a society. However, how often do we realise that they too are human and of late, there have been several incidents of emotional burnout and acute physical exhaustion due to long working hours and an ever-increasing patient load? Emotional burnout is often caused by a number of different reasons including exposure to the emotions of patients and their families, the need to provide the right treatment, feeling of disappointment when treatment modalities do not progress as desired, and the sensation of being powerless against certain stubborn diseases. Burnout subsequently increases fatigue, causes sleep imbalance, and discord within the family, and in extreme cases could lead to suicide. Additionally, the environment in which they work is highly stressful, as, in the event of a wrong decision or treatment, the onus falls squarely on the doctor, be it from the patient's relatives or friends or the general public. The field of medicine is rapidly progressing, with new treatments being discovered and tested every day. This means that doctors need to keep up with the pace of development in order to remain relevant.
Recent reports suggest that a majority of physicians suffer from moderate to severe emotional exhaustion. It is therefore important to create a positive atmosphere in the working environment. It is crucial for doctors to maintain a healthy work-life balance and engage in physical activities such as cycling, swimming, trekking, etc., and also take to some form of meditation, even if it is for a few minutes every day. If meditation is not one's cup of tea, then one can turn to problem- solving as an alternative. Sometimes doctors do not know that they are undergoing stress and so some hospitals have a psychiatrist on call to help them identify their problems. It is advisable for doctors to attend regular stress management training programs, to reduce workplace stress and have a positive impact on their colleagues. Doctors need to understand that once they have burnout, it is irreversible. Therefore, prevention is the only option.
Regular exercise also plays a significant role in the health of both mind and body. Doctors should also address their spiritual needs as most often, engaging in religious activities rejuvenates the mind and stimulates confidence to perform better. Doctors need to remember that keeping their feelings bottled up would only do more harm than good. It is influential to have someone to talk to, someone with whom they can freely share their feelings. Discovering a new skill often assists in building confidence and abilities. Music is also a great stress reliever, even if it is listening to music only on the commute to work or back home. It refreshes the mind and has the ability to remove the effects of stress. In case a doctor is doing multiple shifts, it is very important to rest between shifts. Doctors under duress can deliver poor quality healthcare to patients and make medical errors.
Patients, on the other hand, must understand that a doctor, by the sheer nature of his work, encounters emotions and stress on a patient-to-patient basis. Unnecessary comments and actions that could add to the doctor's stress must be avoided. Patients should remember that their doctors too are human and vulnerable to stress. One of the most valuable things that patients can do for doctors is to trust them. Patients need to keep in mind that it is the doctor who is in control of the situation as he is the most qualified to do so. Patient-Doctor empathy and vice versa is an absolute necessity to enhance a calm and fruitful experience.
Views expressed by Dr Shafiq A M, Director & CEO, Specialist Hospital
Follow and connect with us on