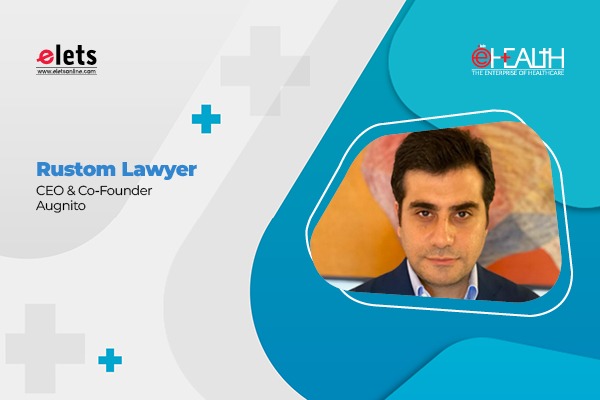 Obstacles in the adoption of healthcare digitization can be overcome by utilizing voice-based artificial intelligence (AI) systems. Augnito is one such product that provides an advanced AI-based speech-to-text solution that enables digital scribing. Augnito stands for 'augmented cognition' and provides an enhanced tool for medical transcription. With Augnito, doctors can keep talking while software automatically converts this speech to text in real-time. This serves to overcome the barriers limiting EMR implementation in healthcare practices. Augnito is India's first medical speech recognition AI product bootstrapped by Scribe tech, a 22-year-old established healthcare company that has been working with the National Healthcare System (NHS), UK for the past two decades.
Augnito has also been integrated into Wellbeing's Cris, the UK's most widely used Radiology Information System (RIS), which will provide significant benefits to radiologists, NHS Trusts, clinicians, and patients.
A result of intense research and development efforts by a team of speech scientists, academicians, and consultants, it is the only product in the Indian market to have an extremely powerful and advanced engine. With Augnito, doctors can keep talking while the software automatically converts this speech to text in real-time.
What makes it different?
Simple and user-friendly design
Takes 10 minutes to install & get started with a one-click approach
Eliminates the need for manual scribing
Eliminates dependence on clinical comprehension abilities of manual transcribers.
Enhances physician's productivity and quality of life.
High out-of-the-box accuracy (99%+)
Ensures the highest level of data integrity, thus improving data quality for analytics, audits, and insurance claims
No voice profile training needed
Allows doctors to speak at a reasonable speed without any errors
Recognizes medical terminologies and abbreviations
Allows doctors to report as they normally would in a written format without forcing any major procedural or behavioural changes
Covers more than 50+ medical specialties with an ever-increasing clinical lexicon and drug formulary providing the most updated support for doctors across specialties
The entire language of medicine is inbuilt and regularly updated.
Negligible learning curve
Voice is the most natural, intuitive medium of communication
Easily recognizes Indian accents
Used in 25 states with 100+ enterprise clients in India
Voice Power your HIS, EMR, PACS, RIS, LIS, and others.
Works flawlessly with widely used word processors like Microsoft Word
Seamless integration: Easy to use Speech API & SDK available to directly integrate with existing software systems in hospitals, enabling the direct sale to hospitals and independent practitioners
Reduces burden on the healthcare system
Improves clinical operational efficiency allowing hospitals to accommodate a bigger patient pool
Accelerates patient care and satisfaction
Real-time reporting reduces the time for diagnosis, clinical processes, and patient discharge.
Provides structured data for analytics and research
Available on multiple platforms: Web/Desktop/Mobile/Plug-in
Free mobile mic: No expensive hardware required
Doctor-centric approach: Not a professional threat but an aid for doctors across specialties
Views expressed by Rustom Lawyer, CEO & Co-Founder, Augnito

Follow and connect with us on Facebook, Twitter, LinkedIn, Elets video