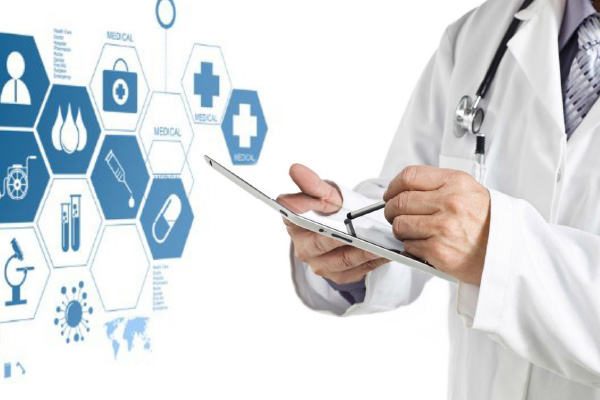 In a panel discussion on 'Need for Accreditation for ensuring quality testing and outcome' at the virtual Elets 3rd Diagnostics Leadership Summit, industry thought leaders stressed on accreditation for an enhanced patient experience. Edited excerpts:
Dr Ravi Gaur Principal Advisor Spice Health (Spice Jet Promoters Venture) Founder Dr G Path Labs, Co Chair CII Delhi Chapter Health Committee while moderating the session stated that providing healthcare, especially of an adequate standard, is complex and a challenging process. He shared that healthcare is a vital and emotive issue, its importance pervades all aspects of society and it has got medical, social, political, ethical business and financial ramifications. He averred that in any part of the world healthcare services can be provided either by public sector or private sector or by combination of both and the site of delivery health can be located in the hospitals or can be accessed through practitioner working community or through home care in the present times. Dr. Gaur stated that it's important to have some kind of a quality benchmark or yardstick. A truly affordable and high-quality healthcare services and tools are the only means by which quality healthcare can be provided to all. He shared that accreditation recognizes the labs commitment to excellence and high professional standards of operations and providing affordable healthcare for the last man in the line is the main aim. He further added that in the last two years, SEO of healthcare has seen Covid, Pandemic, RTPCR and NABL accreditations topping the common man's minds when it comes to healthcare in the present times.

N Venkateswaran, CEO, National Accreditation Board for Testing and Calibration Laboratories (NABL) stated that when accreditation is talked about, in simple terms it means competency of the entire set of the laboratory. "Accreditation is a kind of recognition where the competency of the laboratory for a particular scope or a task is being looked into," shared Mr. Venkateswaran. He averred that NABL is a voluntary accreditation body that has been set up to ensure the quality of the lab. He added that accreditation and competency is important because the patient needs to know whether the results are accurate and reliable. He also shared how automation is playing a major role now in accreditation unlike before. Post the pandemic, NABL has started doing online visits through video calling and geo tagging. "We ensure that lab presence is there, all equipment they are having they are geo tagged so that the infrastructure is in place and then the demonstration takes place through video conferencing," shared Mr. Venkateswaran who foresees hybrid assessments in the future. He also informed about the NABL initiative of medical entrylevel testing labs. "NABL Medical Entry Level Testing (MELT) Labs Program" for sensitizing the medical testing laboratories performing basic testing to quality practices and access to quality health care for the majority of citizens especially those residing in villages, small towns. The program is based on satisfactory proficiency testing (PT) performance.
Dr Seema Kochhar, Principal Director – Quality Management & Excellence, Dr Lal PathLabs Ltd stated that 70% of all the medical decisions which are taken by the physicians are based on the laboratory investigations. She added that the accredited labs follow a structured process; they have a procedure framework for operations which is based on the guidelines set by standards which in the case of medical testing laboratories is ISO 15189 and also NABL 112 standard which is guiding them on various department level requirements to maintain the quality.
"So it's ensured that the patient's results have passed through the various steps, various checks which are required throughout the total testing process, thereby assisting in making the correct diagnostic and better patient outcomes. It also enables trust in the customers on the services which are provided by the laboratories because the accrediting bodies recognise formally the competence of the said laboratory which is a very important aspect now," said Dr Kochhar.
She also elaborated on the growing public awareness about the whole process of lab tests, especially during the covid pandemic times. She stated that along with this, the awareness around medical errors as well as the adverse patient outcomes has so significantly gone up during this time and it continues to increase among the patients. She averred that patients today are well read and well prepared and how accreditation keeps patients' safety supreme & helps in enhanced patient experience.
Anand K, CEO, SRL Diagnostics stated that in India there has been a trust deficit not only for the clinicians but also for patients in terms of how much of reliability on the quality of the reports they can place. He added that accreditation is going to play a very important role with a low number of accurate laboratories present. He further shared how the Covid scenario has created awareness amongst the general public and they know the value of accreditation. He stated that in the present times, accreditation is voluntary and still not mandatory & it is critical to look at different aspects of quality. He added that lab investigations are important for patients and doctors and "diagnostics and clinical patient management they are in an interdependent relationship". He further stated that it's important to look at accreditation and its impact on the performance of laboratories.
He averred that when a lab enrolls into a professional testing program over a period of time, over two or three cycles, the quality and the reliability of the reports improve. Further, with the presence of standalone labs, government sector labs, private labs and more, the expectations of clinicians also seem to vary in terms of what they want to see in the reports. "Accreditation will play a very important role and accreditation bodies also need to evolve and be able to handle these requirements which are coming up for the future," added Mr. Anand.
Dr Ravi Gupta, Founder & CEO, Saral Diagnostics shared that accreditation is directly linked to the word quality and unfortunately either at a graduate level, undergraduate level, post-graduate level, people are never told about quality in healthcare. "So quality in healthcare should begin as a small tiny little chapter at the graduate level. Also, quality is not just giving a correct report but quality is a total experience that a patient takes home. Therefore, a reliable report is an extremely important aspect of the quality, right from the entry point to the exit point," shared Dr. Gupta.
He stated that most of the people have been talking about lab sciences, but quality in radiology is very different. "We start from justification of referral. Many-atimes even we as a radiologist are unaware whether a CT is required, an ultrasound is required or MRI could do a better job or molecular imaging would do a better job. So justification of referral, shifting the patient from radiation modality to non-radiation modality has become part of the quality," averred Dr. Gupta.
He added that in radiology, technologists play an extremely important role. He also elaborated on the use of artificial intelligence (AI) in interpreting images whether in radiology, cytopathology or histopathology. He shared that there are a large number of companies that are working really hard and have seen 95% accuracy outcomes in their lab. He averred that accurate and reliable reports are an extremely important aspect of quality.
Dr Vipul Bhrigu, Marketing Manager, Clinical Diagnostics Group, BioRad Laboratories (India) Pvt. Ltd highlighted that with automation and availability of more quality control material and detailed reports, there has been a significant decrease in errors. "At the end of the day, labs are responsible for driving the clinical decisions and they are striving to reach that zero per cent error rate, which is most important, & towards this end it is of paramount importance that labs keep on participating in the global Proficiency Testings (EQAS) with advanced statistical analysis as well as in global interlaboratory peer programs."
Comparison with global labs will have labs in India strive for excellence & have better scores than them, averred Dr. Bhrigu. He also elaborated on the entire diagnostic testing process and averred that the clinical labs have responsibilities for the whole testing process, whether the test requested is appropriate or not and how quickly the clinician can interpret it. He suggested that the maximum scope of improvement lies in the pre-pre-analytical steps, where proper patient identification, specimen identification, whether the staff is well-trained to collect the sample and further where sample transportation is required.
"The challenge is that there is a shortage of real skilled staff and the phlebotomy facilities are overloaded," stated Dr. Bhrigu.
He further stated that clinicians may sometimes either ignore or overlook the results and this has also been found by multiple peer reviewed studies & journals. He shared how in many instances in ICUs and emergency departments, the tests which are asked and are released, never get accessed. "If we look at it holistically, this comes to the point that if an MRI or a radiology test has been ordered, is it really needed and what is really needed," said Dr. Bhrigu. He called for more standardization of processes that needs to be done in the analytical and post analytical steps. He also stressed on the need for training of staff, need for more set protocols and for the accreditation agencies to have detailed SOPs.
"Accreditation helps the organization to transfer the quality intent to all levels. It helps not only manufacturers but pathological laboratories as well, to understand what national or international standards to follow. It is difficult to maintain quality only by means of controls; developing systems and processes helps to maintain quality in the long run. It is a misconception that accreditation increases cost. Accreditation needs to be considered as a cost of prevention. The overall benefits in terms of cost of poor quality, cost of lost opportunities and benefits of gained opportunities should be considered while calculating the overall impact of accreditation costs", said Mr. Manish Airan, Vice President, Quality Assurance, Regulatory Affairs, Business Excellence & Digitalization, Transasia Bio-Medicals Ltd during the panel discussion on 'Need for accreditation for ensuring quality testing and outcome' at the 3rd Diagnostic Leadership Summit.


Follow and connect with us on Facebook, Twitter, LinkedIn, Elets video