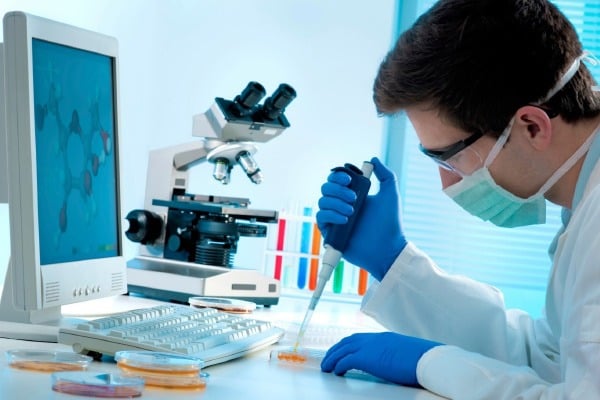 The world is inundated with diverse healthcare challenges. The seismic shift in the healthcare sector has called for a comprehensive & cohesive strategy to counter the present and future virus threats. And this dynamic ecosystem has given researchers, innovators, clinicians and healthcare practitioners to come together and find the best plausible solutions through co-creation and also drive the diagnostic sector, explores Garima Pant of of Elets News Network (ENN).
Diagnostics forms a crucial element of the healthcare sector. The glaring gaps in the existing healthcare system with diagnostics placed at the fringe were dramatically exposed as the country struggled to come to terms with the global pandemic.
The pandemic reiterated the need for timely and mass scale testing to curb the spread of the virus, with the second wave further strengthening this belief. While the World Health Organization (WHO) study indicates the sector to comprise less than 5 per cent of the hospital costs, its findings influence more than 70 per cent of the decision making in healthcare. According to research firm Edelweiss, the domestic diagnostic industry is estimated at $9 billion (around Rs 67,500 crore) and is expected to grow at a compounded annual growth rate (CAGR) of 10 per cent over the next half a decade.
Diagnostic findings influence more than 70 per cent of the decision making in healthcare
Additionally, growing healthcare awareness among the population related to early disease diagnosis and treatment is expected to fuel the market growth over the next few years. Also, India is emerging out as a medical tourism hub and a lot of medical tourists are visiting the country for getting their treatment done on account of availability of cost effective and better treatment options. This in turn is expected to positively influence the market growth through FY2027.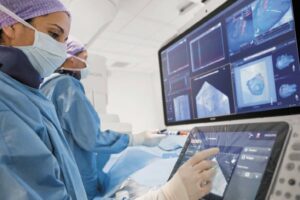 The in-vitro diagnostics market in India is on the verge of navigating through an exponential growth cycle with an annual growth projection of 7.10% till 2026. High incidence of chronic diseases, escalating use of point-of-care (POC) diagnostics, and growing awareness and acceptance of personalized medicine and companion diagnostics is fuelling this growth. Further, with Thyrocare selling itself off to Pharmeasy, the sector is also witnessing heightened activity and churning. Lupin Diagnostics is the new entrant in the market that is seeing lot of interest. "Growth will be primarily driven by a change in demographics, increase in lifestyle diseases, and higher income levels across all strata of society, rise in preventive testing, deeper penetration with asset- light expansion, and spread of healthcare services and insurance," a 2020 report from Edelweiss says.
Also Read:- Focus on Accreditation for Enhanced Diagnostics
"Within healthcare the diagnostic sector has played a very important role in the global response to the pandemic and the Indian in vitro diagnostics (IVD) industry has truly been a trailblazer for all other industries to become self-reliant in this pandemic. Government has also recognized the importance of ensuring diagnostic services at all levels of healthcare and three notable developments in this context are Ayushman Bharat – Health and Wellness Centres (HWCs) that target to create 1.5 HWCs across the country with essential diagnostic listed as one of the key components of operationalization of these HWCs. Secondly, in 2019 India became the first country in the world to compile a National Essential Diagnostics List (NEDL), which was an adaptation of WHOs essential diagnostic list known as EDL. Led by ICMR, this effort specifies diagnostics tests to be made available at all levels of care whether it is village level, primary healthcare level or secondary or tertiary level. Lastly, announcement of creation of public health labs in Union Budget 2021 and 2022 and public health labs which expanded the range of diagnostic services in 3,382 blocks across 11 high focus states and integrated public health labs to enhance diagnostic capacities in all the 730 districts in India", shared (Honorary) Brig Dr. Arvind Lal, Executive Chairman, Dr. Lal PathLabs Ltd during the second edition of Elets Diagnostics Leadership Summit.
CII's Delhi Chapter Health and Wellness Committee co-chair Dr. Ravi Gaur, Principal Advisor Spice Health (Spice Jet Promoters Venture) had stated added that Lab transformation is inevitable. "With a growing focus on new assay development, research, new technology evaluation, genomics, proteomics, and digital pathology ecosystems, the labs have to gear up for the computational future and bring latest innovations & advanced concepts for the benefit of clinicians and patients. Previously inaccessible and complex assays should be automated fully and made available routinely. Quality, accreditation, and skills have to be integrated into the DNA of each lab," added Dr. Gaur.
Future Roadmap
Industry experts opine that the future labs are all set to enable patients to take a more active role in their own care by integrating instant at-home testing into their medical regime. Sensing the needs of the present and the future, clinical labs are also in the midst of a technological revolution that is focused on increased efficiency, improved quality, and reduction in errors in the delivery of health care services. With automation driving the laboratory services, it is likely to result in major shifts in the laboratory staffing needs. This will further fuel the demand for experts to monitor and service robotic equipment, skilled IT professionals, and allied healthcare professionals.
Dr. Abhik Banerjee, Zonal Technical Chief, East Zone, Apollo Diagnostic, Regional Reference Laboratory, Kolkata stated that Indian in vitro diagnostic sector has seen a boom in the past few years with increasing medical tourism due to robust improvement in infrastructure and better availability of cutting edge technologies which are comparable with global standards. "Even internally, the growth was driven by increase in prevalence of lifestyle disorders, chronic diseases, rising income level, ageing population, growing health awareness and resultant high focus on early diagnosis of diseases,". He further added that healthcare sector should uninterruptedly serve people for 24*7, be it natural disasters, war or pandemic. "Considering India's huge population which belong to different socioeconomic status, laboratory service which is an integral part of healthcare should be more accessible, affordable and uniformly available to each and every one of us. Improving accuracy and precision in laboratory test results and enhanced use of technologies like automation, robotics and artificial intelligence to augment human abilities are the need of hour in the in-vitro diagnostic industry," shared Dr. Bannerjee.
Government Initiatives
Health Minister Mansukh Mandaviya had, towards the end of 202, said that more than 134 types of diagnostic tests will be offered for free at the district level under the flagship PM Ayushman Bharat Health Infrastructure Mission by 2025. According to the health ministry's plan, 14 tests will be made available at sub-health centres; 63 tests at the primary health centres; 97 tests at the community health centre and 134 tests will be available at the district hospital level. The healthcare mission was announced in Budget 2021-22 – with an outlay of Rs 64,180 crore.
The health ministry said that at the district level, integrated public health labs will be set up in all 730 districts. "At the state level, five regional branches and 20 Metropolitan units of National Centre for Disease Control. And at the national level, Integrated Health Information Platform (IHIP) will be established," the ministry said. It said the second component of the mission is the creation of comprehensive diagnostics and treatment facilities. "At the district level, 17,788 New Rural Health and Wellness Centres will be set up; 11,024 New Urban Health and Wellness Centres will be set up; a critical care Hospital Blocks will be established in 602 districts, with population of more than 5 lakh," the ministry said.
The third component of the mission will be on comprehensive pandemic research, the health ministry highlighted. "At the district level, strengthening of existing 80 Viral Diagnostics and Research Labs will be undertaken. At the state level, 15 New Bio -Safety Level III laboratories will be operationalized," it said. It further highlighted that at the national level, four new Regional National Institutes for Virology will be operationalised; and the Regional Research Platform (Digital) for WHO Southeast Asia region will also be set up.
In other notable initiatives, the Indian Council of Medical Research (ICMR) has joined hands with IITs to set up centres of excellence for strategic Make in India product development and their commercialisation in the medical device and diagnostics sector. "The thematic areas under the centres of excellence have been strategically designed to ensure that the products and technologies so developed synergize with the requirements of the National Health Mission, Ayushman Bharat and Public Health Programmes of the Government of India for their potential deployment", an ICMR statement said.
The ICMR-DHR centres of excellence have been set up at IIT Bombay, IIT Guwahati, IIT Hyderabad, IIT Kanpur, IIT Kharagpur and IIT Madras. "The setting-up of the 'ICMR at IITs' will bridge the gap in technology development and commercialisation cycle for a larger public health impact. The medical device sector in India is valued at USD 7-8 billion and is expected to grow to USD 50 billion by 2025 according to industry estimates," shared ICMR in an official statement.
According to the ICMR, the philosophy behind the scheme is to develop "more for less for more" to ensure wider product outreach with a mandate to promote 'Global Affordable Need-Driven Healthcare Innovation' (GANDHI). This will have a significant impact on improving access to affordable quality healthcare, particularly for middle and lower-income segments of India, it underlined.
Data Safety
While technology has been enabling rapid transformation across the healthcare spectrum, diagnostics too has benefitted from the rapid advancements in technology adoption. Experts believe that automation in this sector should aim at minimizing the waste of valuable man hours in doing repetitive, clerical jobs and utilize them for more supervisory and delicate tasks which essentially demand human judgment, intervention and common sense.
"The large corporate chains and even standalone laboratories in urban areas have already adopted automation to a large extent with high throughput modern automated analyzers interfaced with laboratory information system (LIS). Many are taking advantage of integrated systems whereas some of them have already introduced TTA (Task-targeted automation) and are even exploring the option of commissioning TLA system (total lab automation). However, the picture is not so bright everywhere, especially in rural areas and small towns where laboratory diagnosis is still largely dependent on mostly manual, time consuming activities with high chance of imprecision. The initial investment and the running cost for automation is currently a setback for such small laboratories to adopt automation," shared Dr. Bannerjee.
While technology has been enabling rapid transformation across the healthcare spectrum, diagnostics too has benefitted from the rapid advancements in technology adoption.
However, data security is a growing concern. Access control system enabling authorizing entry of only selective personnel in core specimen processing area, use of password protected laboratory information management system ensuring privacy of confidential patients' data have come a long way to meet patient safety goals for medical laboratories. "However, with the rising incidences of cyber attacks, there is an additional responsibility on laboratory service providers to mitigate the risk of breach in cybersecurity of their IT system and networks by unauthorized users. Data security should be ensured and validated starting from network designing phase to system commissioning and implementation. Keeping in mind the threat for cybersecurity vulnerabilities, equipment manufacturers should concentrate more on better availability of wireless technologies and software in diagnostic sector which will ultimately ensure safer and faster delivery of diagnostics at patients' bedside," says Dr. Bannerjee.
The third edition of the Elets Diagnostics Leadership Summit focused on collating expert opinions for the co-creation of the futuristic diagnostic sector. Looking ahead, diagnostics in primary health care, expanding its presence in the rural areas and going beyond Covid-19 to focus on other diseases is what the roadmap for the sector looks like.
Follow and connect with us on