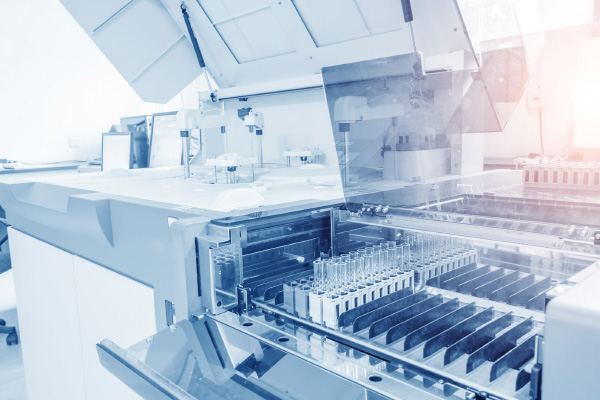 64 speakers, 15 invigorating sessions, hundreds of delegates and a sea of knowledge was dispensed at the 2nd edition of the Elets Diagnostics Leadership Summit that was organized on its virtual 3D platform – Avtaar. We present a glimpse into the two-day virtual summit.
The Indian diagnostics industry emerged as the backbone of the Covid-19 management. The second edition of Elets Diagnostics Leadership Summit created a virtual networking-cumknowledge platform that delved into adoption of new-age technologies and best practices, investment opportunities and assessed policies for transforming the diagnostics industry. The gathering that convened industry stalwarts also discussed the ways to prepare itself for future pandemics. Dr. Ravi Gupta, CEO & Editor-in-Chief, Elets Technomedia welcomed the dignitaries and shared that the aim of organizing the event was to discuss about the challenges and opportunities in the rapidly growing diagnostics sector.
Organised with the theme, 'Creating a Future Perfect Diagnostics Sector', the two-day Summit saw discussions revolve around digital technologies and innovations, investment opportunities, latest government policies and schemes, and best practices for transforming the diagnostics industry.
Panel Discussions were held around a host of pertinent issues including:
Harmonizing Quality, Cost & Regulations for Proliferating Essential Diagnostics during the Pandemic – Panelists discussed finding a balance between quality, cost, and regulation and offered solutions to challenges that arise from pricing pressures and inadequate skilled manpower in the industry. The panelists included N Venkateswaran, CEO, National Accreditation Board for Testing and Calibration Laboratories (NABL) who moderated the session; Dr Jatinder Bhatia, Director 360 Diagnostic & Health Services Pvt Ltd; Dr Neeraj Jain, Founder President, MELAP; Dr Seema Kochhar, Principal Director Quality Management & Excellence, Dr Lal PathLabs Ltd; Dr Barnali Das, Consultant Laboratory Medicine, Kokilaben Dhirubhai Ambani Hospital, Executive Member, IFCC Scientific Division & Chair, AACC India Section,CAP Inspector & NABL Assessor; Dr Dilip Kumar, Associate Director & Manager Quality, Maxlab, Max Super Speciality Hospital,Saket, New Delhi and Dr Rinu Goyal, Consultant Pathologist & Head – Laboratory, Sitaram Bhartia Institute of Science and Research.
How IVD Industry Transformed during Covid-19 Pandemic: Scope & Challenges where experts elucidated on how the role of the Indian IVD industry came to the fore as it emerged as the backbone of preventive care during the Covid-19 pandemic. The panel analysed how the industry evolved since the sudden strike of the Covid-19 until now by steering numerous challenges and ceasing opportunities. They also delved into the future of the IVD industry post the pandemic. The session had Dr Arjun Dang, CEO, Dr Dang's Lab; Indranil Roy Choudhry, Group COO, Apex Kidney Care as the Moderator; Dr Manoj Chugh, Vice President – R&D (Reagents), Transasia Bio-Medicals Ltd.; Dr Anjali Tiwari Lab, Director and Technical Manager, Regency Hospital Ltd., Kanpur and Dr Shelly Mahajan, Lab Director & Clinical Lead – Genomics, CARINGdx, Mahajan Imaging, Lab Director &Pathologist, Mahajan Diagnostics Session on The state of the Indian diagnostics industry: Outlook, Investment Scenario and Growth Opportunities saw industry captains share thoughts about the state of the Indian diagnostics sector by projecting growth, deliberating on the growth drivers, investments opportunities, technology and customer experience. The session featured Sanjeev Vashishta, Managing Director & CEO, PathKind Diagnostics Pvt Limited; Sukrut Jobanputra, CEO, Labassure as the discussion Moderator; Dr Pankaj Shah, Managing Director & CEO, Aspira Diagnostics and Dr Ramesh Kinha, Vice Presedent & Head of Lab Operations, Medall.
The session on Diagnostics 4.0: The future of diagnostics labs in the digital era had Dr Ravi Gaur, Principal Advisor Spice Health (Spice Jet Promoters Venture), Founder Dr G Path Labs, Co Chair CII Delhi Chapter Health Committee as the Moderator; Dr Arjun Dang, CEO, Dr Dang's Lab; Dr Anita S. Bhaduri, President, IAPIndian Division, Histopathologist & HOD Lab Medicine, P. D. Hinduja Hospital & MRC; Prof Ashok Rattan, Advisor, Pathkind Laboratories; Dr Hariom Sharma, Prof & Lab Head, Sir T Hospital; Dr Rajasa Jialdasani, Medical Director, Qritive Pte. Ltd and Niraj Desai, VP – Sales (Enterprise), CrelioHealth.
The concept of lab automation sounds thrilling as it promises to improve diagnostics operation. But, automating labs calls for quite an investment. The session on Role of lab automation in improving diagnostics operations witnessed had a panel of experts discuss the way automation can boost lab operation and means to finance the same, besides measuring RoI. Panelists included Dr Shanta Dutta, Scientist G and Director, ICMR – National Institute of Cholera and Enteric Diseases; Dr Ambarish Padhee, Director, Central Laboratory, Kalinga Institute of Medical Sciences , KIIT University was the Moderator; Dr Sunita Deshmukh, HOD Lab Sciences & Blood Bank, Paras Hospitals; Dr Varsha Vadera, Head of Lab Medicine & Advanced Diagnostics, Kokilaben Dhirubhai Ambani Hospital; Dr Smita Hiras Sudke, Lab Director – Global Reference Lab & Zonal Technical Chief – Telangana, Apollo Diagnostics and Dr Anupa Dixit, Lab Director, Suburban Diagnostics.
How automation is bringing rapid advances in Genomics had experts discuss the heightened focus on the preventive genomics in India and worldwide and evaluate the role of automation in the preventive genomics. The session saw participation from Dr Abhik Banerjee, Zonal Technical Chief, East Zone, Apollo Diagnostics as the Moderator; Dr Amrit Kaur Kaler, Professor of Pathology, TOMCH, Fellow (Molecular pathology & Cancer Genomics), Strand Life Sciences, HCG Bangalore; Dr Anuradha Udumudi, Founder Director, Genetech Pvt. Ltd; Dr Jayalakshmi Jayarajan, Professor & HOD KMCH Institute of Health Sciences & Research and Dr Anita Shobha Flynn, Consultant Pathologist, Medall Clumax Diagnostics.
Robotisation in clinical diagnostics: Enabling personalized medicine and patient-centric approach session had discussions revolving around how AI, Data Analytics, Robotics, among other new-age technologies is poised to become an 'essential' to clinical diagnostics labs. Also, personalised medicine in the light of the spike in demand for diagnostics and scarcity of qualified technicians were also dwelled upon. The panel constituted of Dr Ravi Gaur, Principal Advisor Spice Health (Spice Jet Promoters Venture), Founder Dr G Path Labs, Co Chair CII Delhi Chapter Health Committee as Moderator; Dr (Prof ) Group Captain Renu Madan ( Retd), Head of the Department Pathology and Lab Medicine, Venkateshwar Hospital; Dr Kanwaljeet Kaur, Lab Head & MR Quality Assurance, SRL Ltd, Fortis Escort Ltd and Dr Leena Appicatlaa, Head of Laboratory Services Pan India , HCG Hospitals Bangalore.
Panel discussion on Advanced Diagnostics for Infectious Disease: New testing platforms, technologies, and solutions had Dr Ajay Phadke, Head, SRL Dr Avinash Phadke Labs moderating the session; Dr Namita Jaggi, Chairperson – Lab Services & Infection Control & Chief- Education & Research, Artemis Hospitals; Dr Maithili Kavathekar, Director Laboratory Services, Sahyadri Speciality Hospital; Dr Ameeta Joshi, Prof & Head Microbiology, Grant Medical College, J J Hospital; Dr Rohit Chawla, Professor, Dept of Microbiology, Maulana Azad Medical College; Dr Aruna Poojary, HOD – Dept of Pathology & Microbiology, Sr Consultant Microbiologist & Incharge – Infection Control, Breach Candy Hospital and Dr Debkishore Gupta, Director, Medical Affairs, Cepheid.
The session on How the diagnostic segment is gearing up for the possible third wave of the Covid-19 pandemic had the panel focus on how the industry is preparing to take on the challenge of a possible third wave of the Covid-19 by tapping into lessons learned during the pandemic's first and second waves that had brought about sudden demand, witnessed partnership for assay development, developing local capabilities, among others. Panelists included Dr Sanjay Arora, MD and Founder, Suburban Diagnostics; Dr (Col) Prabal Deb, Head of Operations & Director Reference Lab, Aster Labs was the moderator; Dr (Col) Jyoti Kotwal, Senior Consultant & Head, Dept of Hematology Sir Ganga Ram Hospital; Dr Partha Roy, Head Operations & Quality, Spice Health and Dr Disha Bhatia, National Head, Microbiology and Serology, CORE Diagnostics.
The penultimate session on Clinical Significance & challenges of CBC + ESR in Chronic Disease Patient Care Management: What Experts Suggest? had Dr Ravi Gaur, Principal Advisor Spice Health (Spice Jet Promoters Venture), Founder Dr G Path Labs, Co Chair CII Delhi Chapter Health Committee; Dr Srinivas Chakravarthy N, Vice President , Technical HLA, TI Lab & Head of Laboratory, SRL Diagnostics & Fortis Hospital; Dr Anil Handoo, Senior Director Hospital Laboratory Services, BLK Super Speciality Hospital as the moderator; Dr Vineeta Sood, Lab Director, Dept of Lab Medicine, Alchemist Hospital; Dr Amar Dasgupta, Director, Medical Services, Suburban Diagnostics; Dr Anjali Bhutani, Director & Head Pathology, Max Hospital- Mohali; Rahul Chaudhary, National Manager – IVD Business, NIHON KOHDEN INDIA and Nitin Nayyar, Product & Marketing Operations, NIHON KOHDEN INDIA as co-moderator.
This Summit was held after successfully organising the first edition of the Elets Diagnostics Leadership Summit on February 19 – 20 2021 virtually, which witnessed over 500 delegates, more than 70 speakers and 12 thought-provoking sessions and panel discussions.


Follow and connect with us on Facebook, Twitter, LinkedIn, Elets video