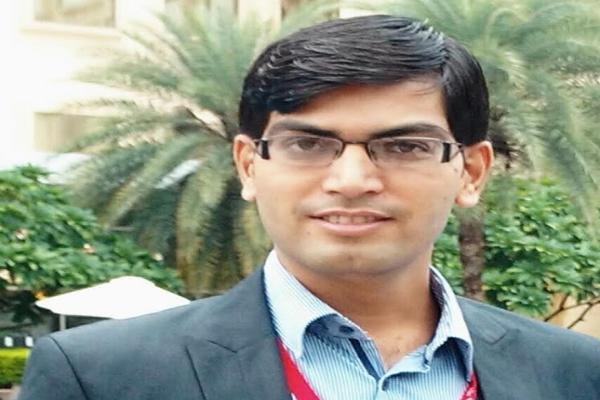 In Reimagining India's Hospital Infra series, we interview some of the sharpest minds in the Indian hospital segment to explore how swift adoption of cutting-edge design and new-age technologies can build smart, robust and responsive hospitals for 137 crores Indians. In this instalment, eHEALTH's Mrinmoy Bhattacharjee speaks with Dr Biren Chauhan, Group COO, Sunshine Global Hospitals, who believes that the Covid-19 pandemic has played a "critical" role in accelerating the adoption of best practices in the infrastructure segment and bats for embracing healthcare management skills from the world. This and more:

How the Covid-19 pandemic, 'Atmanirbhar Bharat' and the government's various healthcare policies are boosting the growth of India's hospital infrastructure segment?
The Covid-19 has shown us our strong areas and exposed our weaknesses. It has presented us with the opportunity to bridge gaps so that the Indian healthcare system is future-ready. A lot of advancements outside the healthcare domain have helped us to fast track healthcare sector strengthening activities. 'Atmanirbhat Bharat' is one of the initiatives which have provided much-needed support to the Indian Healthcare sector. The initiative is slated to boost India's primary, secondary and tertiary healthcare infrastructure in many ways. Because of the Covid-19 pandemic, Indian manufacturers scaled up and upgraded their capacities across the entire value chain. The PPE kits, the Covid-19 diagnostic kits, laboratory testing infrastructure, etc has been significantly ramped up. Various policies have favourably allowed Indian healthcare delivery system to tap a larger pool of healthcare professionals.
Overall, Covid-19 has been critical for us as it has made all of us aware and committed to improving the health infrastructure of the country in no time. These learnings will be critical for us to manage diseases in a holistic way.
In your view, what are the best practices that India should embrace from the world to build a robust healthcare infrastructure for 137 crore Indians?
Healthcare in India faces several challenges, including inadequate access, low insurance penetration and a growing chronic disease burden. Technology infusion, along with expanded infrastructure and efficiencies from process improvements, could help improve healthcare accessibility and affordability.
Research & Development is of great importance in the development of any country. The progress of science and technology critically depends on it. No wonder, developed countries spend huge amounts on research and development. For example in 2011, worldwide expenditure on research was 1.77% of the total GDP. However, R&D spending in India is nowhere in comparison.
Also read: Healthcare Management is Need of the Hour
Healthcare leaders are working hard to continuously refine and advance their processes to improve patient care, reduce costs, and improve the patient's overall experience and satisfaction. Healthcare project management skills have become increasingly important to businesses, including the healthcare industry, because they help control costs, manage risk, and improve project outcomes. By applying project management techniques, from waterfall to agile methodologies, organisations can systematically plan, organise, and execute a set of tasks maximising resources and achieving specific goals. So, India needs to embrace the programme of professional healthcare management skills from the world.
Improvement not only in supply chain processes but in other healthcare services with the mixture of technologies help healthcare organisations to achieve long-term financial and operational efficiencies and contribute to better patient safety which can be possible by the implementation of various cutting edge technologies.
What are the cutting-edge technologies, especially ICT technologies are required to create a smart, robust and responsive hospital in the country?
Uncertain situations and crises highlight the importance of using emerging technologies and innovations in healthcare systems. To build a future-ready healthcare ecosystem, it is crucial to ensure a sustainable healthcare infrastructure. There are various existing cutting edge technologies that will have a great impact on healthcare outcomes if applied in hospitals. In my view Predictive Analytics, BI tools, AI & Machine Learning, Automation, Decision Support Systems, Integrated Healthcare Delivery Models and Robotics can be used to create smart, robust and responsive hospital. These technologies and many others that are being implemented in the world to provide better, fast and accurate services are required to be adopted in India to build robust healthcare infrastructure in the country.
Which novel technologies are you adopting, and how are these helping you to deliver superlative patient care?
The rapid advancements made in technology have brought tremendous changes in every walk of life. When it comes to the medical field, the usage of mobile apps has been beneficial to both doctors and patients. Capturing patient feedback is the first step towards offering better patient quality care and experience. Sunshine Global Hospital has such a digital feedback mechanism to understand how patients think about the service rendered. With patient feedback apps, patient loves to give their feedback concerning various aspects of the hospital. It may be related to the doctor and staff performance, facilities, ambience and others.
Another important technology developed inhouse is 'Nursing Manpower Mapping Tool'. It accurately predicts nursing requirements depending on the kind of patient mix is there on any given day. It helps to depute the right nurse alongside the right patient and this improves overall outcome. It also helps an organisation to plan and monitor its nursing manpower requirements on a periodic basis. Our Happiness ICU concept is built around technology where critically sick ICU patients can see and communicate with their loved ones without compromising the ICU environment and hygiene. This affects psychologically and improves the mental fortitude of patients to hang around and keep fighting disease.
Hospitals are seeking architectural updates to improve safety, patient care and staff satisfaction, besides evolving an environment of friendliness. What initiatives are you taking in that direction?
As Sunshine Global Hospital is NABH accredited so we maintain the quality indicators as per the benchmark in which the satisfaction level of both employee and patient as well get measured. For patient satisfaction, we have a digital feedback system and try to maintain the benchmark by giving quality care to the patients.
We have also created the 'Zoning System' for both Covid and Non-Covid patients by which contamination can be restricted as much as possible to improve safety. Our hospital has total 225 beds in which we have assigned more than 50% bed to the Covid patient and with the rising number of patients, if needed, because of flexible infrastructure we can increase the more number of bed.
Moreover, our premise has started the Covid vaccination drive aimed at covering a maximum number of people where we have already administered over 3000 people. In continuity, we have trained personnel who can identify and can take action in case of an anaphylactic shock. In the past few weeks, news and social media have been flooded with photographs of Covid patients gasping for air as the country faces an acute shortage of medical oxygen which has overwhelmed the health infrastructure in most of the states. But in our premise, the efforts have stepped up to make enough oxygen available by setting up the oxygen generator plant and ensuring the smooth supply to meet the needs of patients.
How the patient safety movement is shaping the hospital operations, engineering and supply chain? How are you re-configuring these?
Each year, nearly 4,44,000 individuals die due to avoidable hospital errors. Fortunately, care providers, support staff, and consumers acting in unison can improve patient safety outcomes. Patient safety involves avoiding errors, limiting harm, and reducing the likeliness of mistakes through planning that fosters communication, lowers infection rates, and reduces errors.
The engineering services of a healthcare facility support the delivery of patient care and help to maintain a healing and safe environment and are an integral part of hospital infrastructure. It accounts for approximately 35-40% of the capital costs in the construction of health care facilities and the requirement for the healthcare design is that it facilitates high-quality patient care for the most cost-effective capital and recurrent cost.
Patients are expecting value delivery at every stage of their care. In Sunshine Global Hospital, there are various components of engineering services where provisions are made to ensure the quality care and timely maintenance for patient safety. This includes coloured piped medical gas and vacuum system (PMGV), air conditioning and refrigeration with timely calibration, lifts with timely audit, waste disposal system, communication system, CCTV surveillance, building management system,
When thinking of ways to reduce costs, improve efficiency and incorporate data into processes, three words come to mind: supply chain management. Healthcare supply chain management involves obtaining resources, managing supplies and delivering goods and services to providers and patients. Supply chain management remains an issue across the healthcare sector and undertaking programmes or initiatives that support transformation provides an opportunity to improve efficiencies at a critical time; helping healthcare organisations cut costs, implement smarter processes and deliver better patient care. In Sunshine Global hospital, the supply chain ensures availability of medicine / product at right time, minimising inventory wastage, maximizing patient care, coordination in all departments by minimising human error/medication errors for providing the best possible quality care to the patients.


Follow and connect with us on Facebook, Twitter, LinkedIn, Elets video