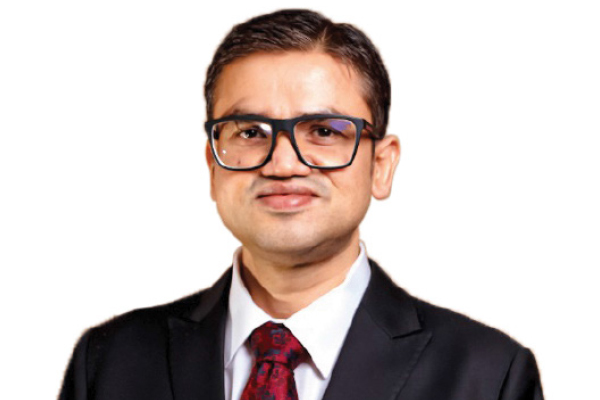 The Indian diagnostics and medical devices industry have been at the centre stage of the Indian healthcare industry, driving innovations with an extremely pro-people mindset.
Diagnostics serve a primary function in promoting health and quality of life. Accessibility, cost effectiveness, and use of good & quality diagnostics are integral to high-quality health care. Accurate diagnostics are critical for the proper management of diseases. This leads to better patient care & clinical outcomes and drives increased affordability by reducing overall therapeutic costs. Indian diagnostics solutions are the best in the world in terms of quality, precision, and affordability. Indian diagnostics manufacturers are putting all efforts towards making them accessible even in the country's remotest corners.
Diagnostics are the first line of defence in healthcare. Ascertaining the correct ailment is the foundation for deciding the proper treatment, surgery, and medication course. Over 70 percent of the therapeutic and surgical decisions are based on diagnostics. In the past 20 years, there has been a movement of sorts with technology& digital innovations driving the diagnostics industry.
Also read: Preventing the Spread of Coronavirus From Contaminated Medical Devices
Lifestyle changes are catalysing increased cases of cancer, diabetes, and heart diseases. The top 9 diseases in India account for 63,00,000 (63 Lakh deaths) every year. This is a significant figure at face value, but if one juxtaposes these figures with the statistics 3-4 decades back, it will demonstrate a significant decline. The decline in the number of these diseases is a direct result of the growth of diagnostic services. Imaging, pathology laboratories, radiology, and ultrasound facilities are playing a decisive role. Opting for early wellness testing and diagnosis is a sure way of mitigating severe healthcare issues. It increases the possibilities of a positive outcome, saving lives and the cost of prolonged treatment.
An Indian's average life expectancy has increased from 52.5 years (1980) to 61.5 years (2000) and 69.3 years (2020). The diagnostics industry has played a commendable role in monitoring and early detection of various life-threatening diseases.
With early detection, these diseases can be tackled and treated in the earliest possible phases when they have a comparatively lesser negative impact on the human body and easier to treat and cure.
There is an explosion of innovations designed to improve life expectancy and quality of life. These innovations are focused on developing new diagnostic procedures, medical devices like surgical robots, stents, precision diagnostic scanners. Diagnostic services play a vital role in spotting health problems and catalysing evidence-based, informed medical interventions. The attention has been toward four key focal areas.
1. Reaching closer to the point-of care
2. Decreasing overall costs
3. Increasing reliability
4. Decreasing complexities of usage
Screening & Diagnostics have improved exponentially, leading to increased accuracy. Technological advancements have made the machines less complex, smaller in size, and portable. This has catalysed ease of use of these devices in patient homes and point of-care in remote regions, enabling treatment of patients away from medical facilities. Faster and better treatment is a natural outcome of quicker access to affordable diagnostics. This also leads to lesser discomfort for the patients, tremendous cost savings, and improved living quality. Advanced robotics ensures complex surgeries can be undertaken in lesser time frames and with a higher level of efficiency and accuracy. This reduces the duration of hospital stay, catalyses patient comfort, and decreases stress. There are innumerable wearable monitoring devices and self-use devices that screen various healthcare parameters. The patients can now take charge of their health in the own homes by regularly monitoring critical health parameters. And it also allows the doctors to monitor them remotely. These wearable and point-of-care devices have reduced the frequency of visits to the hospitals – reducing discomfort, stress, anxiety, cost, and time involvements. The introduction of these medical devices also reduces the burden on these medical establishments, allowing them to focus on more critical patients.
The diagnostics segment is catalysing a silent transformation to make healthcare-for-all a truly inclusive movement. Diagnostics and Medical Devices manufacturers are bringing rural India into the mainstream to introduce affordable and accessible preventive healthcare and diagnostics solutions at their disposal. Quality diagnostics services are now available to both the urban and rural folks – various developments have taken place to ensure that the distance between patients and point-of-care (POC) declines.
The medical devices market in India stood at Rs. 77,539 crore in 2020, and is expected to grow at a CAGR of 35.4% from 2020 to 2025 (IBEF report). Around 65% of the medical device manufacturers in India, numbering between 750 – 800, are domestic players, operating mainly in the consumables segment.
The healthcare industry in India is gradually moving towards its goal of affordable healthcare for all.


Follow and connect with us on Facebook, Twitter, LinkedIn, Elets video