Highly contagious novel Coronavirus first reported in China's Wuhan city has sent shockwaves worldwide with scientists working on vaccines to contain the virus. It has caused death of 1,383 people across the globe and infected more than 64,000. The virus which has been officially named Covid-19 by the World Health Organization primarily targets the respiratory tract of mammals and humans.
As suspected and confirmed cases grow in China and around the world, healthcare professionals globally are reviewing their risk management programmes to ensure readiness for a potentially- serious, rapid contagion.
Experts Ryan Lewis, M.D., Senior Director of Medical Affairs and Medical Safety, and Jeremy Yarwood, Vice President of Research and Development at Advanced Sterilization Products explain about the risk of Coronavirus contamination through contact with medical devices and how to prevent the spread of this disease to patients and healthcare staff.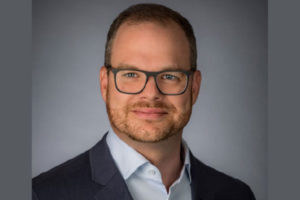 Q CAN YOU TELL US A LITTLE ABOUT WHAT IS CORONAVIRUS AND SPECIFICALLY THE 2019 NOVEL CORONAVIRUS WE'RE SEEING IN THE NEWS TODAY?
The novel coronavirus (2019-nCoV) was first identified in Wuhan China in mid-December of 2019. 2019- nCoV is believed to have come from animals in a market located in Wuhan city and transferred to humans. The coronavirus has spread widely from person to person in China and now to other parts of the globe as well.
The WHO declared the 2019- nCoV outbreak a global emergency due to the number of countries outside China with infected individuals. Foreign governmental organizations including the CDC are now aiding China in containing the outbreak and diagnosing patients under investigation.
Q WE'RE HEARING A LOT ABOUT HOW CORONAVIRUS SPREADS PERSON-TO-PERSON. IS THERE CONCERN AMONG HEALTHCARE PROFESSIONALS ABOUT CORONAVIRUS CONTAMINATION ON MEDICAL EQUIPMENT USED IN THE DIAGNOSIS OR TREATMENT OF CORONAVIRUS?
News coming from China indicates that healthcare workers are taking precautions to prevent the inadvertent spread of coronavirus in the healthcare setting. Early in the outbreak multiple healthcare workers were infected with coronavirus before the mechanism of spreading was well understood. Now Chinese healthcare workers are urged to follow infection prevention precautions such as the use of gloves, gowns, respiratory protection and eye protection.
In the course of care, medical devices and instruments will come into contact with patients infected with coronavirus. To prevent patient-to-patient transfer of the coronavirus, reusable medical devices must be sterilized or thoroughly disinfected between uses.
Q WHAT ARE THE SPECIFIC MEDICAL DEVICE TYPES THAT ARE MOST AT RISK TO CORONAVIRUS CONTAMINATION AND WHY?
Devices such as bronchoscopes, ENT flexible endoscopes and laryngoscopes are used for the diagnosis and treatment of patients with advanced coronavirus infections. These devices are reusable and must be disinfected or sterilized between uses. A high number of patients needing advanced care for coronavirus could result in a single device being used multiple times a day.
Medical devices used at the bedside such as blood pressure cuffs, thermometers, monitoring equipment and ventilators will also need to be disinfected or sterilized according to the manufacturers' recommendations.
Q WHAT KIND OF PATIENTS ARE LIKELY TO COME INTO CONTACT WITH THESE KINDS OF MEDICAL DEVICES?
Patients who are showing symptoms or who have been in close contact with a confirmed case of coronavirus are termed Patients Under Investigation (PUI). Any patient who begins to show symptoms such as cough, fever, shortness of breath may need advanced care involving the use of items such as bronchoscopes, ENT flexible endoscopes and laryngoscopes.
Q ARE THERE SPECIFIC TYPES OF HEALTHCARE PROFESSIONALS WHO ARE MOST LIKELY TO COME INTO CONTACT WITH THESE KINDS OF MEDICAL DEVICES?
Any clinician using or handling the device for patient care, as well as anyone involved in transporting or reprocessing the contaminated device—particularly in Sterile/ Central Processing.
Q HOW DO HEALTHCARE FACILITIES PROTECT THEIR WORKERS AND PATIENTS FROM THE SPREAD OF CORONAVIRUS THROUGH CONTACT WITH MEDICAL DEVICES?
Generally speaking, anyone coming into contact with these devices should be wearing PPE (personal protective equipment), including gloves, gowns, masks and face shields.
Q HOW DO YOU KNOW THAT ASP PRODUCTS INCLUDING STERRAD® SYSTEMS, CIDEX® OPA, EVOTECH® ECR AND ASP AEROFLEXTM AER PROTECT PATIENTS AND HEALTHCARE PROFESSIONALS FROM CORONAVIRUS CONTAMINATION?
All sterilization systems and disinfectant solutions that ASP provides have been tested against enveloped viruses, the family of viruses that includes coronavirus. Furthermore, some of our products, including CIDEX® OPA, have been directly tested against coronavirus, and have been demonstrated to be efficacious.
Q CAN YOU EXPLAIN HOW MEDICAL EQUIPMENT IS PROCESSED IN ASP SYSTEMS?
For STERRAD® (Terminal Sterilization) Systems, devices are generally cleaned and decontaminated with appropriate detergents, either manually or in automated washer/disinfector systems, prior to being placed into the STERRAD® System for sterilization. For EVOTECH® ECR and ASP AEROFLEXTM AER, devices are generally manually cleaned with detergents and then placed into the system for further cleaning and disinfection. In the case of CIDEX® OPA for manual use/soaking, generally users would clean the device first with an enzymatic detergent and then fill and soak in a basin with the OPA for the recommended contact times.
Q WHAT IS THE IMPORTANCE OF THE NEW STERRAD VELOCITY® BIOLOGICAL INDICATOR/PCD SYSTEM AS IT RELATES TO THE CORONAVIRUS SITUATION IN CHINA TODAY?
The new STERRAD VELOCITY® Biological Indicator and Process Challenge Device allows users to confirm sterility assurance in just 15 minutes. This rapid confirmation allows for faster release of devices that have been sterilized in STERRAD® Sterilizers with the peace of mind of knowing that sterility assurance was confirmed.
Q ARE YOU OR YOUR COMPANY OFFERING ANY ASSISTANCE OR GUIDANCE TO HEALTHCARE OFFICIALS IN CHINA WHO ARE DEALING WITH THIS CONTAGION? IF SO, CAN YOU TELL US MORE ABOUT THOSE EFFORTS?
ASP is actively working with regulators and healthcare providers across the world and specifically in China to provide products that can aid in reducing or preventing the spread of infection.
Q WHAT SHOULD HEALTHCARE FACILITIES OUTSIDE OF CHINA BE DOING RIGHT NOW IF THEY'RE CONCERNED ABOUT RISK MANAGEMENT FOR POTENTIAL FUTURE OUTBREAKS OF RAPID-SPREAD DISEASES LIKE CORONAVIRUS?
We encourage all healthcare facilities to follow recommendations from local government and health standard organizations such as the CDC and the World Health organization.


Follow and connect with us on Facebook, Twitter, LinkedIn, Elets video