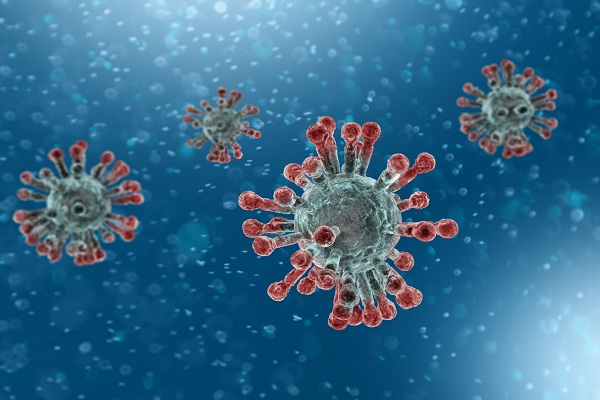 Alarming spread of COVID-19 with no proven treatment is marching unbridled across the globe. Doctors, paramedics and healthcare experts alert that it's not just the virus, but an allied traitor — the Hospital Acquired Infection (HAI) — is another threat lurking behind the current outbreak. This silent invader is complicating the care of many COVID-19 patients.
The situation is quite alarming as many hospitals are breeding grounds of HAI also referred to as nosocomial infection during the process of care in a hospital or other healthcare facility (HCF), which is not present at the time of admission. HAI are termed to be the most notorious of all the microbial infections. Apart from causing rise in the economic burden, it also leads to an increase in the morbidity and mortality of the hospitalized patients, inform experts.
International Nosocomial Infection Control Consortium (INICC) conducted a survey and collected data from 236,700 ICU patients for 970,713 bed-days from 40 hospitals (20 cities) in India from 2004-2013. The survey showcased Device-Associated HAI infection rates in adult and paediatric ICUs. There were 5.1 central line-associated bloodstream infections (CLABSIs)/1,000 central line-days, 9.4 cases of ventilator-associated pneumonia (VAPs)/1,000 mechanical ventilator-days, and 2.1 catheter-associated urinary tract infections/1,000 urinary catheter-days. In neonatal ICUs (NICUs), pooled rates were 36.2 CLABSIs/1,000 central line-days and 1.9 VAPs/1,000 mechanical ventilator-days. Non-ventilator-associated pneumonia were less than 10 per cent of all healthcare acquired pneumonia, usually caused after aspiration.
Also read: 'Speed, quality and ethics should co-exist in COVID-19 vaccine development'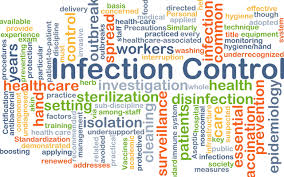 Extra length of stay in adult and paediatric ICUs was 9.5 for CLABSI, 9.1 for VAP, and 10.0 for catheter-associated urinary tract infections. Extra length of stay in NICUs was 14.7 for CLABSI and 38.7 for VAP. Crude extra mortality was 16.3 percent for CLABSI, 22.7 percent for VAP, and 6.6 per cent for catheter-associated urinary tract infections in adult and pediatric ICUs, and 1.2 per cent for CLABSI and 8.3 per cent for VAP in NICUs. The survey indicated that despite a lower device use ratio in Indian hospitals' ICUs, our device-associated infection rates are higher than National Healthcare Safety Network. It can be avoided by applying bundles of infection control measures.
Explaining that HAI has an adverse effect, Dr Parth Desai, Chief Operating Officer (COO), KD Hospital, Ahmedabad, said, " HAI can occur within 48 hours of hospital admission, three days of discharge or 30 days of operation. It can cause life-threatening illness such as sepsis. This sepsis can lead to multiple organ failures and sometimes could also lead to death if it remains untreated. Thus, it is very essential to control the spread of HAIs for better patient outcomes. "
Listing out the risk factors of HAI, Charu Sehgal, Partner and Leader, Lifesciences and Healthcare, Deloitte India, said," Patient's immune status, infection control practices of the hospital, and the prevalence of the various pathogens in the local community, older age, immunosuppression, longer hospital stays, underlying chronic illnesses, frequent encounters with healthcare facilities, invasive procedures, mechanical ventilator support, and stay in a critical care unit are prime concerns."
"She added, "It has been noticed that urinary tract infection is the most common type of nosocomial infection globally. Further, ventilator-associated pneumonia is the most prominent infection in patients on ventilators in ICUs, it has a high case fatality rate and is often associated with serious comorbidities. Catheters placed in the central line to provide fluid and medicines on prolonged use can cause bloodstream infections."
HAI results in prolonged hospital stays, long-term disability, increased resistance of microorganisms to antimicrobials, massive additional costs for health systems, high costs for patients and unprecedented death.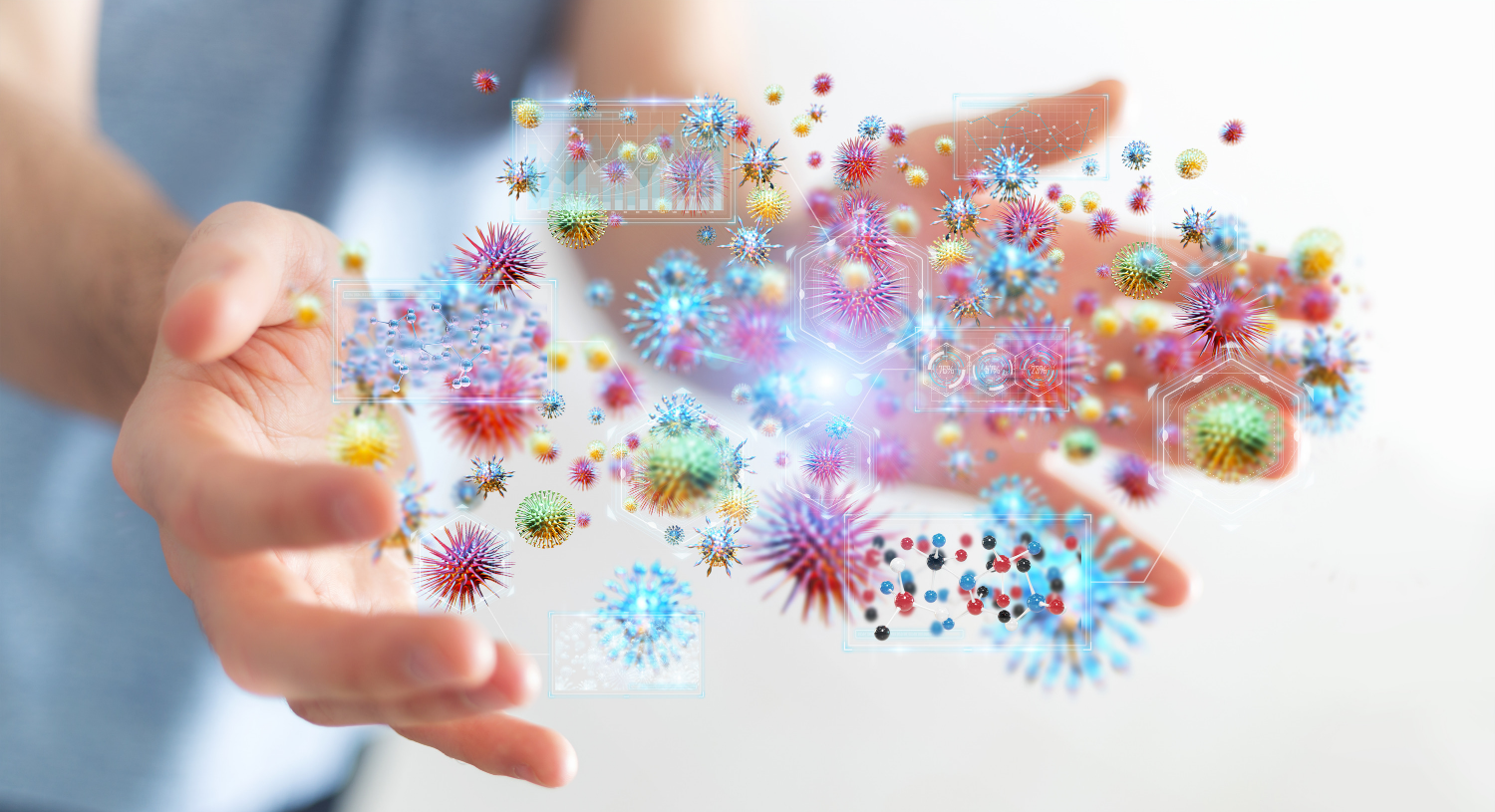 Explaining about how HAI will further create complications in COVID-19 patients, Dr Abhishek Srivastava, Consultant – Critical Care, Anaesthesia and Emergency Medicine, Regency Superspeciality Hospital, said, "These infections occur worldwide both in developed and developing countries. According to WHO estimates, approximately 15 percent of all hospitalized patients suffer from these infections. As COVID-19 too is a viral infection and it demands a hospital stay for minimum 14 days, therefore, if a patient also acquires nosocomial infection during his admission in the hospital then it causes prolonged stay, disability and economic burden."
The healthcare experts inform that it is a major public health problem with impact on morbidity, mortality and quality of life. Taking adequate steps to prevent this infection is paramount to keep the healthcare system functioning.
"The interventions and control measures to reduce chances of nosocomial infections in designated healthcare settings are critical for functioning of a healthcare facility (HCF) and comprises of identifying patients at risk, practicing infection control programs, keeping check on antimicrobial use and its resistance, ensuing efficient monitoring and control. Given the highly contagious nature of COVID-19 and the serious risks associated with the disease, there has been unprecedented focus and attention on protocols and processes regarding hygiene and infection control. This infection, unlike typical HAI, can occur in the OPD setting itself. It can affect the doctors, nurses and staff and not just the patients and their healthy attendants," Sehgal said.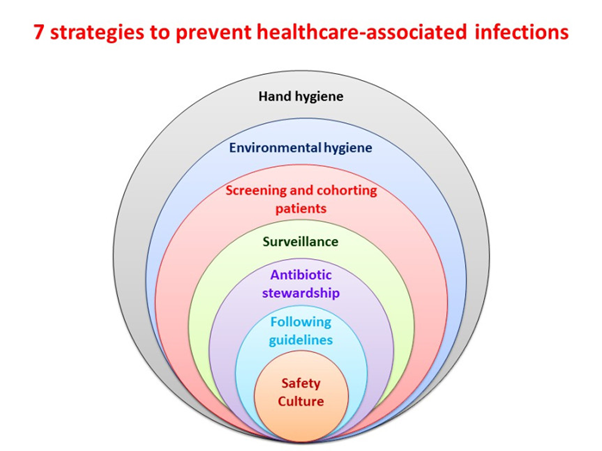 "We have seen many doctors and patients get infected which has led to not only disruption in their lives, but also closing down of the entire hospitals. This is also critical to build confidence in the patients who need healthcare to not delay visits to the hospitals for fear of acquiring the infection," she cautioned.
According to INICC experts, Indian hospitals which have increased incidence of HAI due to the lack of compliance with infection control guidelines, such as hand hygiene, use of outdated technology, misuse or excessive use of antibiotics and more, is at high risk with the spread of COVID-19 as a highly contagious virus.
"In the current pandemic scenario, it is very essential to control the spread of HAIs, as it can lead to the transmission of the disease from one patient to another or even to a healthcare worker, leading to a compromised healthcare facility. Therefore, it is very critical for hospitals and clinics to follow and implement proper infection control standards to reduce the risks associated with HAIs," Desai added.
'Hygiene' Matters
Given the highly contagious nature of COVID-19 and the serious risks associated with the disease, the hospitals are keeping unprecedented focus and attention on protocols and processes regarding hygiene and infection control, informed hospital authorities.
This infection, unlike typical HAI, can occur in the OPD setting itself. It can affect the doctors, nurses and staff and not just the patients and their healthy attendants. This is also critical to build confidence in the patients who need healthcare to not delay visits to the hospitals for fear of acquiring the infection.
"The outbreak of COVID-19 has taught the importance of hand- hygiene to all. Today, all the hospitals have adapted to frequent disinfectants of the premises, multiple accessibilities to hand wash, proper method to handle PPE and proper disposal of the waste. The focus has shifted to disposable consumables from reuse consumables and especially a change has been seen in single-use syringes or auto-disabled syringes," Desai said.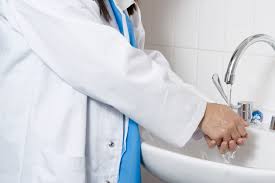 Doctors and paramedics inform that the virus has taught the public why hand hygiene matters. Nowadays, the hospitals are strictly adhering to aspects of infection control practices like the frequency of surface clearing with disinfectants has been increased.
"After the COVID-19 pandemic, hospitals are giving paramount importance for hand hygiene and cleaning process, which includes not only patient surroundings, but it has also taken care of environmental hygiene. Utmost importance is given to personal hygiene and it is ensured that it will be maintained by all healthcare providers, along with that, disinfection of frequently-touched surfaces is done meticulously. To do that, solution of alcohol-based hand rub with 70 per cent alcohol and sodium hypochlorite and Bacillol spray are used by healthcare facilities," Naik informed.
Commenting that one nurse for three beds is an important risk factor for infections, Sehgal said, "Ideally, all the hospitals should follow the ratio of 1:1 in ICUs for better patient care. To curb the growing number of HAIs, proper infection control programs must be implemented in a healthcare setting. Important safety measures like proper use of care bundles, proper sterilization of the medical devices, disposal of the waste and use of advanced technology for patient care should be implemented to overcome the risks associated with HAI."
The Ministry of Health & Family Welfare (MoHFW) has issued comprehensive guidance to prevent occurrence of HAI in health facilities. It even issued guidelines on clinical management of COVID–19, clinical management protocols for COVID-19, advisory for managing healthcare workers working in COVID and non-COVID areas of the hospital, guidelines for quarantine facilities and other guidelines, regular disinfection and setting up of sanitization chambers.
Due to changing clinical pathways and government guidelines to control spread of infection, hospitals are extensively focusing on sanitation, and have set up sanitization chambers and thermal screening at all entry and exit points, there is regular disinfection of commonly-touched surfaces. They have set up separate fever clinics and have a separate entry, exit and waiting areas for patients with fever/cold/cough, social distancing norms are strictly being followed in OPD and other areas, waiting areas have limited the number of people, some HCFs are also investing in separate/unconnected air conditioning systems for different areas, robots are used to reduce human contact (such as distributing food/drawing blood, etc.), hospitals are shifting to digital/paperless way of functioning (all online medical records, cashless payment modes, etc.). These precautions have become necessary for all HCFs.
A key insight from the recent Deloitte consumer healthcare survey indicates 94 per cent of consumers are hesitant to visit a healthcare facility and 54 per cent are willing to delay undergoing elective procedures as they are scared of contacting COVID-19 in the hospital.
"Improved hygiene by patients, visitors and hospital staff will bring down the traditional hospital acquired infections as well," she added.
Protective gears like goggles, surgical masks, face shields/head gears, PPE gowns/bodysuits, hand sanitizers and industrial-grade disinfectants nationally can help to keep away COVID 19. However, for a long-term solution for HAI, collated data is necessary. Hospital data, which needs to be monitored and tracked as well as used as a key indicator by hospitals to assess performance of the institution and the staff is necessary, inform experts.
A comprehensive data – must
"If it is not documented, it is not done" this phrase is used to emphasize the importance of complete and accurate documentation. Proper collection and sharing of data will help to track the progress and give insight for improvement, informed Kanchan Naik, Infection Control Nurse, Bhatia Hospital, Mumbai.
"Data helps us to know where we are and where we need to go. Only with the help of data we can do the root-cause analysis and take corrective and preventive actions," said Dr Chandrika Kambam, Director – Clinical Services, HealthCare Global Enterprises Limited.
"It also helps us to understand how others are doing and learn from each other. Hence, being transparent and comparing ourselves with others and international benchmark is important for us to change for the better, " she added.
Adding to it, Seghal informed that data needs to be monitored and tracked as well as used as a key indicator by hospitals to assess performance of the institution and the staff. There needs to be a trend to make this data public and it should be used as a key indicator for choosing a hospital by the public."
"Sharing an organization's data is about much more than data alone. It provides an unprecedented view into the ways in which an organization operates. Increased transparency in healthcare data sharing brings more choices to patients, and it improves trust between patients and healthcare providers. If patients will have more choices then automatically there will be an increase in quality and innovation," Srivastava added.
Summing up on the need for data on HAI, Desai said, "The healthcare industry as a whole should adapt to the transparency method, especially when dealing with HAI. Doing so will help hospitals to better manage the disease as the best practices and learning from the industry can be applied when dealing with such infections. In order to fight against HAIs better, we need city/state/country-wise data to be able to evolve strategies in a better and comprehensive way."
Meanwhile, nosocomial experts point out that doctors and people must understand, with the pandemic increasing day by day, overuse of antibiotics is dangerous. In an effort to defend a virus, we should not succumb to avertible disease.
HAI and AMR – The double trouble
In this spell of uncertainty, the challenges posed by Antimicrobial Resistance (AMR) is closely linked to HAIs. As HAIs are often caused by resistant bacteria and occurrence of an infection can increase the risk of developing resistant strains, the condition where bacteria can no longer be killed by available antibiotics. It becomes a deadly combination when it affects the patient with Covid-19.
Acknowledging it, Naik said, "There is a relation between these two components. If we follow infection control protocol stringently, it will help in definite reduction of HAI and will improve patient outcome. That is why strict monitoring of HAI, Proper RCA of each case, daily surveillance of patients, who are on invasive lines is important, this will help in strengthening the infection control policy and protocols. Still steps are not taken towards the rational use of antibiotics and antimicrobial stewardship. This leads to antibiotic resistance and increases the risk of mortality and morbidity."
Further giving cautions on AMR and HAI, Srivastava said, "Hospitals and all other healthcare facilities are important sources of generation of anti-microbial waste indirectly via patient secretions or directly as unused discarded medicines. There is a worrisome extent to which residues of fluoroquinilones, sulphonamides and tinidazoles were recovered from one of the hospital effluents in India. Since hospitals are the places with highest levels of antimicrobial consumption, their effluent waters are expected to be the richest source of resistant bacteria and their genes. The concentrations of antimicrobials from effluent plants of Indian hospitals were high enough to cause genotoxic alterations and modify bacterial strains. It has been shown that 80 to 85 per cent of antimicrobial residues can be effectively removed if hospital effluent undergoes proper treatment before final disposal."
Experts further reiterated that HAI Is often caused by a resistant bacteria and conversely an infection in the first place also often leads to an increased AMR. The more the infection, the more there is need for use of antibiotics and therefore, a high chance of developing resistance.
"Numerous studies have highlighted that health care-associated pathogens often carry patterns of multidrug resistance. In addition to the prolonged suffering or even death, HAI increases the cost of healthcare for the patient due to increased co morbidity and long stay in hospital. This leads to loss of livelihood not just for the patient but also the attendant. Given the scarce resources India has with respect to healthcare, HAI leads to inefficient use of these resources. A hospital bed which could be free for a new patient in three days may be unavailable for 12 days due to HAI," Sehgal added.
The experts believe that technology can play a major role in apprehending the challenges of preventing HAIs and to achieve better health outcomes at an optimised cost. Innovative technology can help to contain these infections.
Role of technology is crucial
Eventhough, effective policies, well-trained healthcare workers, awareness, empowered patients, and enabled healthcare workers are there HAI can easily be curbed by technology — the automated hand hygiene technology, room cleaning robots, antimicrobial surfaces and textiles .
"Technology can play a major role if applied judiciously and in time. Strategically used, it can be used to control nosocomial infections at the levels of detection of the disease as well as prophylaxis of the disease, " Naik informed.
Adding to it Srivastava said, " Hospitals could reduce nosocomial infections by using new technology, such as alarms for scheduled filter changes or pressurized mats in front of hand-washing areas to make sure employees spend enough time at the sink, to help staff comply with healthcare regulations. The technology can also serve as an extra reminder, especially because even the most thorough infection-prevention guidelines are only as good as the people who are supposed to follow them."
Informing that COVID-19 has accelerated the use of technology for sanitation, infection control, triaging and monitoring, Sehgal said, " Technology can have many applications ranging from increasing hand hygiene compliance by automated systems which monitor and report hand hygiene adherence by nurses and doctors, advanced infection control monitor systems with features such as cluster tracking, which is helpful in tracking an infection to its origin, app to track the immunization history and schedule of healthcare workers to germ-killing robot that promises to dramatically reduce HAI."
The healthcare workers also emphasize that good care needs good cost. By investing in new technologies and reducing HAIs will offer a very real opportunity to reduce operating costs while maximizing reimbursements and avoiding future penalties. Also, they mention proper guidelines, commitment from all stakeholders and concerted efforts, would help to vanquish the silent traitor.
Steps to combat HAI :-
· Strengthening of Hand Hygiene practices and monitoring their compliance,
· Maintaining and Monitoring environmental cleanliness
· Developing a leadership skill in bed side staff with authority to stop inappropriate practices done by seniors
· Adequate supply of PPE and their appropriate use
· Consistent approach for evidence-based practices
· Antimicrobial resistance compliance monitoring
· Education on respiratory hygiene and cough etiquette
· Evaluation of performance or outcome by means of Audit
· This step will develop accountability in staff who are taking care of patient and will improve patient outcome.
Don't forget to check out our Special Edition for the month of August for more detailed coverage – https://hts.eletsonline.com/. On the occasion of upcoming Elets Healthcare Transformation Summit, (21-22 August, 2020).
eHealth Magazine (ehealth.eletsonline.com) is India's first and only print and online magazine for last 15 years.

Follow and connect with us on Facebook, Twitter, LinkedIn, Elets video