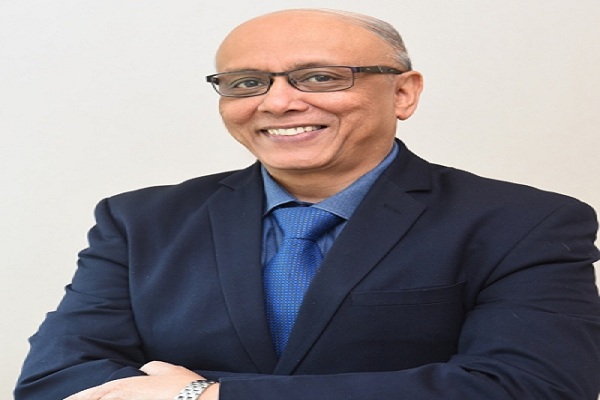 With state-of-the-art technologies and innovative practices, Dr L H Hiranandani is leaving no stone unturned to live up to the expectations of patients. The hospital has incorporated clinical pathways for better patient outcome, reduced hospital stay and also encouraged very minimal use of antibiotics, says Dr Sujit Chatterjee, Chief Executive Officer, Dr L H Hiranandani Hospital, in conversation with Mukul Kumar Mishra of Elets News Network (ENN).
Q With its 'patient centric' approach, Dr L H Hiranandani Hospital has carved a niche in the Indian healthcare sector. In brief, tell us about the journey of the hospital.
Inaugurated in February, 2004, Dr L H Hiranandani Hospital aims to render quality care to patients. The hospital has been constantly working towards its mission of 'being the preferred choice for healing and good health'.
After getting the ISO certification in 2006, the hospital took the giant step in 2007 to get the NABH accreditation from the Quality Council of India. It was first such feat not only in Mumbai but across the entire Western region of India. Thus, not a single act of our hospital remains mundane.
The hospital marched on to get its laboratory the national accreditation for all its services (NABL) in 2008. It also got NABH accreditation for its blood bank in 2011.
The hospital aspires to achieve excellency in nursing and this has led us to get the nurses recognised by the Quality Council with Nursing Excellence in March 2016. We are constantly striving to evolve in terms of delivery of services which paves the path for patient safety and satisfaction.
Processes are validated for effectiveness and revalidated if any new modality is introduced for better patient outcome. The hospital, thus, has incorporated the clinical pathways for better patient outcome, reduced hospital stay and also encouraged minimal use of antibiotics. This reduces the overall cost to the patient. Clinical pathways have also ensured a degree of safety for patients.
Q What makes Hiranandani Hospital different from others in terms of clinical excellence and other determinants of patient satisfaction?
Right from its design to service delivery aspect, the hospital is different. Its bed to space ratio is high, providing much comfort to patients.
In addition, we have been able to convert the entire hospital to a high dependency unit, where every bed can be monitored from the ICU. We were arguably the first in India to focus on the air quality in the hospital.
Also the concept of Labour Delivery Recovery and Puerperium suites were among many firsts by the hospital. The elegance of design is such that all facilities related with maternal care, i.e delivery suites, Neonatal Intensive Care Unit (NICU), ICU, and operating rooms are available on the same floor. The same is with the Cath lab and cardiac OT. We also have ensured that each room gets plenty of sunlight. This helps quick recovery.
Q How do you analyse evolution of Indian healthcare in terms of accessibility and affordability. What are your suggestions to improve things?
Indian healthcare needs robustness like never before. Being the country of youngest people in the world is a big advantage. But at the same time, India should strive to become a healthy young country.
Today the accessibility to even basic care is difficult, especially in the mofussil areas. Also, the emergency care is inadequate, which needs to be strengthened.
The Government has great vision to make people healthy through gamechanger schemes, but that requires lots of infrastructure to get materialised. Doctors should be available in the remotest areas to render care. They should be given incentive for looking after people in remote areas.
PHCs and district hospitals must have modern equipment that should be in working condition and are also serviced in regular manner. This may require a commitment from the manufacturing industry. There should be a robust supply chain to ensure medication.
The infrastructure may exist, but if it is not functional then access to care is defunct. The next step is to strengthen and modernise the Government institutions in smaller cities and metros.
There are outstanding institutions in cities which are burdened and are unable to render the quality of care that they are capable of rendering. Government institutions in smaller cities and metros must be strengthend.
India must look at the concept of prepaid healthcare if quality therapy has to be provided. In the light of huge variation in cost, being most expensive at the metros and least at the PHC, insurance penetration is the need of the hour.
The concept of free care will never work. Stratification is needed as costs for the same disorder varies from a PHC to a tertiary care facility in metro. Cost rationalisation should be mandatory. Insurance must take cognisance of the fact that premium for the young needs to be higher (as they have the capacity to work and earn) and miniscule for retired and senior citizens.
If we want to be a torchbearer among countries of the world on the front of cutting-edge technology and other expertise, then we need the best equipment.
'Make in India' can be the watch word for the leading medical equipment manufacturers as it would contain skyrocketing medical cost which in turn would benefit people at the last mile.
Q What is your perspective about Indian medical education, which lays strong foundation for robust healthcare delivery system?
Revamping of the curriculum is imminent. There should be a focus on clinical medicine. In addition, healthcare providers must explore ways to treat patients with minimal investigation and imaging. There has to be subjects on medical jurisprudence and law, medical ethic, information therapy, and communication. There needs to be some insight into alternative medicine. In addition, mental health and social well-being, health economics, and medical administration, need to be made part of the medical curriculum.
Q Elaborate about the rainbow of facility and services offered at the hospital.
The hospital has over 52 facilities and has several verticals in all.
Q How well equipped are your medical equipment to cater people with finest care?
We source our medical equipment from the world's leading vendors and are always at the cutting-edge of therapy that we render.
Q As an expert how do you analyse role of private –public partnership (PPP) to boost healthcare delivery system?
PPP model has to be mature in India. The working modality has to be very clear. At the same time, the Government must keep in mind the fact that stakeholders are partners and both need to work in coherence. There should not be a big brother approach to supervise others' work.
Follow and connect with us on