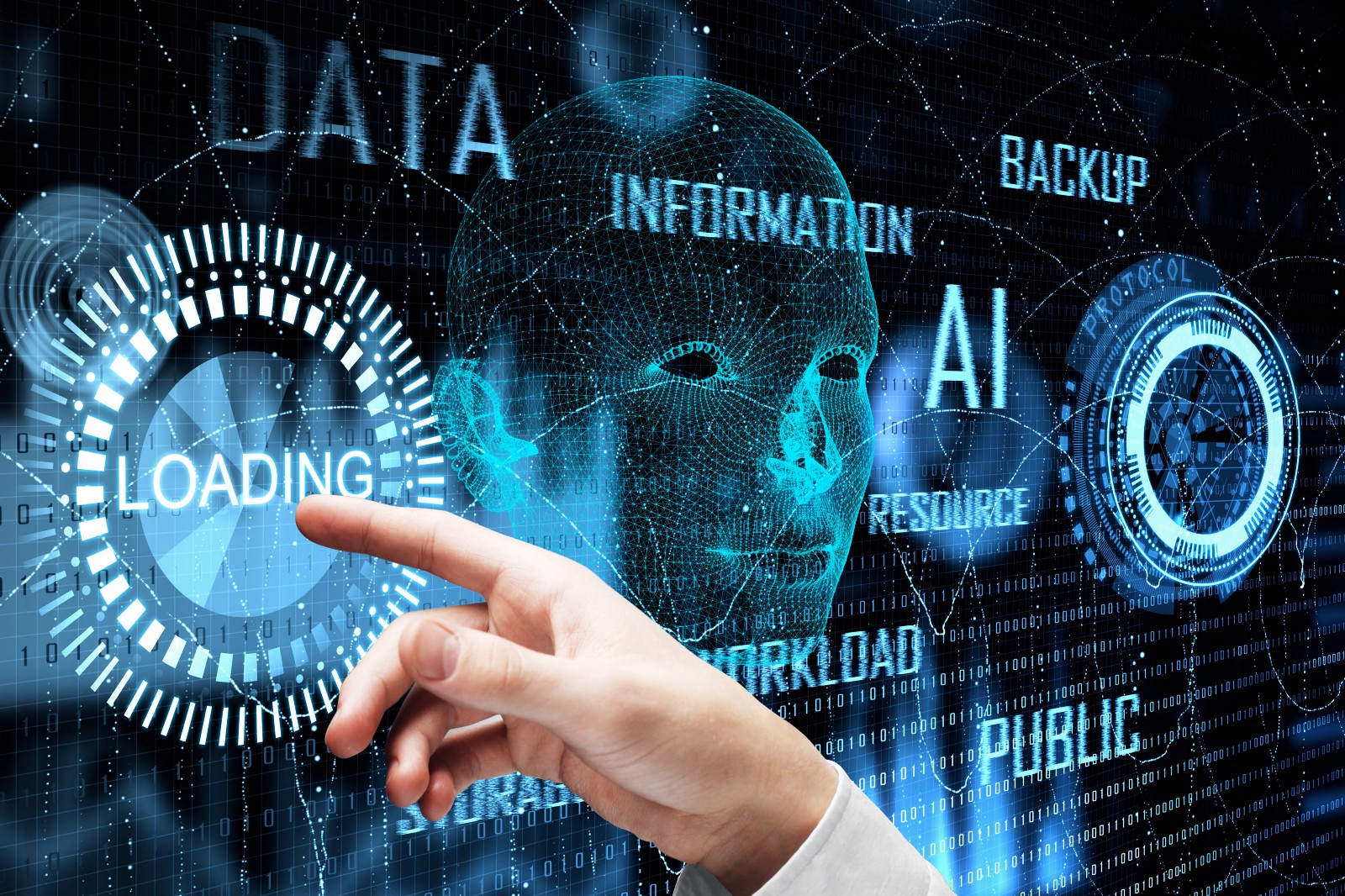 In the light of India facing double whammy of communicable and non-communicable diseases, Artificial Intelligence (AI), an emerging technology, is being hailed for its immense transformational possibilities in providing an enriched healthcare experience to people at large. Mukul Kumar Mishra of Elets News Network (ENN) explores the various avenues where AI can be leveraged to strengthen the Indian healthcare delivery system.
Technology is fast making inroads in every sphere of life, including healthcare sector. Thinking of leading the life away from laptop, smart phones, and latest mobile applications, seems unfathomable nowadays. Though IoT, virtual reality and block chain have proven their worth in enhancing different deliverables in healthcare sector, Artificial intelligence's (AI) transformative power is talk of the town these days.

From hospital care to clinical research, drug development, insurance and prediction of deadly diseases like heart ailments, AI applications are proving to be a boon to reduce spending and improving patient outcomes in healthcare sector.
Prasad Kompalli, CEO & Co-founder of mFine, opines: "Technology allows you to remove barriers of distance and time. Anyone with a smartphone can connect to a doctor."
As Indian healthcare industry is fraught with challenges including unavailability of requisite infrastructure to understaffed hospitals, lack of equipment and other logistic supports, AI holds huge significance.
What is Artificial intelligence?
Artificial intelligence means simulation of human elements by machines/ computers, where they acquire information (learning), process it to reach reasonable conclusions (action). It leverages various technologies like machine/deep learning, vision, Neuro-Linguistic Programming (NLP), robots, or autonomous machines, etc, for delivering better results.
In theory, AI systems need to "see" unstructured data, such as radiologic images, graphs, slide images, clinic notes, and literature texts, and then convert them to a knowledge base in a structured format.
"AI is based on the idea of deep learning, which uses architectures such as deep neural networks, deep belief networks and recurrent neural networks in applications like computer vision, speech recognition, natural language processing, audio recognition, social network filtering, machine translation, bioinformatics and drug design, where they have produced results comparable to and, in some cases, superior to human experts," says Dr Lakshmi Vaswani, Assistant Pathologist, Bhatia Hospital.
AI bringing paradigm shift in healthcare delivery
AI is being touted as the biggest game-changer in healthcare sector and industry experts vouch for its applications in bolstering patient care.
It is not only helping scientists and researchers find cures through protein folding to beat cancer or enabling gene editing through CRISPR models, but it's also supporting the need for early disease detection, which is very crucial in preventive treatment.
Artificial Intelligence is poised to play a major role in the global healthcare industry, believes Rajendra P Patankar, Chief Operating Officer, Nanavati Super Speciality Hospital.
"With modern medicine facing a significant challenge of acquiring, analysing and applying structured and unstructured data to treat or manage diseases, AI systems with their data-mining and pattern recognition capabilities come in handy," Patankar says.
AI diagnostic tools are bridging the huge demand and supply gap when it comes to quality healthcare. Jyotsna Pattabiraman, Founder and CEO, Grow Fit, says, "Be it virtual assistants, intelligent automation, or cognitive computing, AI is definitely set to make a big impact on various aspects of healthcare, some of them being operations, patient-centric care, and precision medicine. Although there is still a long way to go before AI replaces doctors completely, it will definitely make way for a more efficient and reliable assessment of patients."
The tool is being used to detect early stage cancer symptoms, more accurately than conventional methods by the doctors. Machine-learning models and neural networks can help AI detect such anomalies in a fraction of the time taken by doctors. Sanjay Pathak, Head Healthcare and Insurance Solutions, 3i Infortech, believes that by "leveraging vision, deep learning on sensor-based vital data, physicians will be better equipped to diagnose ailments. Medical imaging can be taken to new levels where AI on top can accurately diagnose and in some cases even predict diseases."
"Blood smears will use vision to count cells and anomalies. ECG & cardio data can pass through AIto predict outcomes and assist physicians in accurate diagnosis," Pathak adds. Talking about AI's role in radiology, Sushant Kinra, Managing Director, Carestream Health India Private Limited, says, "It will be a key enabler for the radiology sector. Although there are many debates surrounding it, there is currently some great work happening in this field. If AI picks up the way it is destined, it will surely enhance radiology and will lead to better patient care."
AI is not about reproducing intelligence, but it is use of algorithms to find patterns, similarities and features from large data sets, believes Mangesh Baxi, of Interface Infosoft Solutions. Raghavendra K, Head of Engineering, BOTAIML Pvt Ltd, says "Artificial intelligence (AI) has huge application in radiology. BOTAIML is working on various AI technologies. We also augment computer vision technologies to aid radiologists. AI technology helps radiologists to work with higher efficiencies, accuracies, and shorter turnaround times."
Also read: Artificial Intelligence's Role in Tele-Healthcare
AI market
Growing application of healthcare artificial intelligence software and solutions is set to drive the industry growth. Its worth in areas of clinical research, electronic health records (EHR), drug development and in analyzing large sets of MRI and CT scans to identify and diagnose malignant tumours, speaks volumes about the huge potential of the tool. According to a research report by Global Market Insights, Inc., the global market of AI is expected to surpass $13 billion by 2025.
As per Gartner, world's leading research and advisory company, most organisations are in the early stages of AI adoption and it would take a while before real benefits of AI could be leveraged.
The Government pins hope on AI to turnaround things
However, the Central Government has no qualms about its role in sundry fields including healthcare. In an endeavour to leverage the technology for economic growth, social development and inclusive growth, Government's Think tank Niti Aayog came up with a National Strategy for Artificial Intelligence in June 2018.
Recently, the Aayog wrote to states, asking them to identify key projects where artificial intelligence could be adopted to resolve issues in areas like health, education and agriculture. "I write to request you to identify key projects where AI can be developed to solve problems affecting the health sector that you wish to drive forward," NITI Aayog CEO Amitabh Kant said in a letter to the states and central ministries.
Immense potential of the Artificial Intelligence
• The technology equips doctors to diagnose ailments leveraging vision, deep learning on sensor-based vital data
• AI assists surgeons in planning surgery and to understand the outcome
• The tool proves very handy for early diagnosis of fatal diseases including cancer
• It can help physicians with transcripts and voice-assisted case management
• Hospitals could leverage the modern technology in efficient planning of processes and functions
• Its role is unprecedented in area of telemedicine. AI enables accurate remote health monitoring and predictive diagnosis, paving path to reduce cost of quality care
• AI also seems to be potent technology to bring many value-added services together with the care side to bring down the overall healthcare spending
Industry harnessing AI for enriched personal healthcare experience
MedikaBazaar, which deals in medical products and consumables, has made an AI/ML based solution called Vizi which helps hospitals to plan their procurement.
Elaborating more about the solution, Vivek Tiwari, Founder and CEO, Medikabazaar, says: "Whenever a hospital gets an actionable purchase list of products, our application predicts what and how much is needed to be procured. It also recommends the safety or reserve stock of SKUs to avoid stock out and the level of safety stock with colour indicators. Hospitals don't need to take any additional steps to maintain data for this application."
Siemens Healthineers has a long history of AI-enriched solutions. AI-Rad Companion is a new dedicated software platform that brings artificial intelligence (AI) to medical imaging. Its first application, AI-Rad Companion Chest CT, automatically performs measurements, prepares results for reports, highlights and characterizes anatomies and abnormalities and in addition to that even creates references with risk scores and reference values. The results may eliminate the step of manual image post-processing on an advanced visualisation device and, therefore, increase the accuracy in interpretation and reporting.
In addition, healthcare providers like Apollo, Narayana Health, SRL Diagnostics, are working on various AI solutions to enhance patient care. Last year Microsoft joined hands with Apollo Hospitals to use AI for early detection of cardiac diseases. Narayana Health is also adopting AI to predict better cost of surgeries, reduce the time spent by patients in the ICU or monitor consumables and antibiotic use. SRL Diagnostics is also harnessing the technology for more accurate diagnosis in digital pathology and early detection of diseases such as cancer.
AI helps to keep diseases at bay
The technology has been proving to be very beneficial in preventive healthcare. Tech-led fitness startups firms including GoQii, HealthifyMe and Cure.Fit are leveraging the AI-based fitness apps to alert users about potential lifestyle conditions, so that the disease could be diagnosed at early stage. "Between your mobile phone and wearable, you are able to get a lot of health parameters live. The job of a service like GoQii is to use this data and, along with AI, make predictions to warn people of a catastrophic health situation down the line," says Vishal Gondal, cofounder of GoQii.
Another startup Qure.ai uses AI to detect abnormalities in X-rays, CT scans and MRIs. The startup claims that its algorithm takes less than three minutes to detect abnormality with 95 percent accuracy.
Challenges
Despite the tool having immense potential to transform the delivery of patient care, much needs to be done before AI would prove to be a game changer in healthcare ecosystem. It is emerging as key pivot in preventive healthcare, but its role as prescriptive tool has yet to be established. In addition, unintended misdiagnoses generated by AI could lead to costly medical errors. Then there are other issues such as ethical, regulation and compliance, and lack of requisite skill sets, which need to be fine-tuned to harness its potential to develop an accessible, affordable and quality model of healthcare delivery system.


Follow and connect with us on Facebook, Twitter, LinkedIn, Elets video