Cardiovascular diseases are becoming one of the most widespread diseases in the country. Both, rural as well as urban population is equally affected with the disease. As shown by multitude of health studies, cardiovascular diseases have caused 24.8% of total deaths in the country with men and young being at a higher risk. The young and middle-aged people in urban India are at a higher peril while in the rural areas, the old age people are more like to succumb to these diseases. The major cause behind this is the lack of physical activity or a sedentary lifestyle which is becoming a universal lifestyle across the world. Some other complementary reasons resulting into cardiovascular diseases include unhealthy diets, obesity, smoking and depression.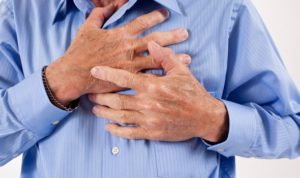 In order to remain physical fit, one could start with activities like instead of using lift start climbing stairs, aerobics, walking, jogging, swimming, biking or playing sports that can help you burn calories. These activities also strengthen the heart, lungs and improves the blood and oxygen circulation in the body. Following these, one can also normalize their heart rate, blood pressure and improve the breathing cycle.
Did you know that physical activities can be as powerful and valuable to your heart as medication?
Physical activity is a natural and one of the healthiest ways of keeping oneself away from these dangerous diseases that can cause trouble to your heart.

In case you are still unaware of the potential that physical activities hold in keeping you healthy, here is what you should know: –
Lowers blood pressure: Exercise and medication slows down the heart rate and lowers the blood pressure. High blood pressure makes one more vulnerable towards heart diseases. If you are undergoing the medication of blood pressure and hypertension, regular exercise should be your routine which you should abide by religiously. Exercise can lower down the blood pressure level by as much as five to 15 points.
Strengthens muscles: Physical exercise is considered to be the best for healthy heart. These exercises improve the muscles ability to extract oxygen from the blood circulation. This in turn reduces the need for the heart to work harder to pump more blood to the muscles, irrespective of your age.
Reduces stress" Stress can put an extra pressure on hormones which further leaves an impact on the heart. Regular exercising can help you relax and ease stress.
Exercise alone would never suffice for a healthy lifestyle. You have to couple it up with a healthy diet in order to gain complete fitness.
Heart diseases have been the leading cause of deaths In India for more than two decades. The simplest thing one can do to improve heart health is start doing regular exercise. It could be in the form of walking. People with higher blood pressure are recommended 40 minutes of exercise, at least three to four times a week to reduce the risk of heart attack and stroke. While to improve overall cardiovascular health, at least 150 minutes per week of moderate exercise or 75 minutes per week of vigorous exercise is suggested. Using a wearable fitness tracker to count your steps and setting goals to increase them consistently, tracking the heart beat rate, regular alerts and reminders to keep you at it and remain motivated can be a sensible approach for beginners who are not very keen towards the idea of work out.
(Disclaimer: Author is Khyati Mahajan, Founder, and CEO MevoFit. Views expressed are personal opinion.)
Follow and connect with us on Facebook, Twitter, LinkedIn, Elets video