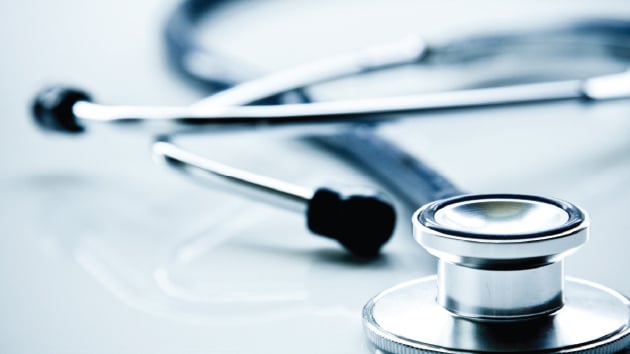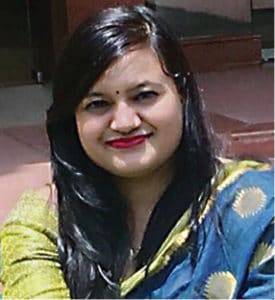 With many initiatives including Mukhya Mantri Rogi Kalyan Kosh and a special flexi fund for districts, the State is embarking towards a better healthcare system. The State launched Chief Minister Arogya Arunachal Yojna before Ayushman Bharat. The academic session has also been started in the very first medical college of the State, says Dr Kinny Singh, Mission Director, National Health Mission, and Special Secretary, Health and Family Welfare Department, Government of Arunachal Pradesh, in conversation with Elets News Network (ENN).
Q What steps have been taken to improve healthcare delivery across the State?

The State has launched Chief Minister Arogya Arunachal scheme which is an assurance based scheme covering all citizens of the State. It was launched before Centres Ayushman Bharat programme. The State Government has partnered with MD India (TPA) for smooth implementation of the scheme. Nine hospitals have already been empanelled across country. Negotiations are going on with other big private hospitals as well.
Then there is Mukhya Mantri Rogi Kalyan Kosh where we provide flexible finances to districts to improve healthcare delivery. Rs 40 crore have been earmarked to be decentralised to districts based on a calculated weightage criteria of OPD attendance, population and available health facilities. Districts can purchase emergency and life saving drugs, hire specialists and improve healthcare infrastructure from this flexi pool.
The Arunachal Government is also working towards implementation of tele radiology services and free diagnostics services in the State.
Q MMUs are considered an effective tool in improvising rural healthcare delivery system. How many such units are functioning in the State?
To bring basic healthcare services to the difficult / far-flung villages, mobile medical unit (MMUs) were introduced in 2007-08 in Arunachal Pradesh. Supported under National Rural Health Mission (NRHM), 16 MMUs (3 vehicles model) are running in 16 districts. They are equipped with diagnostics, drugs and required manpower to make people available medical facility on time.
The overall responsibility of operationalisation of MMUs in the districts rest with the District Health Society (DHS).
To provide maximum benefits through MMU, a fixed day and place approach is put in place. The schedule is made known to the people through IEC (Information, Education and Communication) through NGO / PRI / Clubs / Mahila Mandal / Self-help Group (SHG)/ Village Health and Sanitation Committee (VHSC).
PHC manpower is assured for  health camps. It is fully assisted by members of the VHSC (including PRI member, AWW and ASHA) whenever there is a programme / Village Health Nutrition Day (VHND) / Health Mela organised through MMU.
Local NGOs/ clubs / groups have been involved for community mobilisation and bringing the beneficiaries to the camps. Over the years, the performances of these units have not improved much. There are many issues because of which the expected outcome could not be achieved.
The poor road conditions in the mountainous / remote areas often limit the movement of the MMUs.
In addition, lack of dedicated MMU team is also a big constrain. It is a fact that many districts are poorly staffed and taking out the team for outreach activities on a weekly basis is a big challenge.
Q Timely and effective healthcare system could reduce both direct cost and out-of-pocket expenditure. How is the model operating in the State?
The State has launched Chief Minister Arogya Arunachal Yojna on 15 August this year. It is a comprehensive healthcare insurance scheme where State provides an insurance coverage of four lakh rupees/year/family. The State has also signed MoU (Memorandum of Understanding) with Government of India for smooth implementation of Ayushman Bharat.
Q How do you manage the supply, stock and requirement of various drugs and surgical items in remote areas?
The whole State is hilly and mountainous. The habitations are aligned to the natural topography adjusted to mountains, rivers etc. There are few areas bordering Assam which are easily accessible.
Most of the districts of Arunachal Pradesh are remote areas. Currently, drugs and vaccines are being procured through the Central Procurement Board at State level. It is then supplied to districts where the drugs are received by District Health Society Board.
However, there is flexibility to districts for local purchasing of drugs for vertical programmes. Soon, we are going to launch the online DVDMS (Drug and Vaccine Distribution Management System) to ensure uninterrupted supply of drugs and vaccines into the districts. A comprehensive drug procurement policy is also underway.
Q You have 52 PHCs providing round the clock healthcare services which is a big feat. What have been your strategies on this front?
Priority of State Government is to place relevant / required manpower and to look into other requirements in these PHCs. Despite being operated in difficult and remote areas, the PHC are managed by dedicated technical manpower on 24 hour basis. Convergence with all vertical programmes have helped achieving this objective.
Regular monitoring and supportive supervision by the district health authorities ensure better output from these facilities.
Q What digital initiatives have you taken in terms of ensuring healthcare to all in the State?
There are many initiatives including Health Management Information System (HMIS), Reproductive Child Health (RCH) portal, Drugs and Vaccine Distribution Management System (DVDMS) to be functional from September 2018, MeraAaspatal (to be implemented shortly), Mother and Child Tracking System (MCTS), Training Management Information System (TMIS), e-Hospital in one UPHC and 102 ERC.

Follow and connect with us on Facebook, Twitter, LinkedIn, Elets video