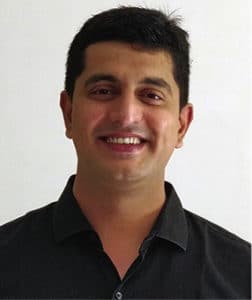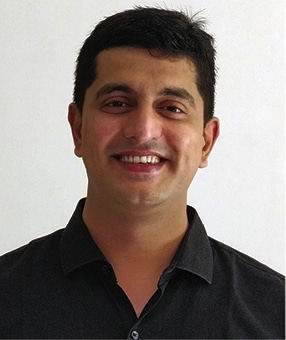 Operational efficiency is the capability to deliver cost-effective and quality products and services to the customers. In the case of healthcare, this translates to hospitals and medical establishments being able to provide the best healthcare services to their patients while optimising their operational costs.

Medikabazaar.com is a pioneering and leading B2B website for the online procurement of medical supplies. Being a leading solution provider across hospitals and medical establishments, we have gained a deep insight into the operations of these healthcare providers.
Based on this and our exposure in the global healthcare market, we recommend several best practices that hospitals and medical establishments can adopt to achieve operational efficiency.
Minimising cost of goods procured

Medical supplies constitute one third of the total cost of operations (TCO) and is the second largest financial head for hospitals. In India, many medical establishments still have conventional procurement process for buying regularly required medical consumables. They have very little exposure to new and competitive product information. There is a significant lack of data needed for product procurement planning. Thus, they end up deciding on wrong quantities, expensive products, excess or shortages in inventory etc. This leads to revenue leakages which affects healthcare delivery cost.
Nowadays, the internet has deeply penetrated into the personal consumption space. However, business organisations are still not gearing up to adopt Internet for improving their business processes.
The Internet is ubiquitous, transparent and an agile digital platform to facilitate business processes. Unlike conventional mode, information about the product, prices and brands are always updated on a digital platform. The convenience of selection offered by digital product catalogs is unmatched.
Imagine the power and flexibility that Internet provides to businesses. By adopting online platform, hospitals and other medical establishments across India will have convenience of searching for products, comparing prices and alternatives, ordering products and getting them delivered at the doorstep. The conventional distribution network cannot reach out to remote areas.
Furthermore, hospitals can save procurement costs as they no longer need to waste time to contact multiple vendors, visit bigger markets for purchases, or block capital in warehousing huge quantity of medical consumables. To do away with this hassle, they usually get into annual contracts, which have its own limitations. Therefore, hospitals end up procuring supplies from numerous manufacturers and that too at disproportionate prices which result in high medical bills for patients.
Another widely and globally accepted practice for bringing savings in supplies is Group purchasing organisations (GPO). GPOs are entities which assist healthcare establishments in managing their purchases.
GPO aggregates the medical supply purchasing volumes of multiple hospitals and conducts negotiations with numerous suppliers on their behalf. This way, hospitals can procure quality supplies at reduced prices. In addition, healthcare providers also save on transaction costs as they dont have to conduct multiple negotiations with different vendors, a task which is complicated and expensive. Medikabazaar.com also acts as GPO for its key accounts.
Data analysis for efficient management:
Data can have a significant impact on hospital management. There are multiple ways through which data can be used to achieve operational efficiency.
Hospitals shift managers always face a problem of deciding how many staff members to allocate during a period of time. If there is over-staffing, it will result in high labour cost. In case of under-staffing, patient care will be adversely affected, which can lead to fatal consequences at times.
Using data to analyse and make informed decisions on staff allocation can lead to operational efficiency. Data on patient volume can be recorded and hospital staff can be appropriately allocated based on the same.
The data can also be used for flexible staffing for operating room (OR) nursing staff. OR managers can use the data to inspect arrival time of nursing staff for operations. If they arrive before-time consistently, flexible staffing can be implemented to avoid overtime expenses.
Data can also be used to track patient waiting time and consultation time, i.e. the amount of time doctors take in meeting patients and giving them medical advice. If the data shows that patients are waiting for long hours then specific measures such as increasing staff members who can assist physician, developing better-queuing systems by analysing exceptions in appointment schedule and slot vis- -vis consultation time can be implemented.
To reduce long consultation time, doctors can make use of technological solutions such as appointment scheduling and allocating slots, Electronic Health Records (EHR), electronic prescription writing tools etc. All these help to plan well and utilise physicians time effectively.
Outsourcing services:
Hospitals can outsource subsidiary services like patient food, laundry, housekeeping and facility management. This will help them to focus on their core expertise which is healthcare services and also bring in significant financial savings.
In a bid to provide quality medical service, hospitals have even started outsourcing clinical services like emergency room staffing and anesthesiology.
Hire specialist doctors to increase case volume:
Hospitals should appoint doctors/physicians who are specialised and popular in specific medical fields. This will increase patient flow leading to high profits.  A specialist and popular doctor attracts a large number of patients in the healthcare facility.
Bring in Cost-Consciousness:
Medical establishments should motivate physicians/doctors to be concerned about financial expenditures and total cost of ownership (TCO). The physicians should be mindful of the cost of medical supplies, medical tests, and other healthcare operations. Doctors should do away with unnecessary medical tests. They should also be encouraged to use high quality of medical equipments which are cost-effective. Equipment having Energy Star ratings should be used. This will reduce the carbon footprint and positively impact the environment.
Add new services:
Hospitals should expand their operations beyond their regular and core in-patient services. This will result in increased patient footfall and profits. Some examples of additional services include annual health check programs for corporate employees, establishment of cancer and epilepsy support groups, lifestyle changes consultation, rehabilitation facilities etc.
Hospitals can also get into the business of home healthcare services, vitals scanning kiosks at malls, airports, virtual consultations and telemedicine, mobile healthcare services in remote locations etc. However, medical establishments must conduct detailed analysis on profitability and return on investment (ROI) regarding any new services.
Continuous process improvement should be the driving factor to make operations better and cost-effective. This will enable them to provide quality and affordable healthcare delivery.
(The writer, Vivek Tiwari, is Founder and CEO of Medikabazaar.com)
Follow and connect with us on Facebook, Twitter, LinkedIn, Elets video