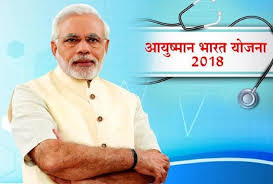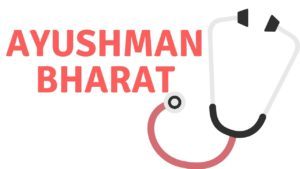 Ayushman Bharat is a Union Governments initiative to address health in Primary, Secondary and Tertiary care systems covering both Prevention and Health Promotion. It will cover 10 crore vulnerable families and provides a five lakh cover per family per year for secondary and tertiary healthcare services.
It will subsume all the running unions sponsored health schemes, namely as Rashtriya Swasthya Bima Yojana (RSBY) and the Senior Citizen Health Insurance Scheme (SCHIS).
Ayushman Bharat Mission is the flagship public healthcare initiative and includes all levels of healthcare delivery, from primary to tertiary.
It has two components namely–
Health and Wellness Center (HWC)
It will be an upgraded form of primary health centers (PHC). It includes the focus area, like non-communicable, infectious diseases, neonatal and maternal care. Primarily, HWCs are meant for early detection and prevention. These centers are pretty much beneficial for the rural areas and will likely to register their nationwide presence.
National Health Protection Scheme (NHPS)
As an insurance scheme, it will cover families with an amount of Rs 5 lakh per year. It will provide primary and tertiary treatment for lower income groups. It will give poor an access the costly private healthcare facilities and treatment at private hospitals.
Strategy of Scheme
Proper establishment of Ayushman Bharat Health Protection Mission Agency at each level
The States and UTs can implement the scheme through an insurance company, trust, society and ensure its availability at ground levels
Merits of Scheme
A big network of 1.5 lakhs Health and Wellness Centers across the nation will strengthen the healthcare system
It will cover more than 10 crore vulnerable families
Trained health workers, including nurses and support staff will provide proximity of treatment in rural areas
Access to the surgical treatment for any level of complication to the vulnerable sections.
Rates of private hospitals will be decided by the government will keep the cost of treatments under control
States Covered Under the Scheme
Ayushman Bharat Scheme (National Health Protection Mission) will cover all the States and UTs and target every beneficiary under the quota.
Challenges
Nationwide implementation would be a problem
Private hospitals work on profit bases, so to get them on board to support this scheme would be a big challenge for the Governments
Budget allocation is a problem, as the current allocation is meager to realize the scheme
The purpose of Universal Health Coverage cant be realized, as it is destined to cover 40 per cent of the population
Road Ahead
Giving insurance cover cant improve the nations healthcare system. As per current demographics, a robust healthcare system with easy access to the remote areas of the nation is the need of the hour. The allocation the budget also has to be increased.

Follow and connect with us on Facebook, Twitter, LinkedIn, Elets video