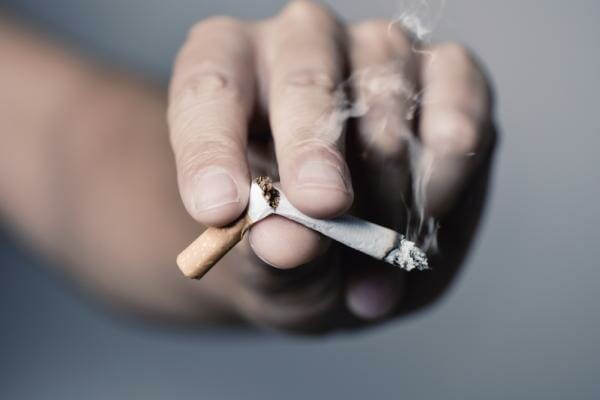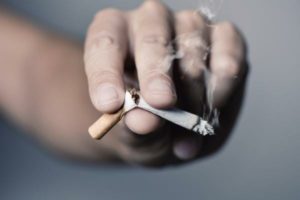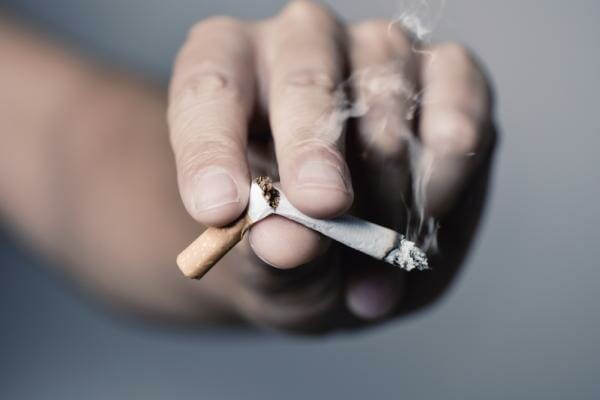 We all know that health insurance and smoking is something that doesnt go hand in hand.  It is very important to understand the relationship between tobacco consumption and your finances to understand how it affects insurance cover.
It is true that tobacco consumption can easily affect your finances. Harmful habit of tobacco consumption can easily extend the premium of your health insurance cover.
Health insurance companies determine the charges of health insurance policies and it can vary from person to person.
The charges of premium would be slightly high for a person who smokes as compared to others.
What exactly comes under Tobacco use?
Tobacco in the form of cigars, cigarettes, snuff, chewing tobacco or pipe tobacco for more than four times in one week to six months is defined as tobacco use. However, when it comes to term smoking it can be associated with other products too.
Vapour products and electronic cigarettes:
We all know that the concept of electronic cigarettes run on batteries and people use it as nicotine inhalers. Nowadays, people are using electronic cigarettes a lot in place of traditional cigarettes. It is true that vapour products and electronic cigarettes do not contain tobacco and thats why its difficult to classify them under tobacco use.
How smoking affects health insurance premiums:
If you smoke, then the cost of health insurance will be higher for you. There are various reasons that can clearly defines that why you have to pay more premium if you smoke. Some of the serious health hazards that you may face because of smoking are as follows:
Respiratory illness and complications
COPD
Emphysema
Stroke
Hypertension
Heart Disease
Cancer (mostly lung cancer)
In case of women, smoking can lead to pregnancy complications and osteoporosis. Because of smoking, the scale of such illnesses and deaths has increased. Hence, it is easy to understand why smokers have to pay more premiums to get health insurance benefits.
Lowering health insurance premiums
There is no doubt in saying that if you are a smoker then you might be paying high premiums for your health insurance policy. If you want to lower the premium amount, you must do the following:
Search for the companies which are smoker friendly. It is bitter truth that a large section of Indian population smokes and due to the same the claim risk is really high. However, insurance companies still offer effective health insurance policies to smokers. Search for a company that offers a health insurance policy that suits your needs.
Smoking cessation program: There are many companies that come out with smoking cessation programs which effectively assist a lot in lowering the health insurance premiums. You have to stay without smoking for at least two years earlier the premiums start dropping.
Women smoker
It is true that the use of tobacco is high among men; however, the gap between male smokers and female smokers can come down enormously. There are a lot of female who also smokes.
In general, smoking can cause lung cancer, hypertension, stroke, etc. And these illnesses can inflict both men and women.
A data conveys that those women who smoke are highly prone to osteoporosis.  And complications during pregnancy are also a sign of smokers. Those women who smoke will also get affected by the health insurance costs.
Why quit smoking for forever?
In India, smoking is one of the major causes for death. It is the reason of several critical diseases such as heart diseases, cancer, etc.  According to a few studies, there are several perks for not smoking:
Usually the blood pressure and heart beat rate drops just after 20 minutes of quitting smoking
You will notice a change in the level of carbon monoxide just after 12 hours after you stop smoking
On leaving smoking for three months the lung functions and circulation improves
For quitting smoking for 10 years, the chances of lung cancer drops
15 years after you quit smoking, the chances of coronary heart diseases reduce
Quitting smoking is important as it improves your health and also allows you take advantage of health insurance at nominal cost. It will also protect you to get diagnosed from unwanted critical diseases. So, just quit smoking and look for an effective health insurance today to safeguard yourself from unwanted medical emergencies.
(Disclaimer: The writer is Naval Goel, CEO & Founder of PolicyX.com. The views expressed are personal opinion.)

Follow and connect with us on Facebook, Twitter, LinkedIn, Elets video