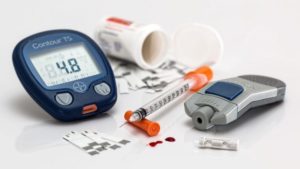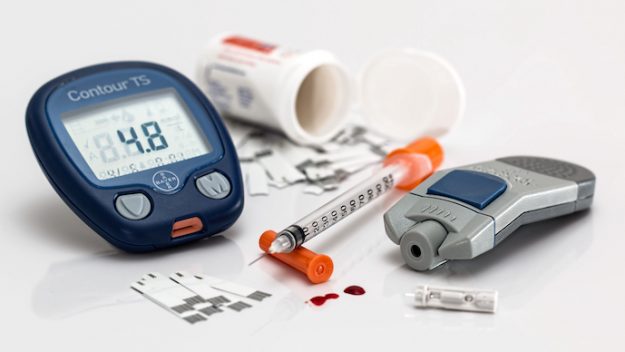 Diabetes is one of the fastest-growing epidemics in India and the disease burden is increasing at a rapid pace. According to WHO, more than 62 million individuals have been diagnosed with diabetics in the country and the numbers are expected to rise 80 million by 2030.

There are multiple factors contributing to diabetes among people — some are genetic, while the others result from their lifestyle or health conditions like obesity. Any patient diagnosed with diabetes must be well-informed about their medication.
They must regularly monitor their glucose levels and ensure daily physical activities to maintain their weight and burn the extra calories.
But, patients tend to slack off on self follow-ups. Being a chronic disease, it is not easy for the people to manage Diabetes as it requires various lifestyle modifications.

Managing lifestyle while living with diabetes
Diabetes management requires an investment of time, care and regular follow-ups. Taking proper medications, visiting doctors for regular check-ups, continuously monitoring and improving lifestyle habits and doing the prescribed amount of exercises, are the key for managing diabetes. However, with their hectic schedules, patients tend to ignore the fundamentals of care.
Why follow-up care needed?
A surge in the number of juvenile diabetes cases is also responsible for the development of various complications in diabetics due to the existence of the disease for longer durations.
However, data on the prence of complications relating to diabetics across the whole of India is scarce. A recent international study reported that diabetes control in individuals worsened as the disease lasted longer, with neuropathy being the most common complication (24.6 percent) followed by cardiovascular complications (23.6 percent), renal issues (21.1 percent), retinopathy (16.6 percent) and foot ulcers (5.5 percent).
The study recommends: To reduce the disease burden of diabetes in India, appropriate government interventions and combined efforts from all stakeholders of the society is required. Clinicians may be targeted to facilitate the implementation of screening and early detection programmes, diabetes prevention, self-management counselling, and therapeutic management of diabetes in accordance with the appropriate local guidelines form the backbone to controlling the predicted diabetes epidemic.
This is where follow-up care plays a vital role in aligning the steps taken by hospitals towards the larger goal of making India diabetes-free.
How do experts help?
Despite the high rate of population growth (population has tripled since Independence), the ratio of doctor to patient is now 1:1000. A shortage of 200% is estimated in the future, as reported by the Indian Journal of Medical Research. It is not practically possible for a doctor to remember the precise details of every patient, nor can they follow up with them on a regular basis for medications and to assess their improvements in health. In such a scenario, there is a need for follow-up care experts to intervene to bridge this gap between the doctor and patient.
Only live coaches can provide the best follow-up care services to patients for chronic disease management. The patients receive reminders for all their medications that are to be taken, and will be notified when they are running out of medicines to ensure a smooth routine for the patient. Moreover, the coaches also take care to remind patients to ensure they follow healthy eating habits and have regular exercises.
It is vital for a diabetic patient to get assistance in learning how to control their disease, rather than letting it control them.
(Disclaimer: The Writer is Anand Tiwari- Senior Director- Product Management- Eldricare. The views are personal opinion.)
Follow and connect with us on Facebook, Twitter, LinkedIn, Elets video