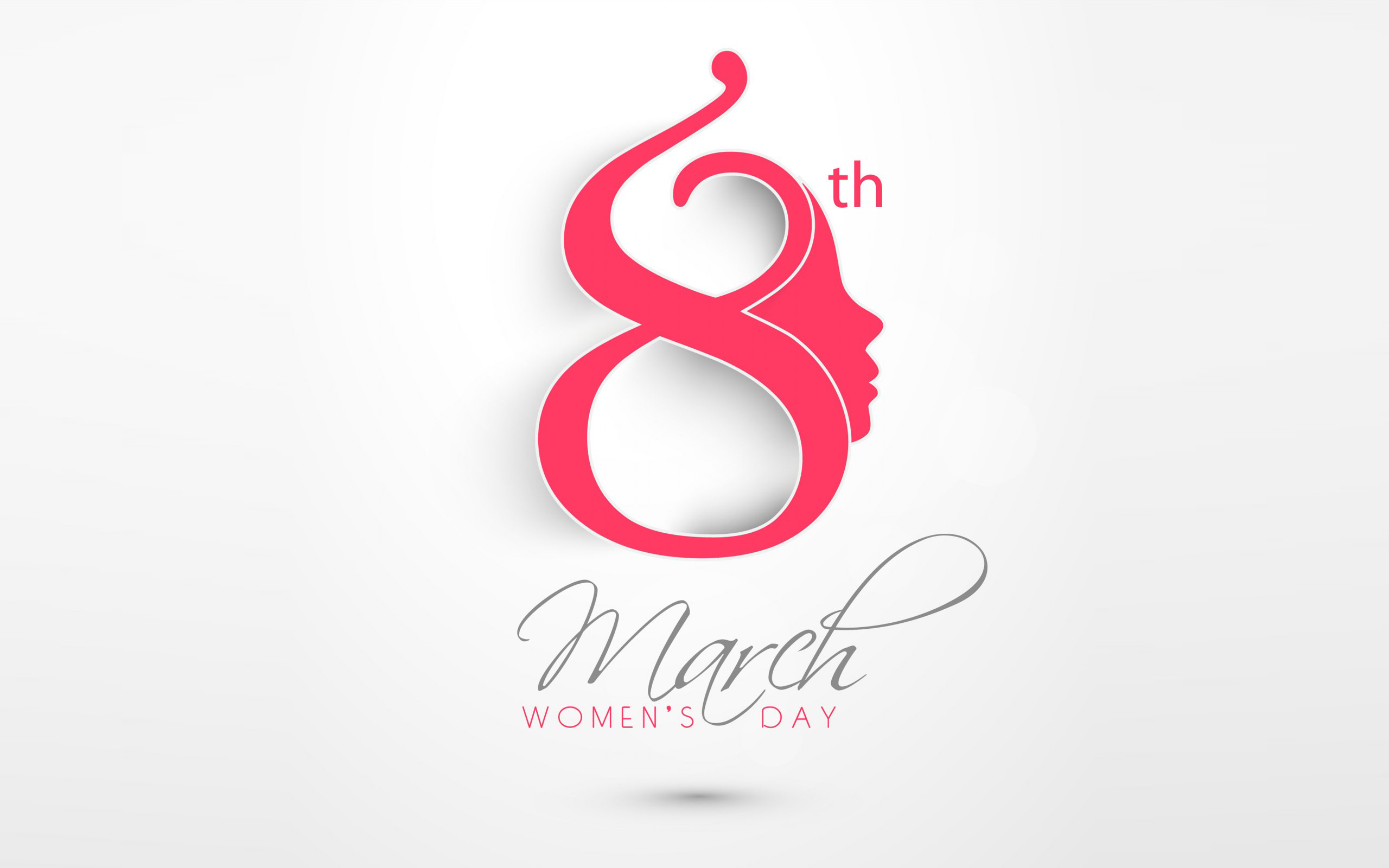 The International Womens Day (IMD) has given a new recognition to women as achievers in everyday life, raising the general perspective towards them to a new level as inspirational beings and who are second to none, writes Rajbala of Elets News Network (ENN).
The day, which has found prominence in different parts of India as well, finds its origin in 1909 when it was first marked as National Womens Day in the US on 28 February to assert rights of women fraternity.
UN Perspective
It is a day when women are recognised for their achievements irrespective of divisions, whether national, ethnic, linguistic, cultural, economic or political. International Women's Day first emerged from the activities of labour movements at the turn of 12th century in North America and across Europe, according the United Nations.
Since those early years, International Women's Day has assumed a new global dimension for women in developed and developing countries alike.
The growing international women's movement, strengthened by four global United Nations women's conferences, has today helped make the commemoration a rallying point to build support for women's rights and participation in the political and economic arenas.
Tradition
There is a tradition at some places for men to gift the women in their lives flowers or small gifts. In some countries (such as Bulgaria and Romania), the day is marked as an equivalent of Mother's Day, where children also give small presents to their mothers and grandmothers.
It has created a new era of celebrating womens success and their rights across the world.  The day is today celebrated globally recognising the women as achievers and inspiration for all around for their roles in personal or professional life.
The movement turned as International Womens Day is now celebrated widely in order to motivate, support and honor women across fields living around the world.
We spoke to women across healthcare industry who emerged as a successful leader and perfectionists in their professions.  The journey wasnt easy but they made it and created their empire. Lets explore the success mantras of professionals in an industry and celebrate the women on board.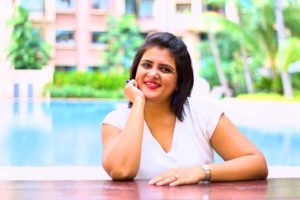 Jainee Gandhi, Founder of Imag Edge Academy and a Certified Image Professional (CIP), has a personal motto – 'Refuse to be Unseen' which is reflected in the work she undertakes for her client and image professionals.
In the quest of delivering on her passion to help people naturally depict the best version of themselves, Jainee has not just been recognised as a celebrated and highly-featured image coach but also played multiple roles along the way. Some of these roles included being a classy personal shopper, a mentor for budding image consultants, a corporate guide to Indian clothing and a lot more of the like, all of which have over time helped Gandhi better understand the nuances of shaping an individuals image in a manner that best conveys their true potential.
Asked about her success mantra as a women professional, she said: When I would read questions or be a part of discussions like this, I would wonder why are we discussing success mantras as women professionals and not just as professionals. But as a woman, and I say this as being an Indian woman, that it is important right to discuss the success mantras of women professionals, because often our challenges are different than if the men.
Sharing few of her major lessons learnt for a peaceful and successful life:
> DELEGATE: DONT TRY BE A SUPERWOMAN " This is so important. When I started my Image consulting firm, my son was just 1.5-year-old and on Sundays when husband took care of him solely, I would literally call him every 2 hours to check up. Its party because I felt guilty / rather made to feel guilty of my choice to work and not be with the family on Sunday, and also because I in mind felt that no one besides me could do a better job. I just decided to do it all, in spite of having a fabulous partner in a real sense, willing to take the responsibilities while I am in town or out of town. So yes DELEGATE lady. The more you delegate, the more time you have freed up to spend with your family, on things that you love to do for yourself.
>YOU ARE NOT A JUST " Just imagine this you are at a party or at a networking event and meet person A and person B. You ask them what do they do Person A " I am a freelance interior decorator, Person B – I am just an Interior decorator. Believe me, when I say this, so many women that I meet are person B. Have belief in yourself and faith in your work. Be vocal about your work and if this means you have to blow your own trumpet, start doing that.
>NETWORKING – ESTABLISH VISIBILITY: As a master Image Consultant, I mentor lots of budding image consultants across India and the biggest hurdle they face is getting work, not delivering but getting work. I have learned this the hard way as well, that networking is the key. Whether you are a stay at home mum looking to get inspired, whether you are an artist, whether you are starting our on your own or you work in a corporate, networking will take you a long way. Network to meet new people, attend panel discussions on topics that interest you, you will get inspired, meet like-minded people and this journey is slow but a sure shot growth not in terms of only business but you as a whole person.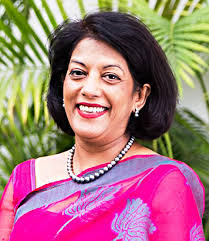 Dr Shubnum Singh, Director – Medical Education, Medical Research & Advisor – Health Care Framework, Max Healthcare Institute Ltd, is an alumnus of Lady Hardinge Medical College, Delhi and has 38 years of experience in the medical profession ranging from a Pathologist, Allergist, and Administrator to Health care Policy Framework and Strategy.  She is a founder member of the Healthcare Sector Skill Council (HSSC) and Life Sciences Sector Skills Development Council which create a robust and vibrant eco-system for quality vocational skill development in the Healthcare space in India. She is also an advocate for the role of nurse practitioners.
As a Clinical Allergist her vision is to grow the discipline , build research capabilities within the scientific community in India by jointly conducting epidemiological research on childhood food allergy and atopy prence with Indian and overseas bodies.
She is an inspiring woman, who is calm, polite, professional, determined, and a visionary all at the same time. Dr. Singh, has been contributing widely to healthcare industry, motivating other women said, Women can become effective leaders when they are able to embrace change with strength , confidence and to take risks to get their voices heard . They dont let gender stereotyping come in the way of their aspirations and upward mobility.
In healthcare, percentage of women in leadership roles is indeed low both at the Board and department levels .  Support through providing opportunities, mentorship and advocacy will bear fruit. Training programs in organizations which encourage them to break the glass ceiling and believe in their inherent strengths is imperative, she further added.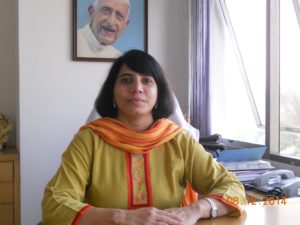 Being a woman it is not required that we need career to prove our success. Even a housewife is a professional as she too requires planning, organising, and delegation to manage a house successfully. Thus, if we perform our job effectively and efficiently we become successful, says Avani Oke, Principal of K J Somaiya School and College of Nursing.
Let me just say that the tips will make you successful.
Dont run after success; let success run after you.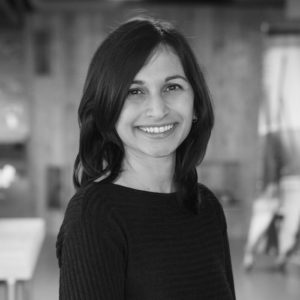 Dr Pooja Rao, Co-founder, heads the R&D operations at Qure.ai and has been with the company since its inception.Believing that its time to change the status quo in healthcare at Qure.ai, she focuses on creating and implementing strategies and also supports the team in addressing medical problems using Artificial Intelligence.
With a technical-medical background she liaises between the stakeholders, partner medical institutions and the technical team to develop solutions that strikes a balance.
Dr Rao said that one should keep learning, recognize your strengths, set firm boundaries, and always be open to new opportunities.
Leadership is gender-neutral. She believes that the greatest leaders are those who foster an environment where everyone can succeed and demonstrate integrity and humility. In my experience, these are often people who have built a strong knowledge of their domain and are able to see ahead of the curve. Its also useful to be able and willing to lead by example and to get your hands dirty when needed.
There are no rules – learn to make your own. Be willing to experiment, to fail, to create your own opportunities and seize them.
Dr Manjusha Sailukar-Shukla,  Associate Professor and Head of the Department of Paediatric Surgery, K J Somaiya MCHRC, Sion, Mumbai, believes that to be a successful women professional first and foremost important thing is love what you do and trust in yourself. Keep a optimistic view towards life. Being an ambitious person is always good but do not put your all energy so that it drains out yourself.
Speaking on what it takes to be a successful and happy women, Dr Shukla said, You as a woman should know what you want to achieve in your life. Set your goals that are realistic and stick to them.
Never ever compare yourself with others but do believe and compete with yourself.  Never ever try to become perfectionist instead keep learning and adapting new skills.
Most importantly, we women have a habit of loving, giving, sharing and caring. To keep up with that stay fit physically as well as mentally by joining some form of physical exercise or pursuing some hobby. Last but not the least, your biggest support is your family. Balance the responsibilities of personal life and spend sufficient time with your loved ones. If you are happy in your personal life then you can give your best in your professional life, though never mix up both the things. Always stay confident be passionate and success is yours, she added.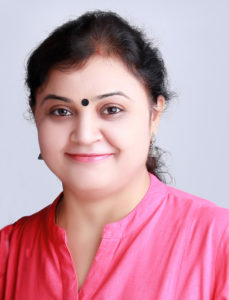 Lastly, I remember the words of Annu Puri, Co-founder of IndiCure Health Tours, I feel that there are no shortcuts in life. It's only through hard work, sincerity and dedication that you can achieve your goals. And as put by Richard Branson, "If your goals don't scare you, they are not big enough."  Aim high and work diligently towards that.
And for women, all the efforts get multiplied by 2, because there is no replacement for the work they have to do. So, believe in yourself and keep moving towards your dream, she added.

Follow and connect with us on Facebook, Twitter, LinkedIn, Elets video