IndiCure, the pioneer company in the field of organised medical tourism of the country, provides exceptional services to customers in terms of cost-effectiveness, safety, comfort, treatments and offer the best solution as professional medical tourism consultants, says Annu Puri, Co-Founder of IndiCure Health Tours in conversation with Rajbala of Elets News Network (ENN).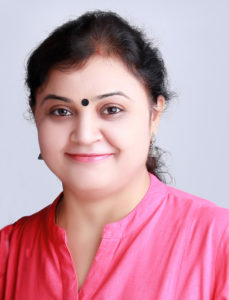 Tell us about the IndiCure services and offerings.

We started the concept of end-to-end medical travel services under one roof. With IndiCure, the medical traveller can avail complete gamut of services-remote medical consultation, visa assistance, accommodation, currency exchange, local travel and everything that a medical traveller may need by contacting one person.
The flow of services is completely seamless allowing the patient to focus only on his/her health and recovery.
We offer services like consultation with the best doctors in India, visa assistance, ticketing, airport pickups, accommodation, sightseeing, follow up consultations etc. IndiCures preferential arrangement with the top doctors and best hospitals in India allows the patients to get priority treatment at an affordable cost.
Our strength lies in our knowledge and understanding of the healthcare system in India. We offer personalised and customised solutions to a patients medical problems or aesthetic aspirations. Be it through the conventional Allopathic system of medicine and surgery or alternative therapies like Stem cell treatment, Ayurveda or a combined approach, we constantly endeavour to provide the best care and solution to our patients. For our work and offerings, we have earned several accolades over the years and have been rated as the Most Reliable Medical Tourism Company in India.
"We offer personalised and customised solutions to a patients medical problems or aesthetic aspirations."
Today, we see patients travelling from various countries for treatments at the hospitals. How do you ensure in guiding patients to get quality medical treatments travel from different countries?
We have a team of people from medical and allied fields having in- depth knowledge about the medicine. They work in close connection with the best doctors and surgeons in India. Our team puts in great effort to understand medical history of each patient. It ensures to provide the best possible solution to every patient. Moreover, we conduct extensive research on the hospitals and doctors in India to make sure we associate only with the best providers. Our team constantly monitors the services and treatment rendered to make sure our patients get the best.
How can PPP model play an important role in developing the medical tourism sector in the country? Also, are you looking forward to any partnerships or have done any sort of tie-ups?
Public Private Partnership (PPP) can play a very important role in developing the medical tourism sector in the country. Various stakeholders involved in the value chain can work together to make India the largest destination for medical tourism. The government, hospitals and medical tourism companies can work together to promote India as the best destination, the government can work on making the visa process easy, extend economic benefits/ sops to the players, hospitals and medical tourism companies should work together to provide better services to the international patients.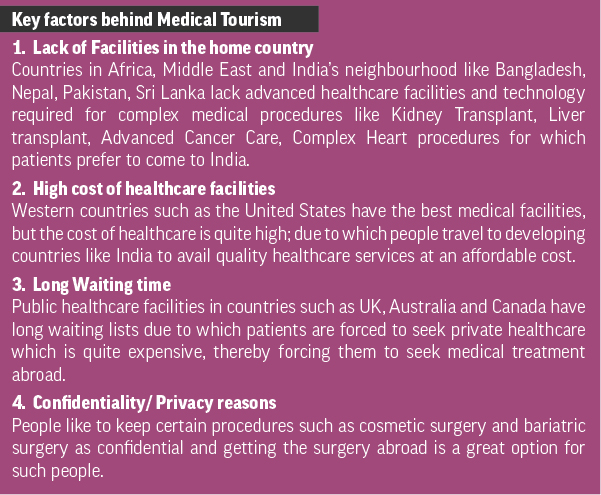 What is the scope of medical tourism in the country and how can it be an emerging opportunity for the Indian economy?
Medical tourism is a sunrise industry and has a great potential for growth in the coming years. The industry has been growing at a great pace and according to a KPMG report, medical tourism shall be a $10.5 billion market in 2019 to witness CAGR of 30%.
The figures say it all about how Indian economy can benefit from the foreign inflow of $10.5 billion. It is a great opportunity like IT where India can project itself as the healthcare destination for the world.
How Government of India can contribute to develop medical tourism in the country?
The Government of India can take various steps to develop the industry which includes promoting India both as the tourist and medical tourism destination. Making visa process easy and faster, privileges and incentives to hospitals and health tourism companies.
We can learn a lot from South Korea, where the government and private players have worked as a team to make Korea the biggest Plastic Surgery tourism destination in less than a decade.


Follow and connect with us on Facebook, Twitter, LinkedIn, Elets video