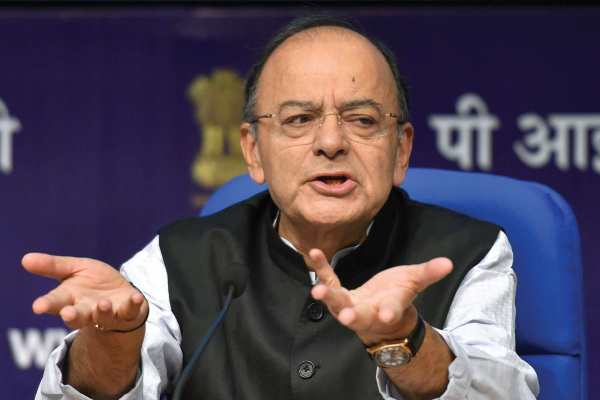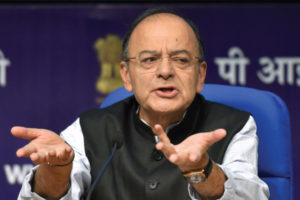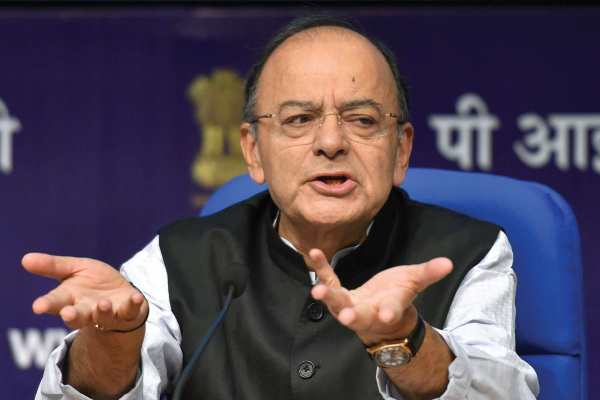 Belying all forecasts of a please-all budget ahead of the 2019 parliamentary elections litmus test, the Narendra Modi Government appears to have initiated a smart move with Modicare on the lines of Obamacare and to reduce rural distress, observes Sandeep Datta of Elets News Network (ENN).

Presenting his last full budget before the Lok Sabha polls, Union Finance Minister Arun Jaitley opted to term the worlds largest Governmentfunded universal healthcare programme as Modicare as he laid emphasis on rural economy and agriculture in his speech, with a hope to stimulate demand. A section of the industry opines it looked that the Government intended to give an impetus to healthcare benefits for people living in the most vulnerable sections of society with its Universal Healthcare.
Some of them feel the initiative to cover 10 crore families with 5 lakh per family/per year with insurance cover for secondary and tertiary healthcare, might be a game changer in boosting Governments image as well. Welcoming the move to provide subsidised healthcare for the poor, Dr Sujit Chatterjee, CEO, Dr L H Hiranandani Hospital, Powai, said: It is a splendid step towards building a New India. The only challenge here from an infrastructure perspective is to build the essential point of care network to deliver these benefits to the patients. It is a grand move by the Government towards strengthening Aarogya Bharat.
Terming the provision of up to Rs 5 lakh per year per family for secondary and tertiary medical care as a great move in helping prevent families from extreme financial hardships in availing quality medical facilities, Zoya Brar, Founder & MD, CORE Diagnostics, said: Another great move is launching 1.5 lakh healthcare centers.
Given that medical insurance penetration is a mere 20 percent in the country, Brar said, this was much needed. However, we still lack foolproof mechanisms for early screening of fatal diseases like cancers.
Brar suggested: We should also look into implementing a system for timely and periodic screening as a routine. This space will require additional funding for research and development in newer fields of medical sciences, particularly in diagnostics and therapeutics.
Satish Reddy, Chairman, Dr Reddys Laboratories described the Governments focus on rural development and agriculture as a welcome step while stating the long overdue emphasis on our rural economy and agriculture will stimulate demand.
The announcement of the Aayushman Bharat program for healthcare is a game changer and the coverage of 10 crore people under the national health protection scheme is commendable. This will give an impetus to healthcare benefits for people in the most deserving sections of society, Reddy said.
Overall, while the budget appears to be a progressive one, it was disappointing to note that the reduction in corporate tax was offered only to companies with a turnover under of Rs 250 crores.
Overall, this has been a pro-people and a pro-poor budget. For the first time, Universal Health Care has got the impetus it needs, said Ameera Shah, Promoter and Managing Director, Metropolis Healthcare Ltd.
I am quite happy with the Governments plan to introduce 24 new medical colleges. That is the only way to address the glaring lack of talent in the industry. The 1.5 lakh centres which will provide free essential drugs and diagnosis is a welcome move and a step towards boosting the Governments National Health Policy.
The flagship national healthcare protection scheme which will cover 10 crore, underprivileged families, is a highly commendable initiative. Through the budget, the Government has definitely shown its interest in making healthcare more accessible and affordable through the Ayushman Bharat programme, she added.
Another highlight of the budget has been the focus on fighting the ever-growing hazards of pollution from crop burning, promotion of gas connection in houses using wood fire for cooking, among others. By not just talking about healthcare, but its indicators as well, the Government is definitely on the right track towards improving the sector across the country, she added.
Key Highlights of Budget 2018-19 for Health Sector:
Ministry of Health and Family Welfare gets Rs 52,800 crore allocated for 2018-19
It is up 11.5 per cent than current allocation of Rs 47,352.51 crore
National Health Protection Scheme to benefit 10 crore poor families
Annual health insurance coverage of up to Rs 5 lakh per family
24 Government medical colleges and hospitals to be established
Rs 1,200 crore allocation for setting up 1.5 lakh Health and Wellness Centres
Allocation of Rs 600 crore to provide nutritional support for TB patients
For senior citizens, deduction limit for health insurance premium or medical expenditure hiked to Rs 50,000
We truly hope that going forward, the Government also has plans for utilisation management, financial monitoring, audit mechanisms and accountability, she further added.
Congratulating Government for investing in creating a Swasth Bharat (healthy India) by launching the Ayushman Bharat programme, Dr Prathap Reddy, Chairman, Apollo Hospitals, said such ambitious out of the box thinking was a burning need of the hour and the Government has not disappointed. The initiative to cover 10 crore families with 5 lakh per family/per year with insurance cover for secondary and tertiary healthcare will be a gamechanger.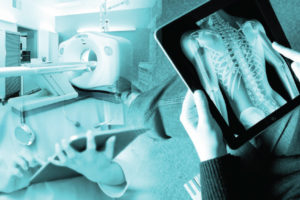 Applauding the budget announcements, Naresh Jain, CEO, Ziqitza Healthcare Ltd, said it has addressed a lot of issues that will help the economy to prosper.
Stating that it aims to create the largest healthcare blanket for worlds biggest democracy, Jain said the Governments initiative of setting up 1.5 lakh health facilities across the country will help bring healthcare closer to peoples homes, and will enable them to receive medical help within the golden hour hence improving the chances of survival.
It is a breakthrough move and the worlds largest Governmentfunded healthcare program. This will allow the poor to access world class healthcare facilities which was not affordable or available earlier.
Also, the announcement of setting up one medical college for every three parliamentary constituencies is great as this will help in training the emergency medical technicians which will, in turn revolutionise the quality of care of the emergency medical response services in the country.
Zahabiya Khorakiwala, MD, Wockhardt Hospitals group observed there are two announcements which will impact the healthcare delivery industry. The Suraksha Bima Yojana enhanced limit of 5 lakh rupees per family is yet to be launched. So the details and capital allocation will only be known when it is launched. However, the intent is quite positive.
Almost 40% of underprivileged population would be able to access the secondary and tertiary care healthcare, and this would increase the market size for healthcare providers radically. The second scheme is for 1.5 lakh healthcare centres, where the budgetary provisions are only Rs 1,200 crores. However, it may be a good beginning for creating healthcare accessibility to the rural poor.
While a large section hailed the budget, it also had its share of criticism and some opted to make themselves counted by sharing their perspective.
Rajiv Nath, Forum Coordinator, Association of Indian Medical Device Industry (AiMeD) expressed disappointment over the budget observing it has giving cold shoulder to the Indian Medical Device Industry.
According to him the medical device industry was expecting the Government to move forward on promised reforms and anticipated conducive measures to boost domestic manufacturing of the medical devices.
However, it felt frustrating that contrary to expectations, the Government did not include any measures for promoting growth of $10 billion Indian Medical Device market in the Union Budget 2018- 19 as has been done for consumer electronics, food processing, footwear, etc.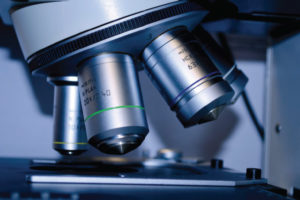 The sector was looking forward to clear and specific promotional measures since it was one of the first five sectors included for Make in India initiative. Regrettably, nothing has been done to improve domestic manufacturing in the sector. And that too when the Indian medical Device industry has opted for self regulation wherever necessary for strengthening the Governments hands in improving affordable healthcare in the country.
Though budgets focus on providing universal healthcare services is a step in the right direction for building a healthy nation, the domestic industry is left in the lurch by not giving it necessary protection against imports, he added.
Nath said nominal tweaking in custom duty applicable to medical devices is urgently needed to address Rs 27,300 crore import bill and 70-90% import dependency. Other sectors like automobile and mobile phones are flourishing with custom duty protection while medical devices industry is left to languish.
He said for Make in India programme, the Government can still include some minor legitimate demands of our industry which will go a long way in making medical device industry internationally competitive and world class and boost Make in India programme.

Follow and connect with us on Facebook, Twitter, LinkedIn, Elets video