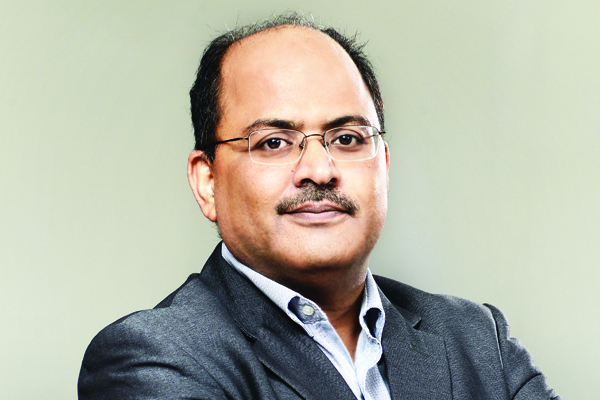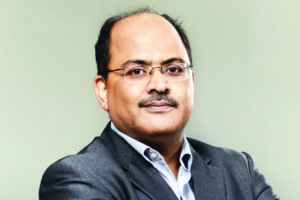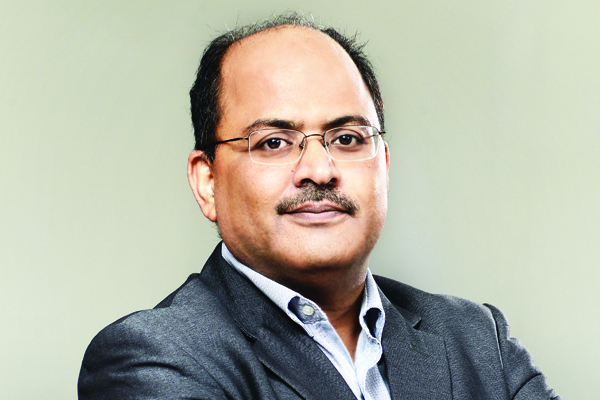 We are among the most technologically advanced hospitals with fully integrated IT-enabled solutions for efficient hospital management and with this fully automated information system, we are able to put in place a very efficient system for quality care and better outcomes, says Dr Mradul Kaushik, Director, Operations and Planning, BLK Super Speciality Hospital, in conversation with Elets News Network (ENN).
What are the significant aspects of BLK Super Speciality hospital?
Each information with regard to clinical programmes and patient care is paramount and vital for the hospital. Information related to the availability of laboratory reports, medical records, images and critical tests results is required for clinical decision-making. Availability of such information on real-time basis significantly contributes to clinical outcomes which enhance our credibility as provider of high quality care.
As a health institution, it is important for us to keep a close eye on how the clinical treatment is being given. We have integrated entire settings and services with efficient information system and this makes us different from others. Every health institutions have their own way of collection of vital information, however, our focus is on entire chain-right from Admission to Discharge. For us, it is very important to get regular feedback from each concerned. So how is the feedback being taken, how is the clinical rounds being conducted, who are the doctors available on the floors, what kind of clinical programmes are supported- these questions/feedback play a critical role in our information gathering system.
In our hospital, we have a three-tier system in most intensive care areas. So, there are three layers of residents and at least two or three layers of nurses in most intensive care areas. Hence, integrated automation in Information system has really improved our functioning at all levels. Obviously, if required information is passed on in an intelligent manner, it would have a very positive impact on outcomes.
"AUTOMATION HAS HELPED US TO CREATE A SYSTEM WHERE REACTION TIME IS ALMOST INSTANTANEOUS. IF PATIENTS SAMPLES ARE SENT TO LABORATORY, WITHIN 45 MINUTES TESTS RESULTS ARE AVAILABLE ONLINE. THIS REAL-TIME AVAILABILITY OF RESULTS IS A GREAT SUPPORT. IT CAN BE SEEN EASILY FROM ANYWHERE BY DOCTORS AND OTHER HOSPITAL STAFFS."
How significant is technologys role in BLK Hospitals functioning?
We are one of the most technologically enabled hospitals. Entire hospital is fully IT-enabled. If you go to even Blood Bank, 99.5 per cent entire process is automated. Though we maintain physical record too, we have ensured everything is automated. Following the automated process results in real-time information about the availability of blood, stock, expiry and all other vital items. There is no need to look into the register for everything.
As diet is a critical component in patient care, we have made our kitchen fully automated. Automation is helping us significantly. Every food that is delivered from the kitchen and reaching to the patient is tracked through barcode. Similarly, for medication also we use bar-coded delivery and barcode scanning. We have fully automated lab with analyser which can do 1,200 samples per hour. Automation has helped us to create a system where reaction time is almost instantaneous. If patients samples are sent to a laboratory, within 45 minutes tests results are available online. This real-time availability of results is a great support. It can be seen easily from anywhere by doctors and other hospital staffs.
For surgeries, our operation theatres (OT) are also integrated with ITenabled solutions. In OTs, we have put modular theatre, new machines, and advanced microscopes. Now we will be having advanced robotic surgery system for complex surgeries. Automation would prove a big support here as well. I do believe that technology is only enabler and people behind the technology are more important. We train staff to use technology efficiently. Senior most doctors train their juniors and process goes down for other staffs as well. The automation has helped us in making our audio-visual training process for Basic Life Support (BLS) and Cardiac Life Support very effective. Now, we are providing training to many nursing homes for BLS.
How have you been ensuring integration of lab/hospital and clinical systems?
We are among the most technologically advanced hospitals with fully integrated IT-enabled solutions for efficient hospital management and with this fully automated hospital information system, we are able to put in place a very efficient system for quality care and better outcomes. Microsoft provides us back-end support with a fully integrated navigation system. This system is complemented with locally developed CRM tool. Moreover, we have HRMS, a complaint management system within the hospital for internal users and a feedback system for patients, which is fully integrated with routine health information systems (RHIS).
Going forward, this year we are bringing in some innovative measures as well. For example, we are adapting TPA management software, primarily for the benefit of patients and families. We are aware that health insurance process takes lot of time and hospitals are blamed for delaying the discharge process. We have put a touchscreen on all floors in admission area and discharge area to smoothen the whole process. We have automated admission process, one can easily monitor how much time it takes. The counselling centre is available to guide patients.
In a clinical system, we are going for an electronic medical record (EMR) very soon. An Indian company has developed an effective App which is very useful for out-patients. Its a good app which is not depended on a particular device and can be used on Facebook on mobiles, Tablets, and Laptops. And it is customised to every doctors requirements. By April 1, we should be rolling it out across the hospital.

Follow and connect with us on Facebook, Twitter, LinkedIn, Elets video