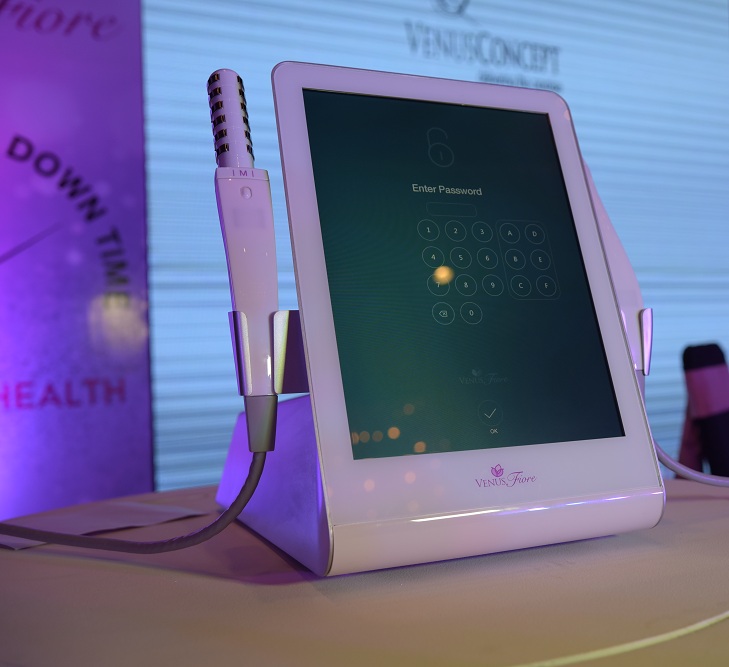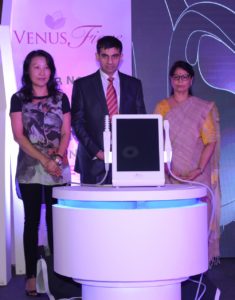 Eyeing 10-12 per cent share in Indian feminine health market, leading medical aesthetics company Venus Concept has launched Venus Fiore, an advanced non-invasive multi-treatment device for internal vaginal health restoration, labia tightening, and mons pubis reduction.
Our idea of innovation is always focused towards safe, comfortable and effective treatment. We understand the concerns and need for feminine health… Venus Fiore is a platform for treatments resulting in internal vaginal health restoration, labia tightening, and mons pubis reduction, said Melissa Kang, Vice President-Global Marketing, Venus Concept.

According to Dr Navneet Magon, Consultant in Urogynecology and Cosmetic-Plastic Gynecology at the Fortis La Femme Hospitals, the device uses multipolar radio-frequency technology coupled with PEMF that seems like a big technological leap over the existing technology, and a promising new thing in the arena of non-surgical vulvo-vaginal rejuvenation.
In the era of women empowerment women is very conscious about her health and hygiene. Feminine hygiene not only battles against the infection and detrimental diseases but it creates an aura of freshness around, when she is busy with the chores. Venus Fiore system helps to stabilise the vaginal mucosal health, maintain vaginal PH and also in proliferation of Lactobacillii " an essential bacteria of overall vaginal health, said Dr Dipti Dipak Patel, an infertility specialist and cosmetic gynecologist expert and Director of Love N Care Hospital, Surat.
The device promises to be a futuristic treatment modality, which is operator independent and extremely safe and non-surgical way of feminine rejuvenation.

Follow and connect with us on Facebook, Twitter, LinkedIn, Elets video