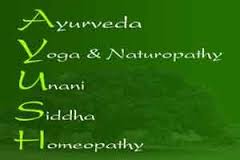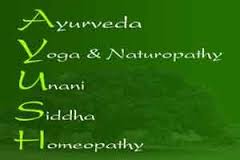 Chandigarh March 20: With an aim to provide uninterrupted supply of good quality AYUSH medicines free of cost through government hospitals, the state government on Monday notified Ayurveda, Yoga and Naturopathy, Unani, Siddha and Homoeopathy (AYUSH) Medicine Procurement Policy, 2016.
Every batch of medicines would undergo testing before it is distributed from government hospitals, Prathmik Swasthay Kendras, Government Ayurvedic, Homeopathic and Unani Dispensaries, Panchkarma Centres and National Health Mission (NHM) Institutions in the State.

This was revealed by a spokesman of AYUSH Department who said that in view of the directive of Union Ministry of AYUSH, preferably medicines having World Health Organization (WHO) Good Manufacturing Practices (GMP) Certification or AYUSH Premium Mark (a Voluntary Quality Control certification prescribed by the Drug and Quality control of AYUSH) would be procured.
He said that the objectives of the policy include preparation of standard lists of medicines, approved sources for procurement, quantification of demand and budget for procurement. Other such objects are placing of orders, receipt of supply, quality testing, stock entry, distribution of medicines, monitoring and uation and structure and function of the Departmental Technical Committee.
The spokesman said that the procurement would be made out of the standard lists of medicines and other essential items. These included list of shortlisted medicines of Ayurvedic, Unani and Homeopathic out of Latest Essential Drug List (EDL) as fixed by Department of AYUSH, Government of India, list of other classical/patent and first-aid medicines not included in the EDL, but available on Central Government Health Scheme (CGHS) or Directorate General of Supply and Disposal rates, list of herbal raw material, oils to be used in the state pharmacy and Panchkarma centres respectively and lab reagents to be used in Drug Testing Lab (DTL), dispensing material and other items used in Hospitals, Community Health Centres, Primary Heath Centres and Government AYUSH Dispensaries for dispensing of medicine and other medicines recommended by the Departmental Technical Committee.
The procurements would be made on the basis of the above mentioned lists and these lists would be reviewed by the technical committee of the department at least once a year to include or delete items from time to time as per the requirement. He said that the essential drugs and medicines required for implementation of Centrally sponsored and state schemes and those under NHM would preferably be procured from Central and state public sector undertakings and pharmacies under State Governments and Cooperatives, who have their own arrangements for manufacturing AYUSH medicines. All interested Central and State Public Sector undertakings, pharmacies under State Government and Cooperatives would be required to participate in the limited tendering process on the basis of condition imposed by Government of India.

Follow and connect with us on Facebook, Twitter, LinkedIn, Elets video