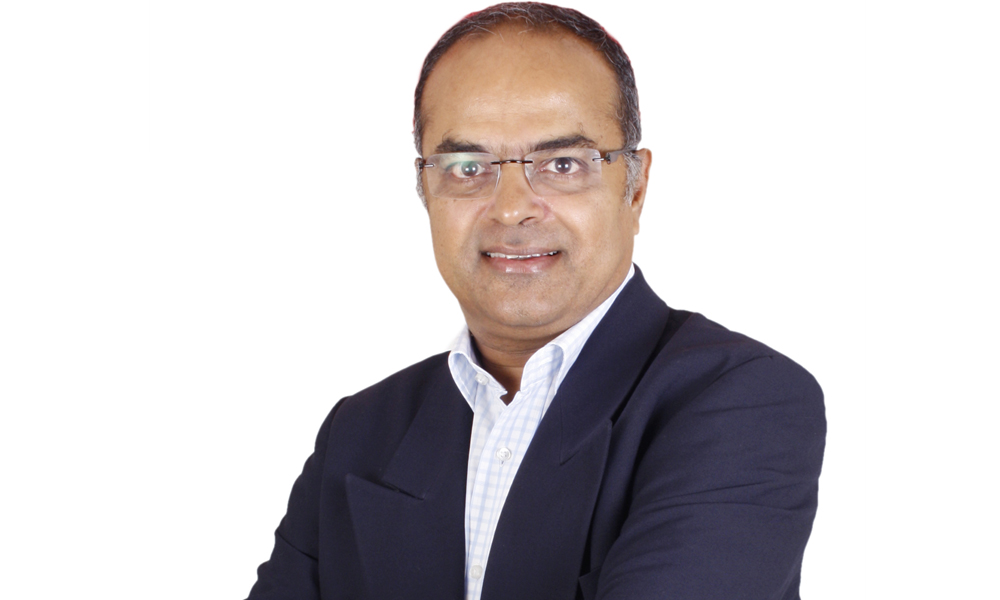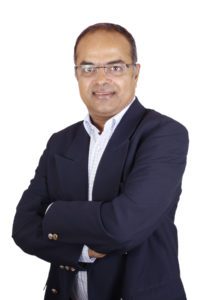 In a country where nearly 70 per cent of the population lives in rural communities, e-health initiatives under Digital India are poised to change the game for our healthcare sector and the one billion it serves, says Nagendra Venkaswamy, Vice President, India and South Asia, Riverbed Technology.
The potential of the Indian healthcare sector has spawned a new generation of digital health startups like SeeDoc, Zoctr and Practo, a slew of new mHealth apps, and a corresponding influx of foreign investment. It will also play a significant role in the future growth of the overall Indian healthcare market predicted to reach $280 billion by 2020 (Source: Deloitte).

While the governments effort to drive digital healthcare in India should be applauded, we still have an enormous task ahead to make it a reality. Challenges exist. The basics, like broadband infrastructure and the skills to increase the reach and capabilities of digital heal thneed to be addressed. Simply digitising legacy healthcare processes will not be enough.
mHealth apps, for example, rely on a set of complex connections between a mobile device, the cloud, the data centre, and a local office. It is only the final step for example, successfully booking an appointment with a doctor – that a user actually sees on their smartphone app. Thats quite an extensive process when you think about all of the networks, data and dependencies on back-end applications and compute that is involved.If one component fails, performance is impacted.
Further, digital transformation places significant demands on the digital infrastructure. The increasing adoption of cloud technologies, and explosive growth in the number of connected devices and data fueled by digital health will bring significant strain and complexity to legacy IT systems. This could threaten performance and the user experience. In some cases, digital health initiatives will fail to take off altogether.
Unless healthcare organisations address this, implementing digital technologies will be more of a scrappy fix than a productivity and access-enhancing miracle. This requires dealing successfully with massive disruptions in three organization-critical areas of performance, visibility and efficiency.
Performance
Consumer expectations in the digital era are at an all-time high.Patient and healthcare providers are no different. Ensuring a great e-health experience will be critical, but the nature of disruptive technologies will make this a challenge.
The next generation of healthcare services are highly data-driven (think e-health records, e-prescription services, and online doctor-patient matching services), bandwidth-intensive (think virtual doctor visits, telemedicine and remote surgery), and supremely connected (think smartphones and tablets and wearable devices that capture healthcare data).
Ensuring those apps and services are accessible to all requires the use of diverse networks spanning remote locations, data centers and cloud environments. These highly distributed application architectures increase network latency and complexity that impairs application performance. This can mean all the difference to a patient receiving timely medical advice from their doctor over Skype, or e-pharmacy fulfilling critical prescriptions online.
Throwing bandwidth at the app or service wont solve the latency issue its a problem of physics. The good news is that technologies like WAN optimization can bend the laws of physics, but they can also help redirect apps to the fastest path to the user, support end-to-end encryption (SSL) for security and direct-to-cloud acceleration for upload or download of data.
Visibility
With apps, services and users coming from everywhere in the digital world, a tech outage is inevitable and can have many consequences. In the event of an outage, physicians might not be able to consult with one another about a patients condition or treatment in a timely manner, which will ultimately affect the patients overall care. If clinical systems go down, the ability to provide care can become significantly compromised.
To tackle such situations in the new era, healthcare organisations must thoroughly understand their infrastructure and how applications are performing. That knowledge starts with enhancing awareness by looking for where things work and where they don't work.
An integrated approach to monitoring and troubleshooting application and network performance is one way to gain visibility. There are tools that automate and streamline the collection of key metrics into one dashboard, empowering IT leaders to highlight concerns. They can then assign technical teams to forensically examine the root causes of performance limitations, errors and slowdowns.
Efficiency
As healthcare data continues to grow at 48 per cent per year (source: EMC-IDC report), healthcare organisations are facing new expectations that stem from the always on, right now digital world. Patients want faster access to services, personalised experience and connectivity 24/7. This clearly implies immediate, full-range access to quality care, anywhere, anytime. To fulfill the need, organizations have traditionally implemented cumbersome edge IT infrastructure locally to provide fast, local access to apps and data. But the reality is that this distributed model reduces branch employee productivity because app performance problems last longer with greater impact, and data backups, disaster recovery, and other basic operations take longer.
For organisations to succeed in their digital transformation, IT must reduce the complexity tax in order to focus more resources on innovating with digital services rather than on cutting costs and putting out fires.
Healthcare enterprises need solutions for centralising edge IT infrastructure and operations in a data center or cloud under expert IT staff, to maximise both the efficiency of IT staff and productivity of edge employees, to regain control of 100 per cent of company data, and to improve business agility by delivering apps and services to users when and where they need them.
The time to act is now
In future, an amalgamation of digital and healthcare services could provide the long awaited personalised healthcare approach that would empower participating individuals make informed decisions. These changes will lead to quality care, improved customer satisfaction and cost effectiveness. Like any other industry, this sector too will face its own set of challenges such as technology barrier, regulatory issues etc. The responsibility is now on the stakeholders of the healthcare ecosystem to collaborate and build a sustainable model backed by strong IT foundation. If we get this right, the rest will fall in place.

Follow and connect with us on Facebook, Twitter, LinkedIn, Elets video