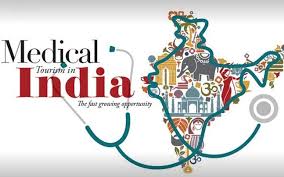 It is not news that Medical tourism is a growing sector in India. In October 2015, India's medical tourism sector was estimated to be worth US $3 billion. It is projected to grow to $7"8 billion by 2020.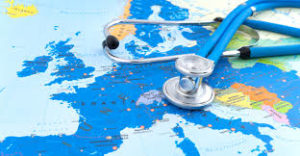 The Medical Tourism Market Report: 2015 found that India was "one of the lowest cost and highest quality of all medical tourism destinations and offers a wide variety of procedures at about one-tenth the cost of similar procedures in the United States." McKinsey and Company has revealed in one of its studies that medical tourism is increasing at the rate of 30 per cent in India. Chennai, Kolkata, Mumbai, Hyderabad, Bangalore and the National Capital Region received the highest number of foreign patients primarily from South Eastern countries, with Chennai having come to be known as "India's health capital".
Why then, Puducherry is lagging behind in this segment? Is it because Private hospitals do not receive any such enquiries? It may be the case. As I check on the internet, I find very few websites with precise information, some one or two individual Consultants displaying their curriculum vitae, which fails to keep me engaged and does nothing to motivate me to make a call or write an email inquiring about the facilities they have to offer. Or is it due to indifference or dilly-dally attitude of private hospitals towards giving, what it takes to satisfy a foreign patient? Maybe or even if they do get an enquiry, it hardly materializes into a patient flying down, getting operated, recuperating while sight-seeing and flying back healthily and satisfactorily.
Puducherry receives a large number of tourists and tourism, which nearly 7 to 10 per cent of the gross state domestic product. Owing to the increased tourist flow and the significance of the medical tourism, a need is felt to position Puducherry as a medical tourism business center. The same could be possible only if the perception of the foreign tourists and NRIs is taken into consideration since they are the target customers for medical tourism. This would make us aware of the prospects of Puducherry emerging as a medical tourism destination. Less than half of the tourists come for holiday as well as cure. A study quoted that almost 70 per cent of the medical tourists received information about the hospitals through their friends and the contact established with the hospitals is through relatives.
The most popular treatments sought in India by medical tourists are alternative medicine, bone-marrow transplant, cardiac bypass, eye surgery and hip & knee replacements. Puducherry definitely has all it takes. As an example, the Mahatma Gandhi Medical College & Research Institute, MGMCRI, a 1200- bedded teaching hospital has all facilities under one roof, including modular operating rooms maintaining highest standards of sterility, the 24X7 availability of latest diagnostic technologies, Doctors trained in western countries including US and UK, as well as English speaking personnel, due to which foreigners are less likely to face a language barrier, starred luxury rooms etc.
The hospital is also one of the first to receive certification for entry level by the NABH (National Accreditation Board for Hospitals). Not only has that but through ongoing quality programmes, our Doctors are achieving Clinical Outcome and success rates second to none, globally. Cost-effectiveness is also our key selling point., says Prof. Dr. Nirmal Coumare, Medical Superintendent, MGMCRI.
The cost differential is huge: Open-heart surgery costs up to $90,000 in Britain and $200,000 in the US; in Indias best hospitals it could cost between $15,000 and $25,000. Knee surgery costs Rs. 5.5 lakh ($7,700) in India; in Britain it costs $18,950. Dental, eye and cosmetic surgeries in western countries cost three to four times as much as in India. Further, compared to the Indian metros, there is a benefit of 30 to 40% cost reduction in Puducherry. One can get both knees operated in 6 to 7 lakhs here!
The ease of access , available medical Human Resource , stress-free accommodations for patient and patient attendees makes it an ideal medical Tourist destination . The day of Puducherry as the capital of specialised procedures especially Joint Replacements is happening now says, Dr. Naveen Thiyagu Joint Replacement Surgeon.
Talking of Alternative Medicine, Puducherry is infested with practitioners of Naturopathy, Acupuncture, Acupressure, Ayurveda, Music, Aroma. Needless to mention of the rich heritage, scenic beauty, and Auroville, the town offers. This is a winning ticket for the corporate medical sector and medical professionals in Puducherry.
Private Hospitals in Puducherry need not resort to practices of tie-ups with fly-by-night tourism agencies or poaching patients directly from the airports. They need to work towards getting foreign accreditations, aggressive marketing, upscaling services and developing the right attitude. All a foreign patient needs is a cost-effective solution.
The government should provide private hospitals treating foreign patients, benefits such as tax concessions, lower import duties and an increased rate of depreciation (from 25 per cent to 40 per cent) for life-saving medical equipment, prime land at subsidized rate, relaxing visa norms, converting the Puducherry airport from domestic to international, PPP MOUs and others. We could work on the Cuban model, where residents get free treatment and tourists pay. The Cuban government has developed medical tourism to generate income which is ploughed back to benefit its countrys citizens. But then we are talking about completely different ideologies. First, let us cash in on the potential at hand.
(Views are expressed by Dr. Swati Pawar, Deputy Medical Superintendent, MGMCRI)

Follow and connect with us on Facebook, Twitter, LinkedIn, Elets video