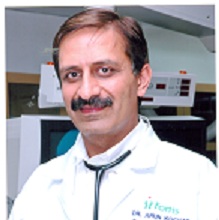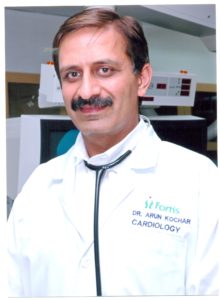 In the wake of a seven-year-old girl's death after she was admitted to Fortis Hospital-Gurugram for treatment of dengue and the family getting a bill of Rs 16 lakh, everybody seems to be aware of the truth. But to honestly examine the facts in a methodical manner has not been attempted at all. Doctors have been unilaterally judged by Aamir Khan, judiciary, union and state governments, media and almost everyone, writes Dr Arun Kochar, Senior Consultant, Cardiology, Fortis Hospital-Mohali.
A lot has been written, debated and criticised about doctors and hospitals recently and everyone seems to be vociferous about the health facilities and care givers. Doctors and hospitals are actually being portrayed worse than terrorists and the entire Fourth Estate rhetoric is focused on the irregularities, negligence and exorbitant cost of healthcare services.

In its enthusiasm to punch the medical community to pulp, the entire nation, including the government, is hyperbole on the supposed absolute apathy and callous, heartless attitude of the medical fraternity. It is without a doubt that loss of life due to negligence or absence of fundamental care to save a life is to be condemned and deplored in the strongest possible terms. The outcry in such a situation is overtly reasonable and needs to be scrutinised in detail. At the same time, going with the same rational would it not be public vigilantism to suspiciously doubt all doctors and hospitals? Would not that be equivalent of lynching without considering the counter argument?
Everybody seems to be aware of the truth, but to actually honestly examine the facts in a methodical manner has not been attempted at all. Doctors have been unilaterally judged by Aamir Khan, judiciary, union and state governments, media and almost everyone.
The present healthcare in India is actually a sad reflection of years of governmental negligence and insensitivity. Even after 70 years of independence who is to blame when India spends 1% of its GDP on health. A recent research by Lancet shows India ranks 154 out of 195 countries in terms of access to healthcare, which is worse than Bangladesh, Nepal, Ghana and Liberia. Who is to be blamed when only 30% of health care is managed by government?
The gap for the need has been filled adeptly by the private sector. Hospitals like Fortis have created a niche for themselves globally where not only quality services are being offered but standards of care are also equivalent to Joint Commission International (JCI). Maintaining quality criteria is a huge task and involves millions. Sadly, nobody is willing to pay the cost of maintaining standards of care.
No politician studies for 12 years to start working as a professional. An average doctor needs to keep studying even after the retirement age. Not to mention long duty hours, threatening attention from patients relatives, litigation fears and rising cost of living. It has been argued that not all doctors are ethical. Are all teachers, lawyers, politicians, bureaucrats, police personnel or businessmen principled? Doctors are part of the society and perhaps are as blameworthy as any other.
We would have been convinced of Aamir Khans intentions had he done up with a show on casting couch in films or
delinquency of police force or rampant legal hassles for a common man.
There is also a great hue and cry over bill that a patient has to pay in private hospitals. Patients compare quality of care with the Western standards and cost of the treatment with Indian public hospitals. Most of these government hospitals are short of manpower, equipment, basic facilities and oxygen.
In Indian private hospitals cost of bypass surgery is 40 times lower than USA and they are able to maintain same indices of patient outcome in terms of mortality and morbidity. Could government bear partial or total cost of the patients getting treated at private hospitals? Perhaps global insurance for all citizens would be a minimal payback by the government to the middle class tax paying Indians.
Lastly, we need to remember that doctors are as human as any other professional who are trying to do their best. Modern medicine is a highly evolved science where sensitive investigations, evidence based treatment algorithms and complex interrelated specialties are involved. Maintaining quality is not a low cost affair, especially when a human life is involved.
There is intricate interdependence and close relationship amongst all these and one hospital bill may not be interpreted, judged and prosecuted by a media overstatement.

Follow and connect with us on Facebook, Twitter, LinkedIn, Elets video