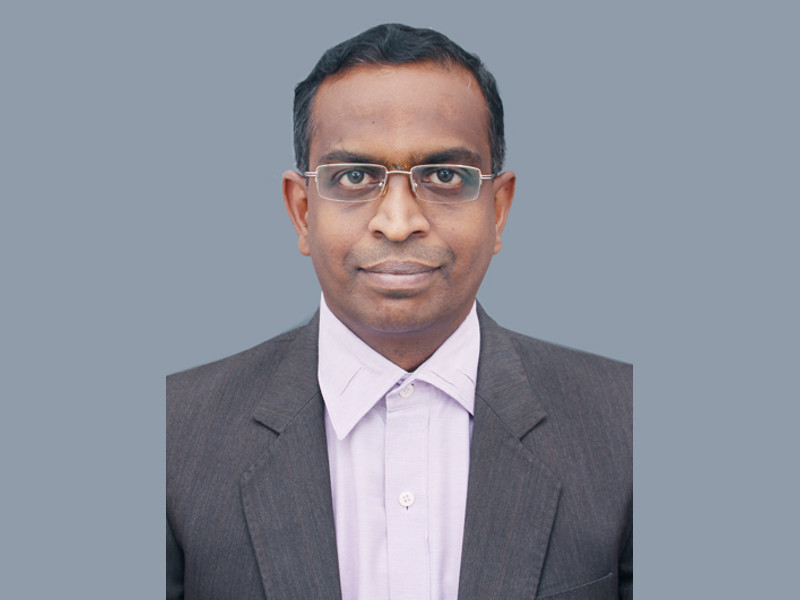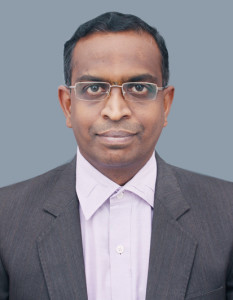 Cloud benefits the healthcare industry by providing a quick and accurate access to patients EMR at time of treatment, says Krishnamurthy Ramalingam, CEO and Founder, Galactic Medical Databank Private Limited, while speaking to Elets News Network (ENN)
What are your views on Healthcare standards in India?
India is evolving and we do have customised Indian version of HL-7, telemedicine standards and EMR standards, but we still need interoperability standards, health policy for hospitals /doctors to send patients medical history within 24 hours upon patients request. Patient should be the absolute owner of his/her health data (not hospital or insurance company), etc. Many of these standards are already available and implemented in many countries just that we need to adopt it in our country. Singapore has adopted and implemented healthcare IT across their country within a timeline of 3-4 years where all public (80%) and private (20%) healthcare delivery clinics and hospitals store their entire patients health data on their private cloud and every citizens health insurance is covered. The cloud computing in healthcare space is developing rapidly.
What according to you should be done to radically change the healthcare service delivery with ICT intervention? What is your company doing in this regard?
Our company has developed a disruptive innovative product and global integrated digital health platform GMDCLOUD, which seamlessly integrates with various stakeholders such as patients, doctors, clinics, hospitals, insurance companies, pharmacy, diagnostics centers, and corporate companies. We have implemented international healthcare standards ICD9, ICD10, SNOMED, CPT4, HCPCS, HL-7, DICOM, HIPAA, HITECH ACT, Meaningful Use, etc. GMDCLOUD also supports Indian languages. We are already implementing it in few tertiary care centers in India and few inquiries from Middle East countries too have come. We feel proud to be a part of Make in India and Digital India initiatives of our government and we might also be able to come up withDigital Health for India in five years period.
How important is cloud technology in healthcare?
Healthcare on cloud benefits the industry by providing quick and accurate access to patients EMR at the time of treatment. It ensures better coordinated care of patients moving across different levels of healthcare delivery – primary, secondary and tertiary care and also across different healthcare providers public, private, clinics, and hospitals. It helps in taking accurate clinical decisions and saves money on repetitive diagnostics procedures. Healthcare analytics can be used for effective and efficient management of chronic diseases, epidemics, collaborative medical research, and collaborative clinical trials on rare diseases at various levels (state & central). It is helpful in effective and efficient insurance claims settlement.
Could you give us an insight into the prospects of cloud computing in India? What are the services that companies can look to offer?
As per WHOICMR statistics of 2013, Indian healthcare providers are adapting advanced technologies to offer better healthcare services to their patients, to reach out to the rural areas and to improve operational efficiency. Telemedicine industry is expected to grow and average spend on technology is estimated to increase from US$ 53 billion in 2012 to US$ 150 billion in 2020. Medical Tourism is estimated to grow from 150,000 in 2005 to 10 million in 2020, as India has the advantage over lowest cost and best medical treatment and specialists with almost zero waiting time.
What isyour assessment and strategy towards cloud technology?
There has been a series of developments taking place in cloud technology over a decade with lots of standards and security systems built around it. There are also lots of vendors such as Microsoft, Amazon, Google, Dell, IBM, etc. offering infrastructure as services. Software companies can concentrate on their product rather than worrying on infrastructure. We prefer Microsoft Azure due to its seamless integration of its products and easy learning that even a software developer (fresher) will be quickly able to build and host on it.
What are the challenges in healthcare delivery in India?
India is second largest populous country with more than 1.25 billion Indians; we need to understand about our healthcare needs before we come up to the challenges. We have about 65 per cent population living in rural India and 35 per cent in urban India and how are their healthcare needs met. As per World Health Statistics 2013, WHO-ICMR, India has 0.7 physicians per 1,000 patients, lower than the WHO stipulation of minimum ratio of 1:1000. In next 10 years, there will be acute shortage of 600,000 doctors and we need to work towards addressing these issues. How many Indians have healthcare insurance? Many countries, like the US government, cover the health insurance for kids and senior citizens; U.S. also has Health Insurance Exchange where uninsured US citizens can buy health insurance at affordable cost (volumes bring down the premium cost).
What are the benefits of Electronic Medical Records overPaper Medical Records?
EMR has advantages in terms of Efficiency, Time, Cost, Storage, Security, Access, Readability andAccuracy. India should look fortransforming from paper records to EMR which is already happening in many private hospitals.A few states have taken the initiatives to move towards EMR and storing in Cloud, but still there is huge potential for others to adoptto reap the benefits. In the US, there was a mandate to move towards EMR in fiveyear period and the deadline was 30th Sept 2015. India also needs such aggressive health policy.

Follow and connect with us on Facebook, Twitter, LinkedIn, Elets video