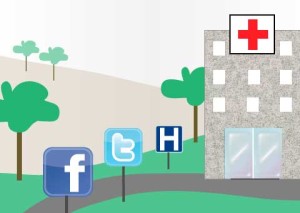 The language used in everyday social media posts is likely to have a strong connection to an individual's health outcomes, a new research from University of Pennsylvania states.
The new results suggested that by building a language databank, it may be possible to link social media content to healthcare outcomes.

"We don't often think of our social media content as data, but the language we use and the information we post may offer valuable insights into the relationship between our everyday lives and our health," said study's senior author Raina M Merchant.
For example, among individuals diagnosed with abdominal pain, 21 per cent used terms such as "stomach pain" and "belly ache" on Facebook compared to eight per cent of individuals without that diagnosis who used those terms.
"These findings suggests that social media is a promising avenue for exploring how patients conceptualise and communicate about their specific health issues," said study co-author Lyle Ungar.
Some of the information is explicit like "I forgot to take my water pill for my heart failure today", and others are more subtle like a series of photos with salty foods.
Variations in word complexity could suggest cognitive decline, or a change in the number of words per post or network size might be indicative of a depressed mental status.
Posted content could also reveal information about adherence to prescribed medications, new medical conditions, or health behaviours like exercise and diets.
"There is a rich potential to identify health trends both in the general public and at the individual level, create education campaigns and interventions, and much more," Merchant added.
The researchers also found that individuals with a given diagnosis in their electronic medical record were significantly more likely to use terms related to that diagnosis on Facebook than patients without that diagnosis in their electronic medical record.
The study was published online in the journal BMJ Quality and Safety.

Follow and connect with us on Facebook, Twitter, LinkedIn, Elets video