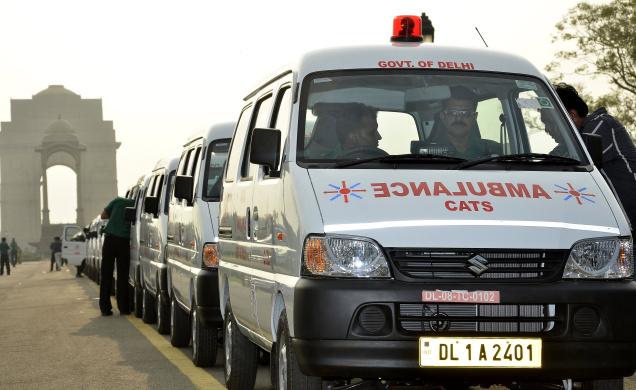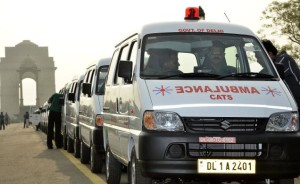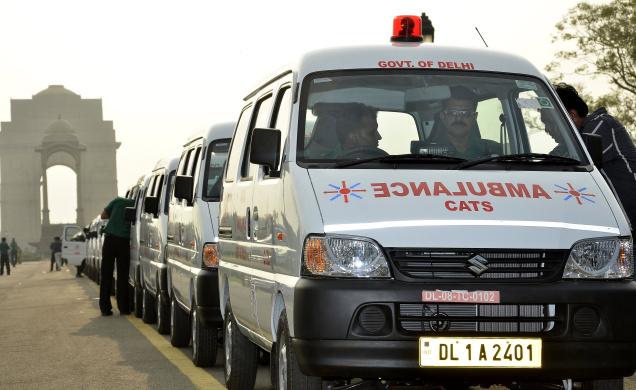 To provide on the spot healthcare the Delhi government signed an MoU with tech giant Wipro for procuring and maintaining 110 modern ambulances, besides setting up and operating a modern control room, under its "Home to Hospital Care" Scheme in the national capital.
As per the agreement, Wipro will procure 100 basic life support and 10 advanced life support ambulances and it will also look after operation and maintenance of ambulances.

"The total cost of the project is around Rs 13.90 crore, which includes six-year maintenance and technical support costs. As per the MoU signed between Delhi Government's Centralised Accident and Trauma Services (CATS) and Wipro Ltd., a state-of-the-art modern control room will be set up at east Delhi's Laxmi Nagar area.
"The modern control room will be functional within 175 days. It will be the most advanced in India, capable to meet the present and future requirements in terms of hardware infrastructure, software application," the government official said.
As per the plan, the modern control room will have 20 seats and the facility will be ISO certified. There will be a separate seat for four people which will work as backup control room.
"To maintain data backup of the control room, it will be stored in cloud storage. The high-tech system will also have facility of application based caller location identification system for smart phones and MTNL landline phones to know the exact coordinates of caller on GIS map. For efficient call management, control room will also have a facility of real time 'Call in Queue'," the senior official said.
"We will also be able to locate and track all the ambulances available in the field through GPS. In order to increase the efficiency and prompt response, the nearest available ambulance will be dispatched in case of emergency through Computer Aided Dispatch (CAD) system," he said.
All the ambulances will be connected with the control room and will come with high-tech communication facility.
"Each ambulance will have mobile data terminal for call transfer and event logs. It will also have facility of automatic route navigation system to reach the incident site at the shortest possible time," the official said.
It will also enable pre-hospital notification system in 60 government and private hospital for prior intimation regarding arrival of patient by CATS ambulances.
The software application will have features to identify incidents of mass casualties and generate automatic alerts and response to other agencies.
Free CATS services will be made available under the scheme in emergency situations.
"Free services include injuries of chest, abdomen, pelvis or spine, crush injuries or severe allergy or drowning, any burn caused by electric shock or lighting, any other life threatening, medical emergencies," the official said.
Such service will continue in existing medical situation – accident and trauma victims, transportation of pregnant women for delivery and post-delivery, victims of sexual assault, inter-hospital transfers.

Follow and connect with us on Facebook, Twitter, LinkedIn, Elets video