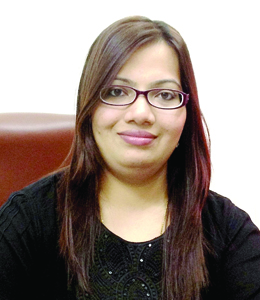 With the growing market of In Vitro Fertilization (IVF), government should make the treatment affordable and accessible to economic weaker sections, says Dr Shobha Gupta, Medical Director and IVF Specialist from Mothers Lap IVF Centre in conversation with Romiya Das of Elets News Network (ENN)
Could you brief us about the Indian and Global IVF market?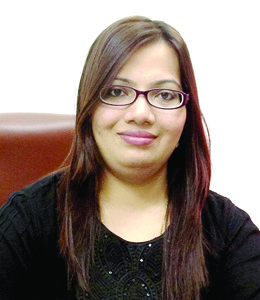 The global IVF market is expected to reach US$ 11.3 billion by 2021, at a CAGR of 7.0 per cent from 2015 to 2021, according to a report by Reportstack. Reduc- tion in conception rates mainly in women aged 40 years or above, delayed preg- nancy in women suffering from gynecological conditions, changing lifestyle and fertility disorders are the major factors that drive the market growth.
The IVF market in India is estimated to be worth Rs 5,000 crore in the next three to five years and cross the Rs 10,000 crore mark by 2018. The clin- ics offer services such as artificial insemination by husband or donor sperm, gamete intra fallopian transfer (GIFT), in vitro fertilisation and embryo trans- fer (IVF-ET), intra cytoplasmic sperm injection (ICSI), donor egg treatment, donor embryo treatment and endoscopic diagnosis as well as the use of a sur- rogate mother. Presently, the field of reproductive medicine is witnessing a paradigm shift with new techniques being added and the same being educated to the people at large. India, being at the forefront of reproductive medicine, has become a Mecca for all the IVF treatments available around the world. The Indian IVF sector accounts to around five billion dollars and has around 500 plus IVF clinics across the country. So, the opportunity lies here when we see the market growth and thereby increase in countrys GDP too.
What are the current market trends?
The infertility treatments have im- proved, options have expanded, and doctors are more skilled at the techniques such as IVF treatment, cost effective- ness, awareness about IVF and surrogacy, and new IVF methods like Intracytoplasmic sperm injection (ICSI), Blastocyst culture, treatment for male infertility, egg or embryo freezing, donor eggs are the latest techniques for treating infertility. The cost of fertility treatment is compar- atively less in India to other western and European countries, owing to readily available surrogate moth- ers, egg and sperm donors. Further on, benefits associated with fertility tourism are numerous. India is great place for getting high quality medical treatments in affordable manner. An average IVF cycle in the US cost US$ 10,000 whereas in India it is availa- ble for about US$ 3000. We have pro- gressed in the field of medical scienc- es at par with western countries and live well up to the expectations of our inland as well as overseas patients.
What according to you are the major issues need to be addressed by the government in this sector?
A system must be introduced to pro- vide affordable IVF treatments in pri- vate hospitals for the economically weaker section patients. Expensive medicines should be made avail- able at affordable rates across all the medical stores in the city. As the medical tourism adds to the GDP of the country, the patients coming from abroad for treatment, there must be a provision to avail visa benefits for their caretakers as well.

Follow and connect with us on Facebook, Twitter, LinkedIn, Elets video