There is a need to work and make IVF an essential part of healthcare, rather than a luxury treatment, where there is limited government support in drug pricing, says Dr Prassan Vij, Senior Specialist and Head, Reproductive Medicine Unit, St. Stephen's Hospital, New Delhi, in an interview with Souvik Goswami of Elets News Network (ENN).

Q What drove you to choose reproductive medicine as area of specialisation?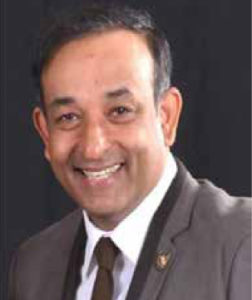 During my post graduation days in 1996, IVF treatment was still in its nascence in India and a 'part time' commitment of doctors. Only a couple of specialised centers in the country had this facility. I wanted IVF to be available in every part of the country and take it to the people who could not afford the treatment. So, with my laparoscopic expertise, which was again an expensive option then, and IVF training, I committed my services to St. Stephen's Hospital which provides affordable IVF and laparoscopic surgery to the society. IVF is cutting-edge technology and we, in India, are the pioneers in the world to have so many IVF centers now. It is a logical conclusion of my 10-12 years of training at JIPMER Pondicherry and CMC Vellore.
Q Is IVF an answer to the issues just mentioned by you? Why?

IVF is not just an answer rather it is the only option for many couples with poor tubal health, extremely low sperm counts, and unexplained infertility. Imagine helping a couple to have a pregnancy where the man has zero sperms! We dig out sperms from a Testicular Biopsy here and with a few sperms extricated we could fertilise the eggs of his wife in the lab. We help such hopeless couples to have their own biological children… Thank God, there's IVF!
QIn India, IVF treatment is still very costly, beyond the means of many. Should healthcare stakeholders like hospitals, insurance companies and others come forward to make IVF treatment affordable?
As a missionary hospital, we are doing a great job to keep the cost under control. Even a few government hospitals have started providing IVF treatment free of cost. Though most of them do charge for the injections used for egg harvesting, it is still a great relief for the people who cannot afford treatment at a private hospital. There is a need to work and make this an essential part of healthcare rather than a luxury treatment where there is limited government support in drug pricing.
Why don't the insurance companies come forward to help? Even though only 15% population is affected with infertility, I am sure if there will be an 'Infertility Coverage' that would be a great help. It will be great for the companies as well as for those few couples who eventually claim the infertility coverage.
Q What challenges exist in availing IVF treatment in India?
It is education on the patient's part and sincerity on the doctor's part. If the patient understands the importance of having the first child before the woman turns 35, almost 20 percent of the couples, seeking infertility treatment in the metros, won't need any!
IVF centers across the metros should realise that every patient coming into the clinic is not an IVF patient because in many patients the basic infertility treatment protocols can be fruitful prior to resorting to IVF.
I have seen numerous normal healthy patients who actually had IVF within 6-12 months of their marriage. Now, this is also a patient-driven demand sometimes, but the challenge is to educate and counsel the patients that even IVF is not 100 percent successful.
So, some patience on patient's part and some counseling on the doctor's behalf will make this a more understood branch of medicine.
Q How do you foresee the future of reproductive medicine?
It looks bright. We are getting the government interested in solving many issues pertaining to delivery of 'Assisted Reproduction' to the community. Some stricter surveillance is also on the cards since the ICMR (Indian Council of Medical Research) has made many mandatory inclusions in labs providing IVF treatment. This, of course, is a good time for the patients to avail the benefits of this exciting science.
Follow and connect with us on Facebook, Twitter, LinkedIn, Elets video