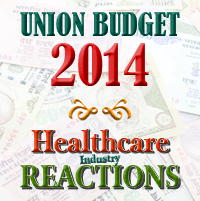 Highlights of the Union Budget 2014-15 with special reference to health sector:
Free Drug Service and Free Diagnosis Service to achieve Health For All.
Two National Institutes of Ageing to be set up at AIIMS, New Delhi and MadrasMedical College, Chennai.
A national level research and referral Institute for higher dental studies to be set up.
AIIMS like institutions in Andhra Pradesh, West Bengal, Vidarbha in Maharashtra andPoorvanchal in UP. A provision of ` 500 crores made.
12 new government medical colleges to be set up.
States Drug Regulatory and Food Regulatory Systems to be strengthened by creating new drug testing laboratories and strengthening the 31 existing State laboratories.
15 Model Rural Health Research Centres to be set up for research on local health issues concerning rural population.
A national programme in Mission Mode to halt the deteriorating malnutrition situation in India to be put in place within six months.
The furore about the much awaited Union Budget 2014-15 is over. The second policy statement after the Rail Budget 2014 has drawn a mixed bag of reactions from various stakeholders in the healthcare. We present here some of the views on the Union Budget from the stalwarts of the healthcare industry. Fresh views will be updated here as and when we receive them.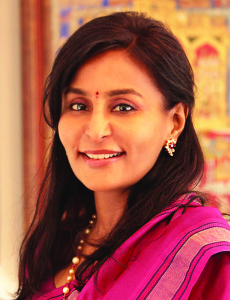 A realisticand investor-friendly budget: Mrs Suneeta Reddy, MD, Apollo Hospitals Group

"The 2014 Union Budget seems promising and has laid clear emphasis on facilitating infrastructure and long-term funding. The proposal for setting up of four new AIIMS and thereafter in every state in the coming years is a big step in the right direction. Similarly, from an affordability perspective, the increase in FDI provision to 49 percent for the insurance sector has a direct bearing on access to overall coverage with healthcare being a critical subset. From a public health perspective, Swach Bharath Nirmanis important as it is helps decrease healthcare costs given that it is preventative in nature. On the same lines, the increase in taxes on tobacco and cigarettes is once again an effort to make India healthier. In terms of delivery of healthcare, the budgets emphasis on win-win PPP models enhances both flexible innovation and funding options. Finally, medical tourism has been given a new thrust with suggestion of e-Visas at airports on arrival for tourists."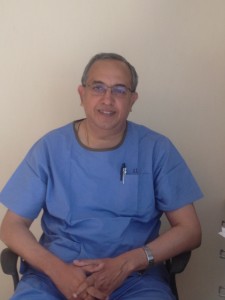 Modi Governments first budget is fundamentally sound – it looks at reforms to revive growth, while avoiding the temptation to spend beyond the countrys means: Dr Ramen Goel, Senior Bariatric and Metabolic Surgeon, Hinduja Healthcare, Khar, Mumbai

"The Governments focus on Health for all is visible by provision for free drugs and free diagnostic services. Establishment of 15 model rural health research centers for better health care facilities in rural India is a step in right direction.
FourmoreAIIMSwithRs500croreallocation and 12 more medical colleges in government sector will not only improve healthcare but will improve doctor: population ratio which is extremely low in India.
Increase in taxes on tobacco by 10 percent and sweetened beverages by 5 percent is a small but definite step to discourage consumption of these by the masses in the long run.
Besides, the insurance penetration of India is very poor.The Insurance Regulatory and Development Authority (IRDA), in its annual report for 2012-13, said Insurance penetration stood at 3.96 per cent, which is extremely low.
The Government has raised FDI limit in insurance sector from 26 percent to 49 percent. I believe that a stronger insurance framework will be the single largest contributor to universal healthcare and I look forward to the passing of this bill in Parliament, and subsequent implementation."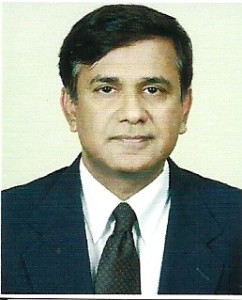 This is a very progressive budget: Mr Gopi Gopalakrishnan, President & Founder, World Health Partners

"The Budget 2014-15 lays stress on using communications technology to deliver various services to the citizens. I believe this will help further the growth of sectors like healthcare and help them reach the under-served areas of the country.
The Finance Minister has announced a Digital India programme to bridge the digital divide and ensure broadband connectivity at the village level and improved access to services through IT-enabled platforms. This is a commendable initiative that will strengthen governance and delivery of healthcare services in rural hinterlands.
The launch of Beti Bachao, Beti Padhao scheme to improve the delivery of welfare services to women is very encouraging. I believe that fixing fundamental issues in society will help us tackler larger problems.
In addition, the steps taken in the Budget to empower local technology manufacturers and increase focus on entrepreneurship are in the right direction. I welcome the thrust in the Budget on using technology to empower people in rural areas."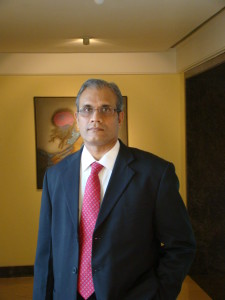 The Union Budget of 2014 is totally uninspiring and pedestrian: Dr Pavan Kumar, Consultant Cardiac surgeon at Lilavati Hospital & Head of Cardiac Surgery Department and Telemedicine Center at Nanavati Hospital in Mumbai.
"A lot was expected from the Namo Budget, but after the budget was announced, no difference can be seen between the current and the earlier government. There are no new reforms for the health or pharma sector.
If we talk about the health sector, the target of "Health for All by 2020" cannot be achieved by meager 1.7 percent out of the total budget. At least 3 percent to 4 percent is needed to make this dream come true.
How can this government justify the allocation of 200 crores for a statue when at the same time only 100 crores is allocated for "Save the Girl Child" movement?"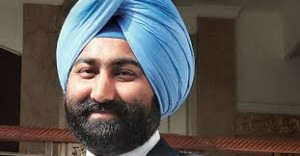 The FM has made his intent clear to reach out to all sections of society, balance growth, lower inflation and contain fiscal deficit. I would say it is a prudent budget: Mr Malvinder Mohan Singh, utive Chairman, Fortis Healthcare Limited
"Pro-growth budget looks to satisfy all sections of society. Signals intent to contain expenses and keep deficit in check.
The Finance Minister has done a good job in bringing out a budget that goes the extra mile in spurring growth within the present constraints of the economy. All sectors get support and there is a clear emphasis on providing an impetus to infrastructure such as Roads, Waterways, Sea Ports and Airports — precursors to kick starting the economy.
FDI limits for Insurance and Defence have finally been raised to 49 percent.
Easing of visa regulations and the development of specific tourism circuits with allocations targeted at preserving our heritage sites will also provide a boost to tourism and related services which are important cornerstones of the economy.
Higher budgetary funds for building infrastructure for Medical education, Engineering and Management are welcome steps. Specifically, the announcement to set up All India Institutes of Medical Sciences (AIIMS) in Bengal, Andhra Pradesh, Purvanchal and Jharkhand, with the eventual intent to cover all states, will go some distance in bridging the supply-demand gap for qualified medical personnel.
On the social front, schemes that target to improve the lot of the girl child, senior citizens, the handicapped and projects for improved sanitation, the availability of electricity and clean water are indeed welcome steps and inclusionary."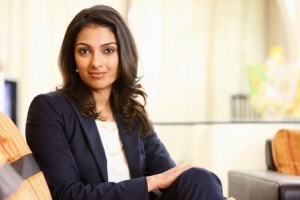 The overall budget has been very promising and all-encompassing which includes all sections of the population: Ms Ameera Shah, MD & CEO, Metropolis Healthcare Ltd.
"The Budget has accorded due importance to issues concerning Women, Children, Senior Citizens, Minorities etc.
While the lack of monetary allocation to healthcare is not an issue, what is more critical is to have adequate regulations and reforms to analyse how available budget and moneys have been used in order to take quality healthcare to one and all. The government should consider exempting healthcare from GST to truly make healthcare affordable to the common man.
The government should actually move from being a provider of healthcare and effectively partner with private players to be a buyer and taking quality care to the masses in the most affordable manner.
It is interesting to note that the government is willing to take up free drug service and free diagnostic service on priority. The government should definitely look at initiating Public Private Partnerships to take quality diagnostics to every corner of the nation and especially the rural areas.
It is again a noteworthy effort to take up quality diagnosis and treatment of Tuberculosis Patients. Multi drug resistance and extremely drug resistant TB strain has been a burden and has only been ever growing. Quality and timely diagnosis is the need of the hour. Central and state governments should spread awareness on timely diagnosis and quality treatment to the rural belt. They should partner with the private players to facilitate points of testing.
While it is re-assuring that the government is taking steps to tackle this growing health challenge, it is also important to note that there are already many existing programs for Tuberculosis with multiple partners. The need of hour would have been a focus on chronic and non-communicable disease which is again on the rise and needs to be taken up on priority in the nations health agenda.
There should have been more avenues for powerful healthcare reform programs which is clearly lacking.
A 500 cr allocation to set up four new AIIMS is encouraging, this is simply not enough to tackle the lack of healthcare infrastructure in the nation. There is a huge gap in health care spending, health care infrastructure and healthcare workforce. The investment in this sector has been much lesser than the economic growth and this has further crippled the industry. It is important to ensure adequate funds and keep various checks to be sure that is used efficiently.
Preventive healthcare which was on the agenda in the previous budget has been ignored in the current one. A provision was made for deduction on account of expenditure on preventive health check-up up to Rs 5,000 in 2012. There needs to be intense awareness on this allocation so that the common man will actually make use of the exemption
Rural health research is again a silver line and may have a long term positive impact on the rural health of the nation."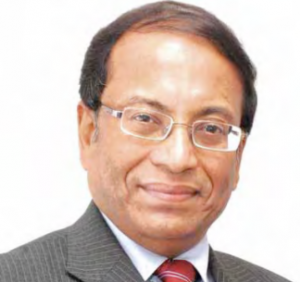 Mr. Anjan Bose, Secretary General, NATHEALTH, Healthcare Federation Of India
Finance Minister announcement of building more AIIMS and 15 rural research centres are commendable because that would help in making healthcare more affordable. On the other hand the focus on building local biotech industry and new biotech project in Kolkata and Pune is encouraging as well as it can help in bringing the cost of healthcare services down.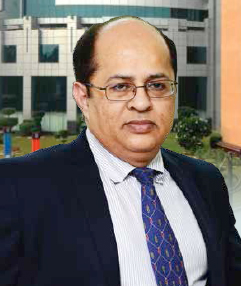 Mr Naresh Kapoor, Director Finance and Strategy BLK Super Speciality Hospital, New Delhi
It is heartening to note that the budget this year has addressed key public health issues that require utmost attention. The Free Drugs Service (FDS) and Free Diagnosis Service (FDS) will go a long way towards achieving health for all, a critical prerequisite of a prosperous nation. The move to set up 15 Model Rural Health Research Centres to focus on improving affordable healthcare and to augment the transfer of technology for better health care facilities in rural India is both timely and needed and we welcome this far-reaching vision of the Government of India. While there has been no explicit mention of the kind of role that the private sector will play, we are certain that the government recognises the critical contribution of private-sector hospitals like ours.​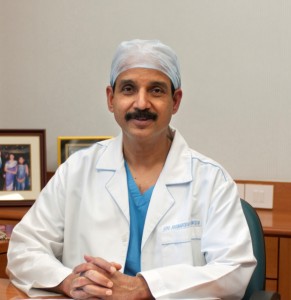 Dr Ramakanta Panda, Worlds leading Cardio-Vascular-Thoracic Surgeon, Padma Bhushan, Founder, Asian Heart Institute, Inceptor Asian Hospitals
While the budget adheres to a very strong fundamental plan for growth, there doesnt seem to be a great focus on healthcare per se. But looking at the interplay of factors that are critical to universal healthcare, four proposals stand out:
1. I applaud the budgets decision to set aside Rs 3,600 cr set aside for National Rural Drinking Water.
2. Toilets and drinking water in all girls' school to begin with. More than Rs 26,000 crore set aside The above two are critical- Universal Healthcare begins from water and sanitation. With 626 millions openly defecating, India has the dubious distinction accounting for 59 percent of 1.1 billion people worldwide who practice it. According to the UN, this is the riskiest sanitation practice, one of the main causes of Diarrhoea. Each day 3,000 children below 4 years die ofthis. Diarrhoea related illness deprive India of 73 million working days each year.
3. Four more AIIMS in Andhra Pradesh, West Bengal, Vidharbha and Purvanchal announced with Rs 500 crore set aside for the same. There will be 12 more medical colleges in government hospitals – this will definitely not only bring down the cost of medical education, but also set standards for its quality. It will also be encouraging an environment for research.
4. The FM has announced Skill India, a programme to train youths for jobs – we are not very clear on the details of the same – we hope that paramedical staff and nursing are a part of this plan.

Follow and connect with us on Facebook, Twitter, LinkedIn, Elets video