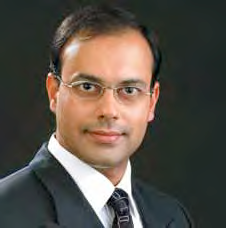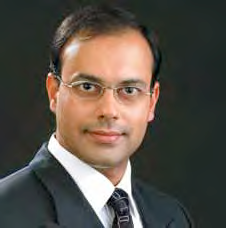 Vishal Beri, COO, Hinduja Healthcare Surgical, elucidates the exciting journey of Hinduja Group into boutique hospitals in MumbaiWe are looking at starting a 150-bedded dedicated cancer hospital at Amanora Park, Pune, where we will offer more radiation-driven treatment modalities
How is the hospital different from PD Hinduja Hospital?
As a group we have always been known for the P D Hinduja Hospital that has been a benchmark in healthcare for over six decades. However, we realised over time that as the occupancy started picking up we need to accommodate growing needs and trying to cater to the entire spectrum of patients was becoming a challenge. The realization that each section of population has separate needs, from the general ward to the suite room, prompted us to start a boutique hospital- that caters to additional sections of the population while the cornerstone would remain to be excellence in medical care. Our model is a blend of medical excellence, personalised care, aesthetic design , in an accommodating environment that is holistic, given the relatively smaller number of beds in the model. We are now two years into operations, focused on surgical specialities and it has been a successful journey for the Hinduja group as a new venture. We have seen that this benefits the patient, the hospital and the healthcare industry even as it addresses certain specific needs of the patient population.

Please share some of the key surgical specialities and your model of operations?
The spectrum of specialities includes General Surgery to more complicated like Orthopedic Surgery, Minimal Access Surgery, Cardiac Surgery, Neurosurgery and GI Surgery. Taking cue from the current trends in the market, our consultants are on fee for service model along with few full-time doctors. We have with us the leading medical and surgical consultants across the city and ensure our patients get the best service. Today there are close to 200 doctors working with us spread across multiple specialities.
What are your views on trends of hospital market in India?
The Indian healthcare market is expanding and it is in an exciting phase. The number of hospitals is growing in India which is a boon for the patients as they now dont have to travel across large distances to get quality care and service. On one hand we have the smaller or single specialty hospitals today taking care of specific medical needs of the patients, thus providing them an option instead of long waiting hours in the larger hospitals. This is a win-win situation in more than one way, for both the hospital and the patient, as the patient gets high quality of care at lower cost, treatment comparable to a larger hospital, the hospital itself has smaller overheads and teams to manage thus making it a viable business proposition all round. On the other hand, with large corporate houses now entering the hospital sector, we have large chains of hospital that have multi-city presence. There is scope for emerging partnerships that can be formed as the market is currently fragmented. To illustrate the point, if a central repository of patient records is maintained and shared amongst hospitals, we can slowly move towards the trend in the West, where super large groups of 1000-2000 beds create an ecosystem of excellence. In India today this is possible only in cases of larger corporate hospital groups and works within the group. Emerging corporate group presence and partnerships will enhance the process of seamless functioning through optimum utilization of technology in healthcare segment.
What are the growth plans ahead?
We are now on the threshold of expanding this business model. The idea was to perfect the set-up of a boutique hospital at one location and then look at replicating the same in. So we are now more or less ready to move into the next stage of expansion.

Follow and connect with us on Facebook, Twitter, LinkedIn, Elets video