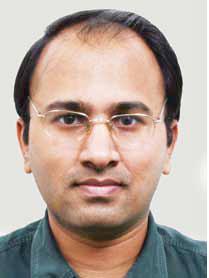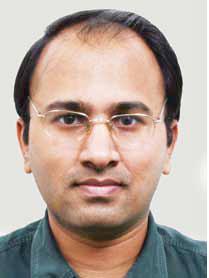 By Dr Mohit Chandra, Director, Digiscan
Certain aspects of medical education are particularly dependent upon teaching by microscope using glass slides. As medical education moves into the 21st century, new tools and methodologies have evolved into an innovative learning technique referred to as Virtual Microscopy (VM) and the image produced called Virtual Image. Virtual images are being used worldwide for e-teaching and e-learning of morphological sciences like histology and pathology. It is not a replacement of regular teaching methods; instead it is a great addition for quality enhancement of education. Its value lies in the ways it is utilized within the context of a well-designed, well-integrated and well-delivered medical curriculum. Though it is customary to introduce students to microscopes and glass slides at the beginning of medical and dental education, virtual slide laboratory will provide a better way of learning histology and pathology.
Medical Education
VM is going to bring about a revolution in medical and dental education. Futuristic class rooms will be devoid of microscopes and equipped with PCs or laptops. Professors will be showing virtual images and students will be viewing the images on their laptops. Next few years are going to witness an improvement in quality of medical and dental education in India and bring it at par with global centers of excellence.
Virtual slides are playing an important role in e-medical and e-dental education and provide 24×7 online access and reduced infrastructure costs for institutions. Unlimited number of copies of images can be prepared for teaching and self study. Comparison of two images can be done at the same time. Virtual slides provide enhanced capacity for interactive learning among students and collaboration among institutions, universities and professional associations for advancement of knowledge and provide a tool for continuing professional education.
Virtual slides are extremely helpful in institutes with high increased student – teacher ratio or inadequate staff. With virtual slides being used for teaching, infrastructure and hours and energy spent on preparing glass slide sets for undergraduate teaching or for conducting slide seminars and examinations can be saved and these resources can be utilized for other activities to enhance education. Individual assistance is not required in practical classes as students have access to on line images without restraint of time and space. Revision by self study by the students will reduce the need for revision classes before exams. Institutes deficient of good teaching material will be extremely benefitted as teaching material can be shared with resourceful institutions. This will not only enrich education but will also bring uniformity in education with inter-institutional collaborations. Virtual slides are being used globally for slide seminars, quality assessment, practical examinations and presentations in conferences, seminars.
Telepathology
A virtual slide is a useful tool for pathology diagnosis and second consultation. Virtual slides are transmitted online to the expert pathologist and report is received with minimal loss of time. Since virtual slide represents the whole section, it can be interpreted in totality with negligible chances of error.
Digiscan a company with a focus on spreading e-medical and e-dental education in India, brings the technology of virtual microscopy at the doorstep of medical institutions. It provides annotated virtual slide sets in Histology, and Pathology for medical students and of Oral Histology, Dental Anatomy and Oral Pathology for Dental students which not only help teachers in teaching but also support an active learning in which students are enabled to explore a slide on their own and learning.

Follow and connect with us on Facebook, Twitter, LinkedIn, Elets video