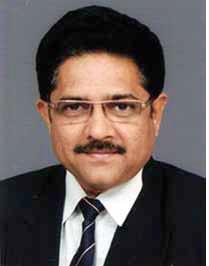 By Himanshu Bhatt, Director, KS Biomed Healthcare Pvt Ltd
From wooden chew stick to modern advanced tooth brushes, from powdered
pumice stones and strong wine vinegar to tasty and healthy tooth pastes and from mere simple pain aided dental practice to todays modern advanced dentistry our teeth demand with much better care and attention than what we give it. The best example of advantages of modern dentistry is today more and more number of youngsters is going to dentists then old aged patients for simple dentures compared to yester years. Merely from basic dental care, today this branch of healthcare has grown to cosmetic surgery, implant dentistry, root canal treatment, sedation dentistry, painless extractions, advance dentures, tooth colour filling or even dental jewelry. All above new advancement are predominantly supported by dental radiography.
Paradigm Shift
Even dental radiography has seen paradigm shift from simple dental x-ray plates to modern time digital radiography, CT scan, CBCT (specialized dental CT) or even MRI in some dental analysis. In all above mentioned modern dental treatments, dental radiography from multiple angles is must. CBCT has revolutionized bone analysis and bone treatment planning to a great extent. It is the best technique today available for most effective preoperative dental assessment. It also helps wonderfully in post-operative assessment for treatment planning which results in much faster and accurate patient recovery.
Modern Dentistry
The US Food and Drug Administration (USFDA) describe cone-beam computed tomography systems or CBCT as a variation of traditional computed tomography (CT) systems and is used by dental professionals to rotate around the patient, capturing data using a cone-shaped X-ray beam. These data are used to reconstruct a three-dimensional (3D) image of the following regions of the patients anatomy: dental (teeth); oral and maxillofacial region (mouth, jaw, and neck); and ears, nose, and throat or ENT. X-ray imaging, including dental CBCT, provides a fast, noninvasive way of answering a number of clinical questions. Dental CBCT images provide three-dimensional (3-D) information, rather than the two-dimensional (2-D) information provided by a conventional X-ray image. This may help with the diagnosis, treatment planning and uation of certain conditions. One can reconstruct 3-D view of skull or any maxillo-facial region in all three planes i.e. sagital /axial and frontal. Its a must technique for dental trauma patients, dental implant, orthodontic treatments, and also for diagnosis of any pathology or cyst in dental care. Its excellent quantitative and qualitative analysis tool for modern dentistry.
Promising Future
With the help of all above modern advance radiography tools specialised in dental care, are the real future for advance radiology clinics in India. Also level of awareness is also growing at huge pace creating a assured promise of faster returns in digital OPG or CBCT by radiology set ups. The time has come that both this dental care modality should be part of all advanced radiology set ups which will help investor, referring dentists and patients to a great extent.

Follow and connect with us on Facebook, Twitter, LinkedIn, Elets video