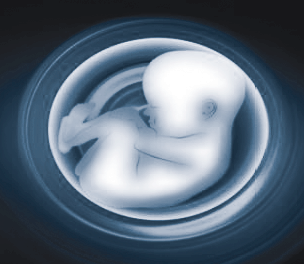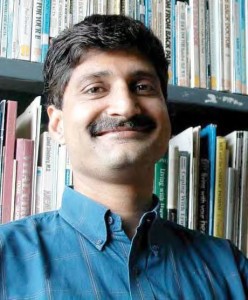 Instead of wasting time with ineffective procedures that score low on success rate, many patients are opting to go for IVF, to maximise their chance of living their dream of healthy baby
By Dr Aniruddha Malpani, MD, Malpani Infertility Clinic, Mumbai
Technological innovations which simplify IVF and make it less expensive are going to be very important

In the past, In-Vitro Fertilisation (IVF) was often the method of last resort for infertile couples. There were very few clinics which had the equipment and expertise to offer this advanced technology; the success rate was poor; and there were many myths and misconceptions about what was involved in the treatment. After recent spectacular advances in reproductive technology, IVF has now become the treatment of first choice for solving many infertility problems, because of its high success rates. There are now large number of IVF clinics, which means that this treatment is easily available.
Demand-driven Growth Infertility affects about 15 percent of all married couples, which means it is the most common medical problem in the reproductive age group of 20-45 years. And, given the fact that India has over 1 billion people, a conservative estimate means that there are about 20 million infertile couples in India. Currently there are over 500 IVF clinics in India " and the number is increasing by leaps and bounds, to keep pace with the ever-increasing demand. Technology is an enabler in this field and India has remained on the cutting edge of IVF technology, with all the latest advances which are available globally readily available in leading Indian IVF clinics. These include blastocyst transfer, embryo biopsy for pre-implantation genetic diagnosis (PGD), and cryopreservation using vitrification. Because so much clinical data is generated in an IVF cycle, IVF clinics use electronic medical records(EMRs) to help the store and analyse this data. This allows them to track their pregnancy success statistics and ensure better quality control. With the help of a patient portal, IVF clinics can also share this date with their patients.
Challenges
IVF is a procedure driven technique that requires prescribed set of quality checks. The lacuna in the current system of practice by many clinics is that there is little quality control, which means many IVF clinics have very poor success rates. In addition, there is a talent crunch in this field; most of the medical colleges in India today do not offer IVF training as part of the MD degree for gynaecologists except for few. Thus many of the MD gynecologist who are entering practice have no exposure to IVF at all during their postgraduate training.
Also, there are very few trained embryologists available in India. The embryologist is the key specialist who runs the IVF laboratory; and without skilled full-time embryologists, the success rates of any IVF program are going to be poor. There is a remarkable lack of transparency; and patient education and counselling leaves a lot to be desired.
Regulations Push
Hopefully, the passage of a law to regulate IVF clinics by the Government of India will provide much needed regulatory oversight and legal protection. This will help in providing some degree of transparency and quality control, as IVF clinics will need to be registered. This will also help in improving the confidence of patients in Indian expertise. India has the opportunity to be a global leader in this space and reproductive tourism is booming. It is also important for infertile couples to invest in Information Therapy, so they are sure they are getting high quality treatment. The focus should be on patient education, to create awareness of the need for specialised IVF services from experts.

New Beginning
There is a huge gap between demand and supply and this will need to be filled. At present, IVF treatment is still very expensive, which means it is unaffordable for the vast majority. Technological innovations which simplify IVF and make it less expensive are going to be very important. A major problem today is the fact that most Indian infertile couples cannot afford to pay for IVF treatment, which is very expensive. If medical insurance companies start providing coverage for infertility treatment, this will ensure that this very cost effective method of building a family becomes much more easily available to all Indians.
---

Infertility Impacts Tourism

Dr Anitha Mani , Director, GIFT, Cochin

India in general and Kerala in particular is a favorite and fertile destination for European
visitors. Keralas equable climate, natural abundance of forests and the cool
monsoon season are added charms for tourist travelling to the southern most tip
of India. Kerala is perhaps one of the few places on earth where a temperature of
24-28 degrees is maintained during a period of continuous rain. This prence of
moisture in the air and on the surface of the skin makes it the ideal place for natural
medicines to work at their highest levels of potency.
Couples who undergo IVF/ART needs to be present for 3- 4 wks. There are 2
benefits by clubbing fertility treatment with tourism, one is that they will be less
stressed out & thus better success with IVF. Stress a big factor in infertility.
Second is the cost of travel & stay can be also be utilised for a holiday and thus
not wasted just for medical purposes. Most of the couples coming from western
countries enjoy the stay thoroughly, especially at our center in Cochin.
Thirdly, the land is famous as an Ayurvedic centre, blessed with numerous medicinal
plants and provides the continuity and consistency of Ayurvedic medicines
needed for effective treatment procedures. The same herbs with the same potency
are available year after year across every season.
Given the fact that Keralas alcohol consumption is highest in India, there is spurt
in male infertility. Late marriages lead to decline in womans infertility rate.

Follow and connect with us on Facebook, Twitter, LinkedIn, Elets video